It all started with an idea
Idea
Every story starts with an idea, and ours is no exception. However, not all ideas become a reality – that's why patience, perseverance and a small dash of luck should always follow them. Fortunately, it all worked out for FixerJoe.
The initial idea was as simple as that: to create a company that would make it extremely easy for a customer to find a contractor for any house project. After figuring out what we were aiming for, it was time to take action.
Company
start
Our company started once upon a time in a far-off land. Well, actually the land was not so far – the story began in Los Angeles, CA, when we decided to rent a small office on the outskirts of town. At first, the company was barely getting by – the projects were small, and all the money we made went to pay rent and bills.
Eventually, it got better – after a few rough months we gained experience and hired new people. That's when a new chapter started both for the company and the customers.
New people
We hired people who controlled the quality of services provided by contractors and checked their licenses and insurances.
Our new employees communicated with customers after the jobs and did everything to keep them satisfied, addressing all shortcomings that were found by FixerJoe contractors.
Work now
And they lived happily ever after. Except we are still growing, gaining knowledge, experience, and satisfied customers.
Today you look at the company that overcame many obstacles on its way to the top, and it has a lot to offer.
Step by step, we will make your life better
How will we do this? Obviously, by enhancing your house or apartment. FixerJoe is a marketing home improvement company, which means that professionals can do all the painting, roofing, window installation and repair, flooring, HVAC, plumbing, and many more for you.
We have already completed various projects for all types of repairs and installations while helping our customers solve their problem, near their locations quickly and easily.
FixerJoe will help you find a reliable and proven over the years team of contractors in a blink of an eye. The professionals of your choice will give you a call and a helping hand with your project immediately after the decision. They will start working the day after too.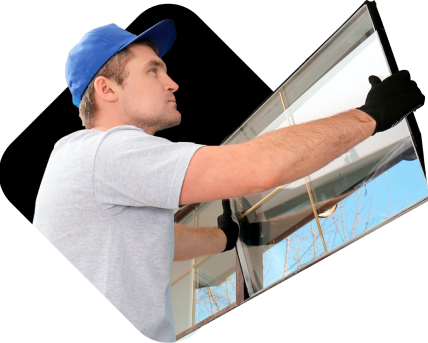 Our services
With exceptional services at FixerJoe, you won't have to worry about anything – every idea you have will be implemented, and every concern will be addressed. You don't even have to do much to schedule an appointment – give us a call when you have some time to spare. We will consider every little thing to provide you with a rough estimate of the total cost.
Our company will help you deal with any unexpected situation that may occur during the project. FixerJoe will make sure that everything goes without a hitch. After providing the service, we will ask you for feedback on the team. You can read reviews of other customers about our work down below.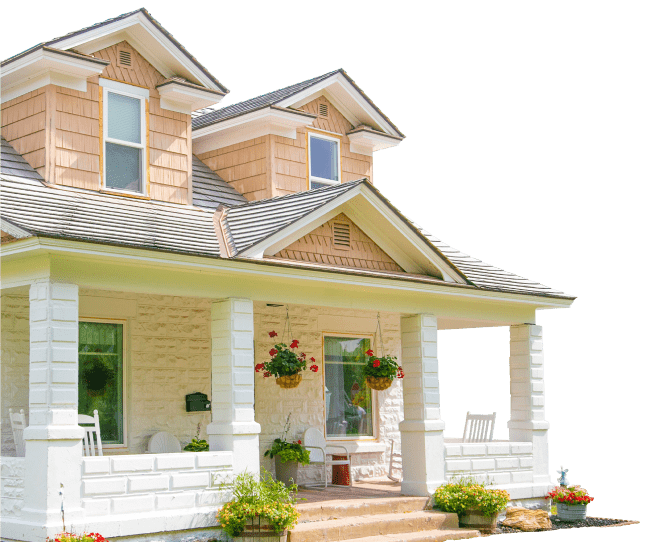 Our services will help you
FixerJoe is extremely helpful not only throughout the renovation or building process but also in the long run. Using our services leads to a long-term positive impact. By helping you to find professional contractor and performing the installations properly, we save you from constant repair and unforeseen expenses.
You won't have to spend your precious time dealing with the consequences of incorrect installation if you contact FixerJoe for your project. Our company can increase the value of your home, which can be a good investment, even if you are not planning to sell the house soon. With FixerJoe's help, you can enjoy your home at peace, knowing that everything in it runs like clockwork.
Best achievements in our business
Mark is a very good master, he completed the repair of the stove quickly and efficiently. Pleasant in communication. Recommend!
Kenn Thomas is a good craftsman. The work was done quickly and efficiently.
We were very pleased with our experience of working with you. The specialists are extremely conscientious and very sociable. We always knew exactly when they would arrive and what to do. Highly recommend.
Great team, made a complete replacement of plumbing in the house. Now everything works fine, no blockages and unpleasant odors.
Margaret Schwarz
2022-02-07
Emailed this company this morning and later this afternoon the technician was at my house to check my air conditioner. Mark was so pleasant and efficient, found the problem and corrected it in a short amount of time.
In the new apartment, your team laid the floor covering, I am satisfied with the result, no joints or irregularities are visible. Recommend!
Rebecca Prosser
2022-02-03
The team did a bathroom renovation. The work was done with high quality, all the seams, plumbing, everything is just super. Thank you.
Alex Zavorotniuk
2022-01-28
When I lived in San Diego, I had a problem with installing and connecting air conditioners. A roommate recommended FixerJoe so I left a request online. A day later, the master came to me, he did everything quickly and was very polite. Very pleased with the experience of cooperation with this company.
Thousands of satisfied customers
Our company has come a long way since its start, and we are thrilled to show you the results of our hard work. Let's talk about numbers, shall we?
~80%
Demand for home improvement service in USA
Our team is working for you
Hello, I'm Yakim, a co-founder and marketing director of FixerJoe. I determine the company's marketing strategy, make decisions about the pricing, and manage the work of our marketing department.
My name's Denis, and I work as an IT support specialist at FixerJoe. All technical assistance is on me, so I always have a lot of work to do here.
I'm Alex – a front-end developer of the company, which means that I created this page and didn't even get the chance to brag about it on the site. Finally, here comes my moment of glory.
Hello, my name is Roman. I'm a co-founder and CEO of FixerJoe. My job is to make high-level decisions and implement the company goals. Sometimes it feels like I'm the only one working here.
I'm Dan, and my position is sales manager. I am the connecting link between a customer and the company. I organize contractors' work and make sure the service was provided and paid for afterwards.
My name is Jesse, and I'm a strategic partnership manager. My area of responsibility is relations between FixerJoe and our business partners. I also develop strategies to ensure our company earns more money, so I would get a pay rise. You got the idea.
Work with us
If you are an experienced home improvement contractor, who is looking for new customers, teammates, and projects, this is your sign to join FixerJoe.
Our company guarantees that your hard work will be rewarded. You will become more well-known in the field, grow professionally, and frequently receive feedback on your projects.
All you have to do is apply by filling in the form on the home page or calling us. Don't miss your chance – contact FixerJoe today.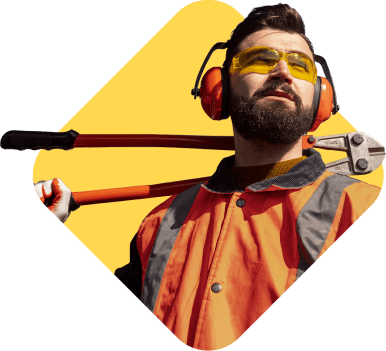 Leave a comment or ask a question, and we will contact you
FixerJoe works with such companies as Whirlpool, American Standard, Kohler, and Electrolux to ensure customer satisfaction with our services.