On average 83% of people gets their best offer through FixerJoe
Feel yourself comfortable and confident at home!​
Average Range: $3,600-$9,500
Average
$5,600
Best offer
$2,500
High
$13,000
(Exterior painting a whole 1,600 sq.ft. house)
When you are under a total home renovation, exterior painting is one of the top tasks. Likewise, if you are building a new house, you will need good exterior paint. While it is easy to decide on interior paint, exterior colors can be harder to choose.
Before you get overwhelmed with the task, ask our professionals for help deciding. We will guide you through choosing the best type of exterior paint for your home. We only use the best equipment and highly skilled painters. Our aim is to provide you with top quality exterior painting services. Rest assured that our diligent work will make your home look great.
We are the best choice for homeowners looking for a quality exterior paint job. And the FixerJoe team also has the best techniques for dark trim against the lighter shade of your wall. Our contractors can help you achieve the exterior paint colors that best represent your home. Our professional contractors can also do trim painting for a wall, door, ceiling, and window. We are here to offer our services for help with any painting related needs.
The painting process should always be left in reliable hands. Don't compromise the value of your investment. Choose great paint and painters for your exterior walls. FixerJoe would love to be a part of your home improvement. Let our professionals handle your quality exterior painting services.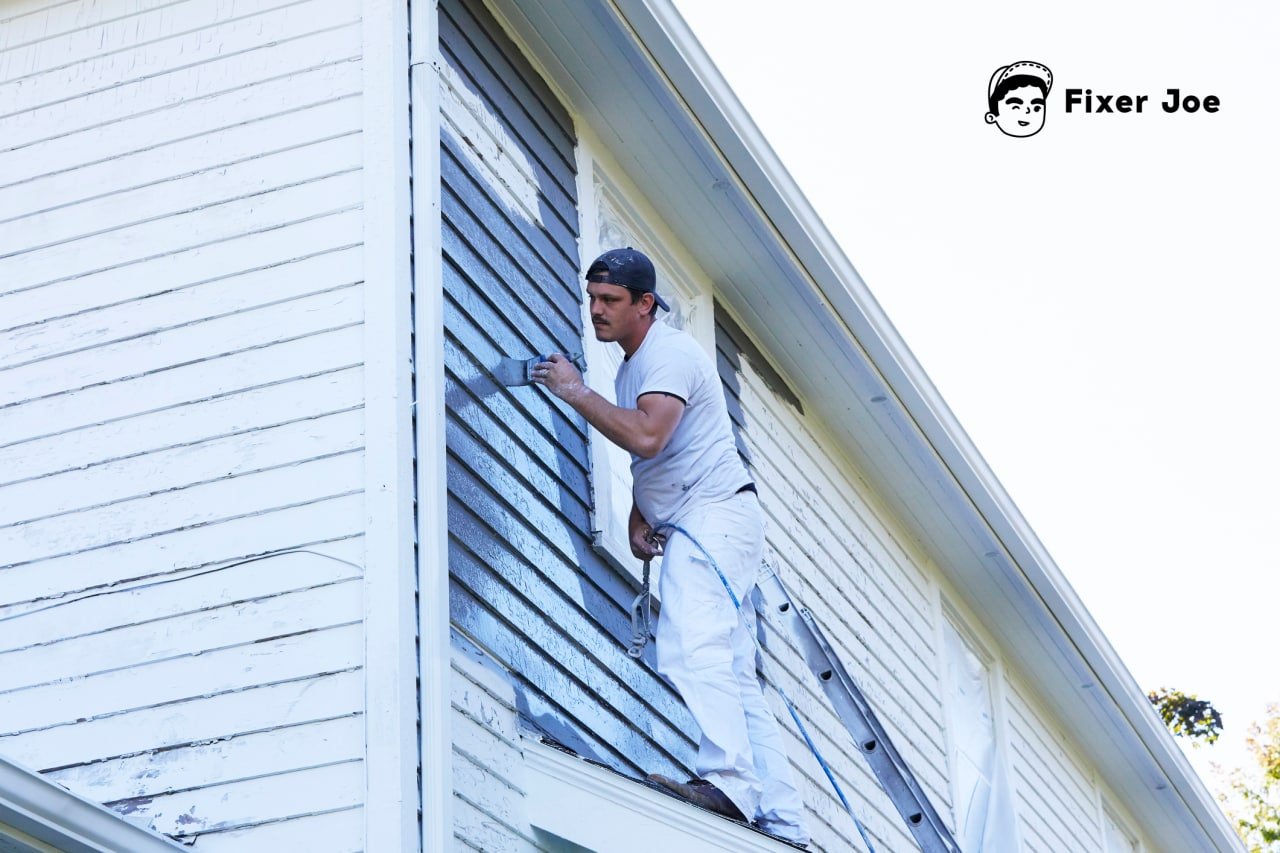 Call us today and let's talk about contrast and colors. Let's make your home glitter with fresh new paint.
The cost to paint the exterior of a house varies on a case-to-case basis. Each of our project quotes are specially tailored to our customer's specific needs. The size of the exterior and ease of accessibility also affect final pricing.
The type of paint is factored into the cost to paint the exterior of a house. Keep in mind that latex paints are up to 40% cheaper than oil-based or glossy paints. Ask your painting contractor which type of paint is best for your location and budget.
Research shows that homeowners spend around $0.75 to $2 per square foot for paint.
For a small house, expect to pay, between

$500 to $4,000

for exterior painting cost.
A two-story or bigger house will average between

$2500 to $5,340

.
Call our team today for a free exterior painting cost estimate.
Your exterior paint can say a lot about your home and the people living in it.
Before they even see your home interior, impress your neighbors and guests with attractive exterior paint. Additionally, quality painting also adds more value to your home.
FixerJoe is your reliable and affordable exterior painter. Our paint projects have already satisfied over thousands clients across the region. See below some samples of our recent painting projects.
Feeling inspired for your next renovation or building project? Let our team know what you need.
Call us today. Let's plan your beautiful exterior painting project.Contact us today to book your interior painting service.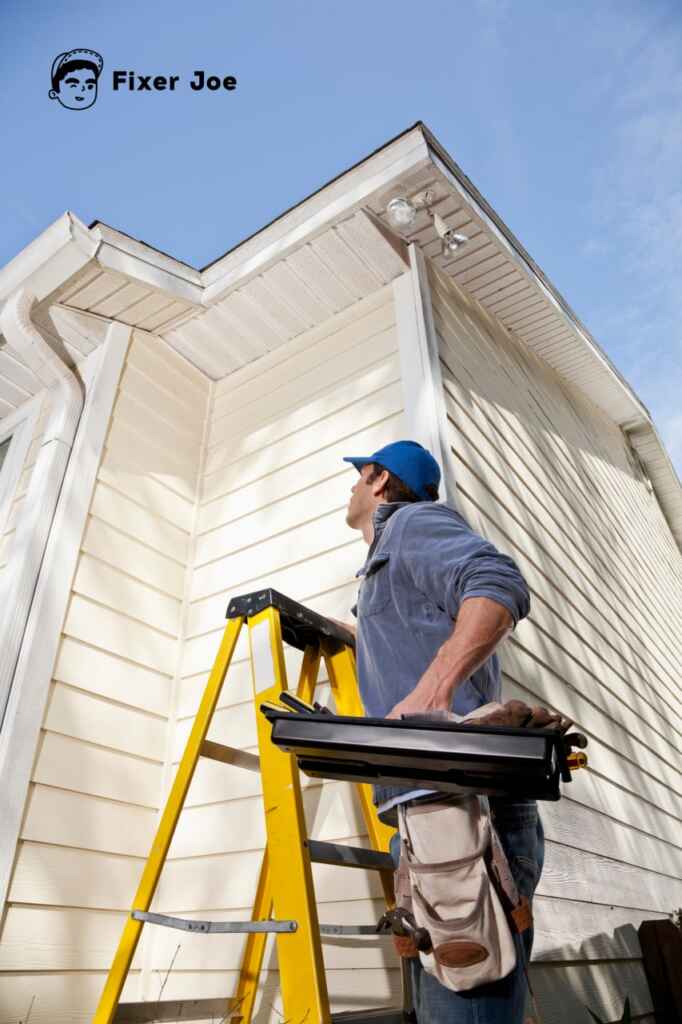 Check Out Latest Projects