On average 83% of people gets their best offer through FixerJoe
Feel yourself comfortable and confident at home!​
Average Range: $400-$3,200
Average
$1,700
Best offer
$110
High
$9,500
(180 sq.ft. of hardwood floor repair)
Are you looking for a floor repair company? Did you recently search for a wood floor repair cost near you? Or are you thinking about repairing your laminate floor? Whatever your reason, a professional floor repair company is your best choice.
Floors can be one of the most significant parts of your home. In the process of building your home, you spent time thinking about installing the best flooring. Your floors affect the entire house environment. They have an instant effect on your mood as well as the functionality of each room.
Floors also provide better insulation and ventilation to the whole house. They add energy efficiency to your home as they can instantly warm or cool your area. But a broken or water-damaged floor will do the opposite. You need a reliable company to complete your repair project.
Fixerjoe is your solution for a trustworthy and efficient repair contractor in town. We are a team of skilled, professional, and certified flooring experts. We install and repair floors quickly and accurately. For over XX years, we guarantee transparency and excellent flooring service across the region. Our team is committed to providing quality floor repair with our high-grade materials and equipment. We handle all types of flooring repair and flat finishes with confidence, exceptional skill, and dedication. Our streamlined process for flooring repair will exceed your expectations.
Before we begin our repair, let's understand the process. We strive to provide you with complete transparency and clarity about what we do.
Communication

Our flooring contractor will ask you questions regarding your floor issue or damage. We will ensure a clear two-way communication about the problem being addressed. We will then outline the next steps for your repair.
Evaluation and Price Estimate

Our flooring contractor will visit your home or commercial area for a wood floor repair cost estimate. We conduct a full evaluation of your floor and subfloor.

If you have other types of flooring, we ensure that you'll receive the best price for your project. We will work with you to decide if you need floor repair. Instead, it may be the right time for a floor replacement.
Floor Repair and Cure

Our flooring contractors will come to your place in the appropriate uniform to start the repair needed. We bring our best equipment to ensure the cracks on your slate or tile are fixed. If you have concrete floors, we will also cure the repaired area.

And if you have broken vinyl or tile flooring, we will replace the damaged areas.

The cost to fix your floor varies depending on the material and the extent of damages. The time and equipment that a flooring contractor uses will also be considered. But on average, the price for flooring repair ranges from $100 to $800.
Remember that the current state of your floors is a big factor for pricing your repair. Floor cracks are easier to fix, while rotten wood floors require section removal and replacement. The details of your project can be discussed with your contractor to determine the pricing.
Hardwood floor repair cost starts from $100 for small damages to $6,000 for more difficult restorations. On the other hand, tile and laminate floor repair costs vary from $100 to $1,400. Concrete floor can cost from $180 to $2,500 when severe modification is needed.
At Fixerjoe, we ensure that our customers get the most benefit from their payment. Our focus is on your satisfaction with your floor repair. We will provide you with beautiful floors and peace of mind. Call us today for a free quote for your project.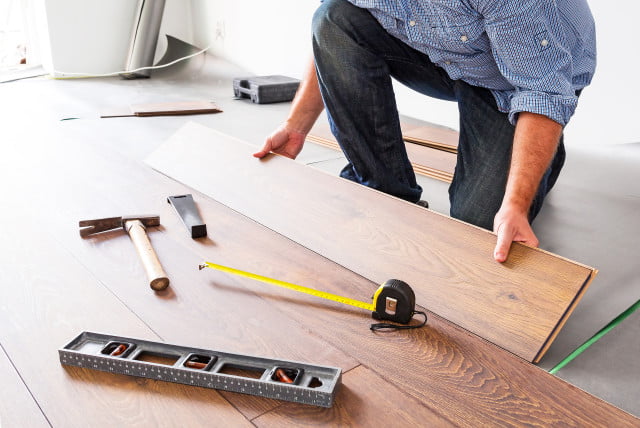 Wood

A wood floor is one of the most favored floors worldwide. Wood floors like oak, maple, bamboo, hickory, and cork are durable, elegant, and warm. However, wood floors can be harder to maintain as they are prone to easy water damages.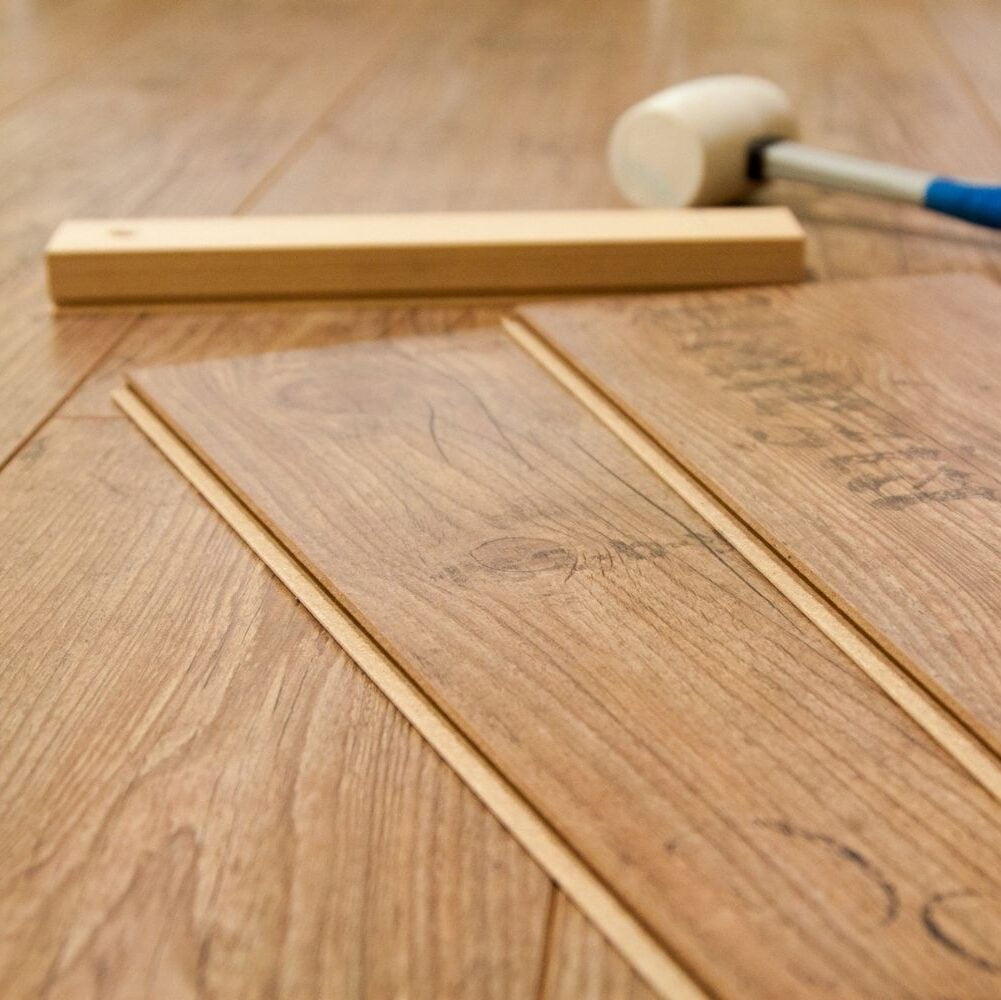 Tiles

Tiles are famous for being the most waterproof and easy to maintain floor material available. They can also be the best choice if you have an underfloor heating system at home. But tiles can be brittle and often need to be resealed when cracks start to appear.
Brick and Stone

Brick and stone flooring materials are often used near fireplace hearths. These should never be used in areas prone to water spills. A downside of bricks and stones is they are more prone to dirt and grime. They are also more difficult to clean.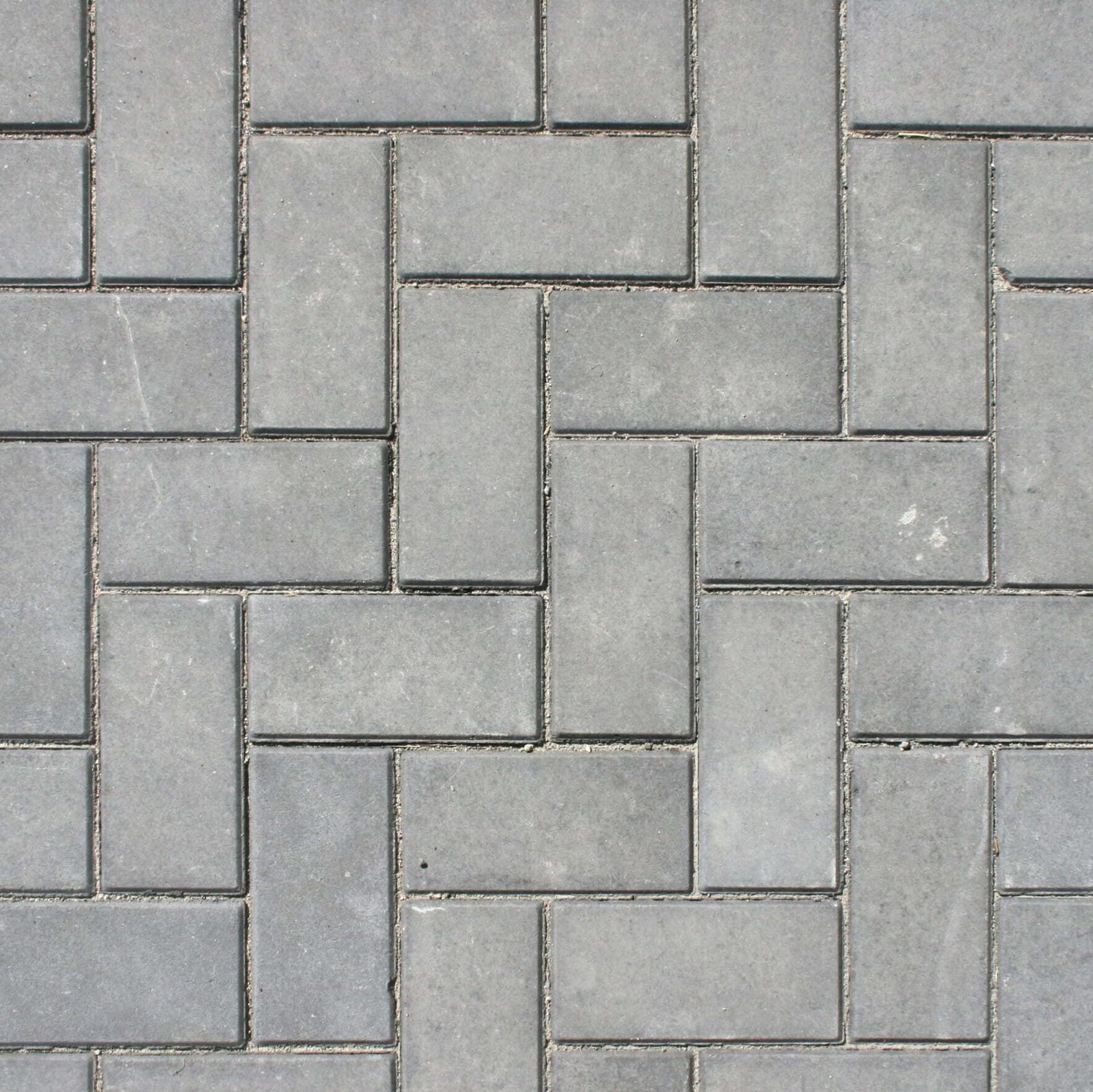 Epoxy

Epoxy flooring is unique, durable, and stain-resistant. However, it is not the most beautiful of flooring options. A two-part floor coating of epoxy will compliment your garage or concrete floor.
Laminate

Laminate floors are durable and scratch resistant. They are an attractive choice if you can't afford a classic hardwood floor. Laminate floors come in various photo finishes designs like ceramic tile, wood, stone, and more. The scratch resistance is a great choice for those with pets and young children.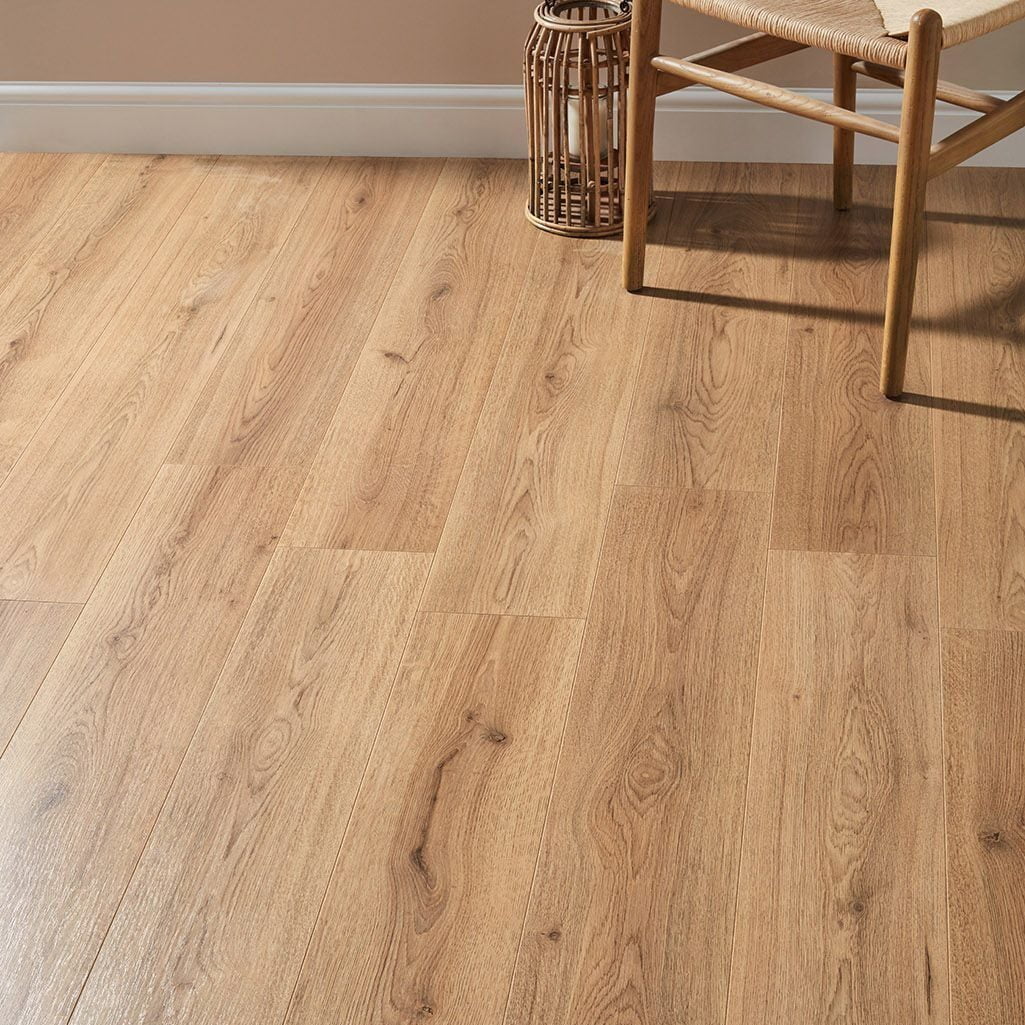 Vinyl

Perhaps one of the best materials for flooring is vinyl. This luxurious looking floor material is made with PVC materials and is much less expensive than it looks.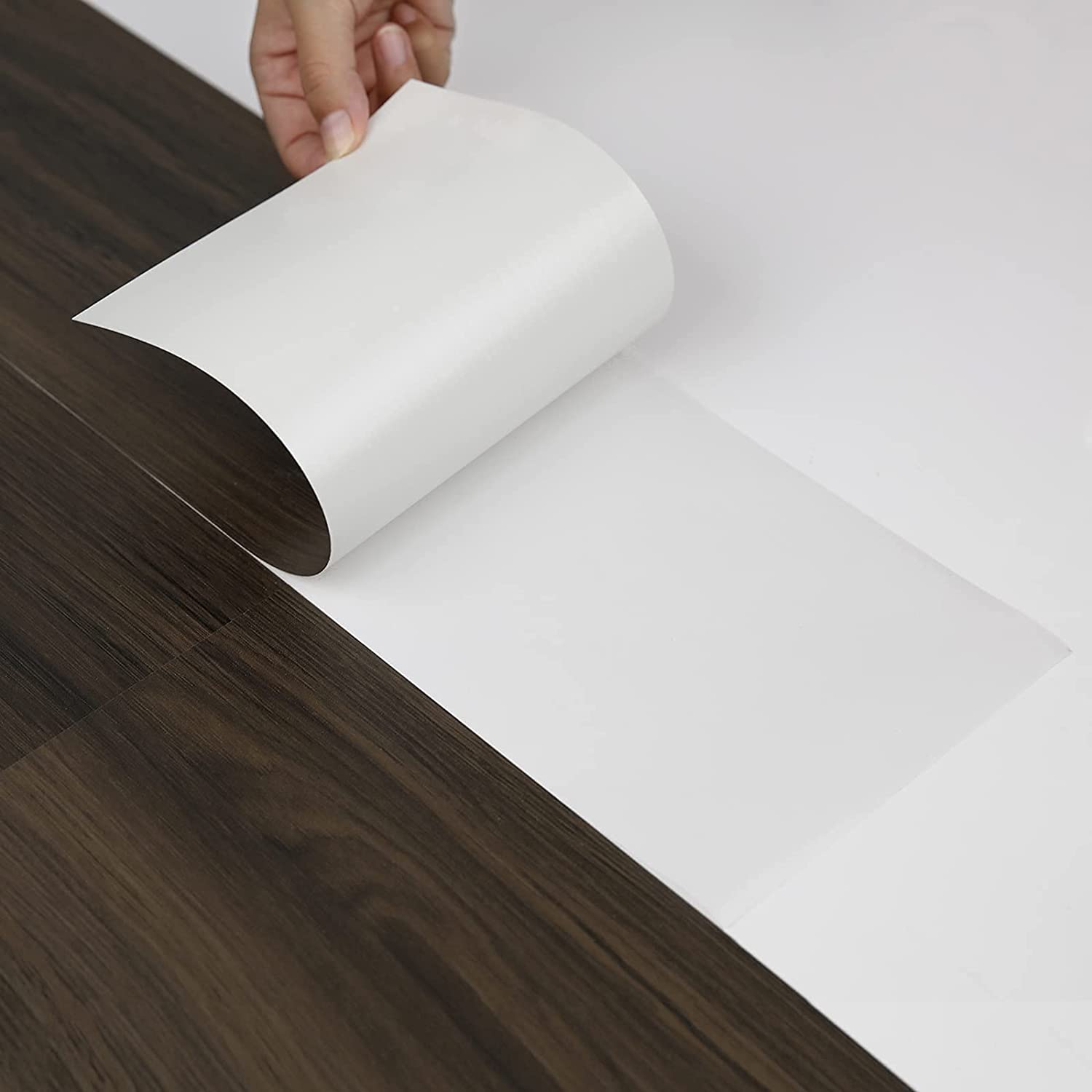 Linoleum

This material is an eco-friendly and renewable material made from linseed oil and cork. These are the features that make linoleum famous. It comes in flat sheets that you can DIY and glue directly to the floor. Linoleum also comes with the option of many designs and colors.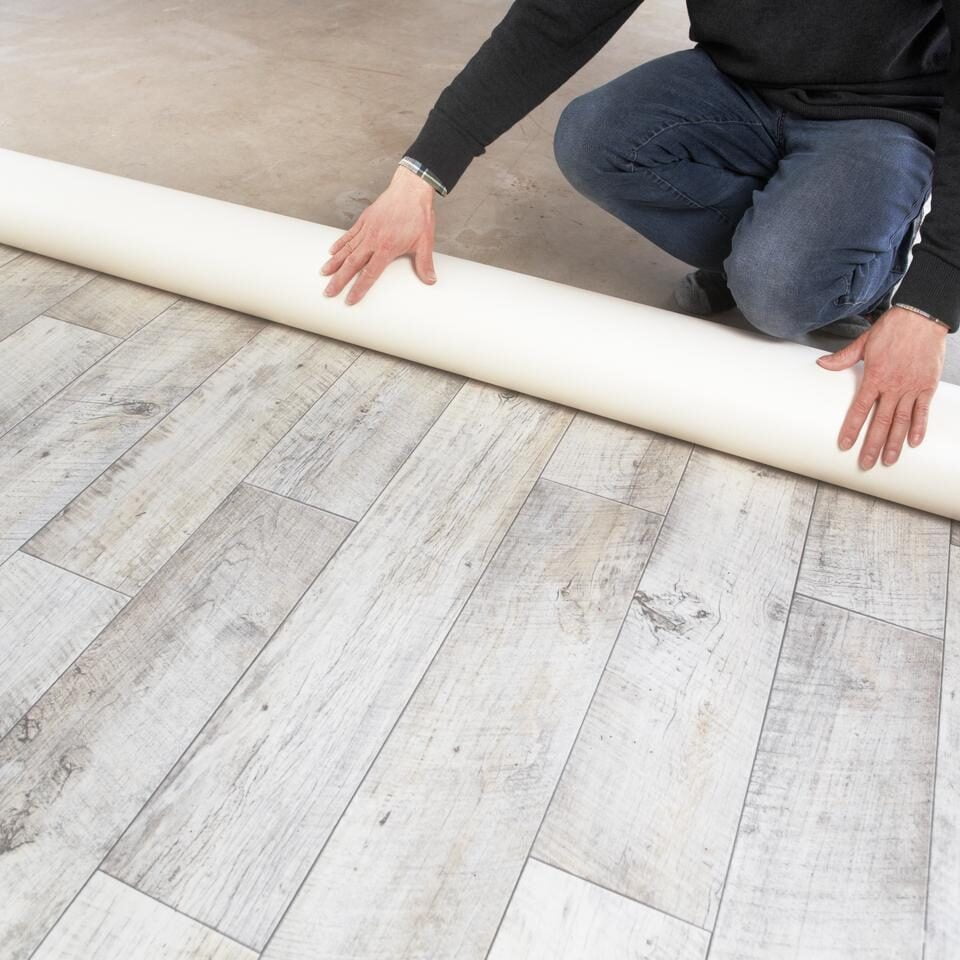 Concrete

One reason why people choose concrete flooring is because of its sustainability and durability. It may not be the most beautiful flooring but it is solid. Concrete floor cracks are also easier to repair compared to other floor materials.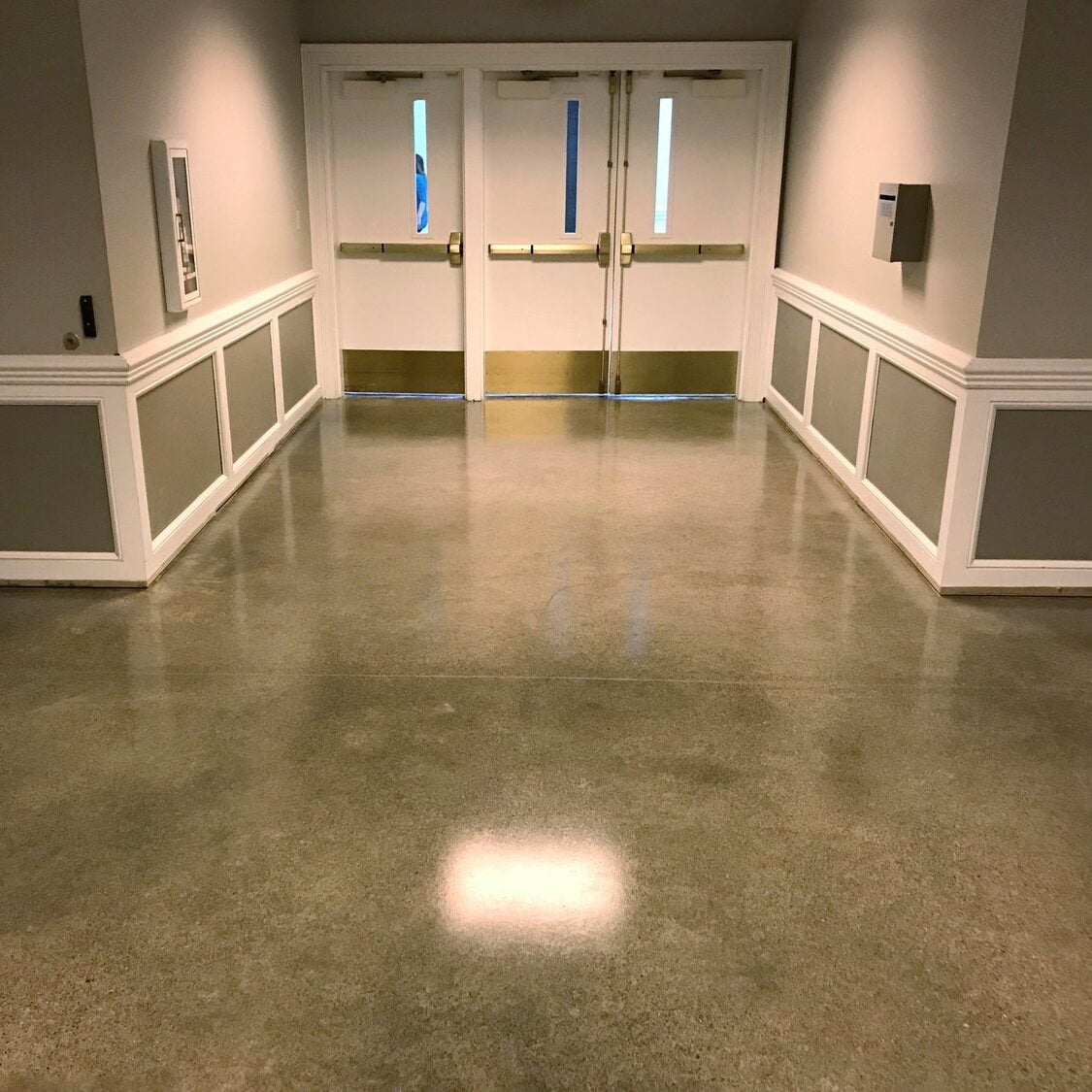 Fixerjoe's goal is to provide quality flooring repairs for your home or business. Whether you need hardwood floor repair, laminate floor repair or something else, we can help.
Our team loves to see your property looking its best. Floors are essential. Let us help keep yours looking great and highly functional.
See some of our previous flooring projects. Contact us today for your next floor repair project.
Check Out Latest Projects