On average 83% of people gets their best offer through FixerJoe
Feel yourself comfortable and confident at home!​
Average Range: $1,400-$5,500
Average
$3,400
Best offer
$1,000
High
$9,800
(30 sq. ft. granite countertops installation)

You are in the middle of building a new house. Suddenly, you've realized that your kitchen is missing something crucial – a countertop. Since the discovery, you can't help but think about all the colors, materials and designs available for countertops. At the same time, your new countertop should be convenient to use.

If a kitchen is the heart of your home, a countertop is its most important vessel. None of your favorite dishes can be made without it. There wouldn't be any place for your kitchen appliances .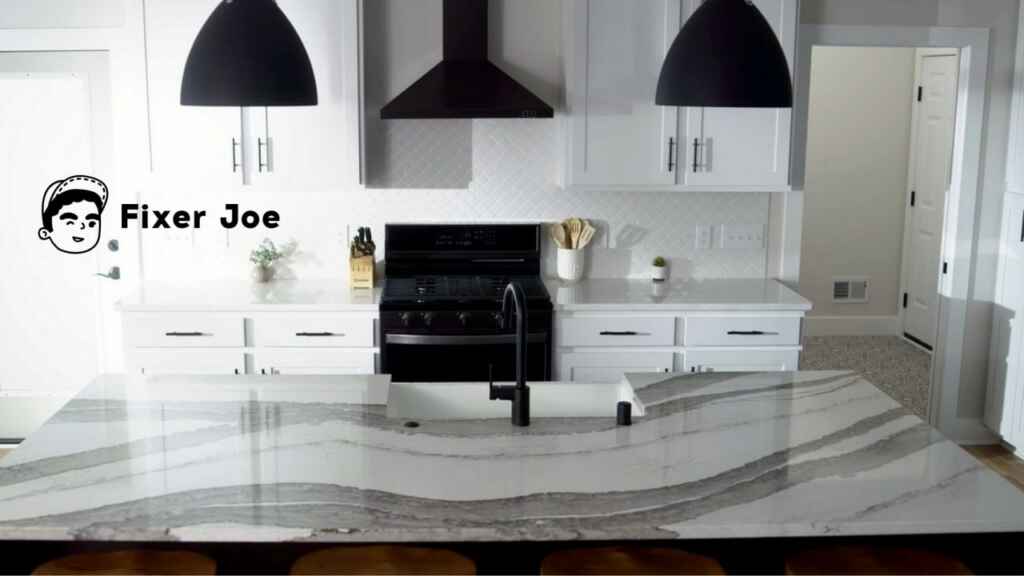 Bearing that in mind, you rushed to the nearest furniture store to see different kitchen countertops available. And you probably found what you needed – a beautiful countertop that suits your interior and matches the budget. However, another problem arose immediately after the purchase – you have no idea how to install kitchen countertops.
To be fair, it's not quite the skill you would have to imply every day as a non-contractor. Therefore, performing a countertop installation yourself may be more difficult than you think. First of all, it's time-consuming. You'd waste at least a day of your life on a countertop installation. Secondly, you'd have to buy some necessities, such as tools and materials, so this DIY project can turn out to be more expensive than a professional installation.

Keep your money and time to yourself – call FixerJoe. Whether it's your bathroom or kitchen countertop, our company can help with any type of installation. Contractors at FixerJoe are insured, experienced, and highly skilled. Give us a call to find your perfect countertop professional.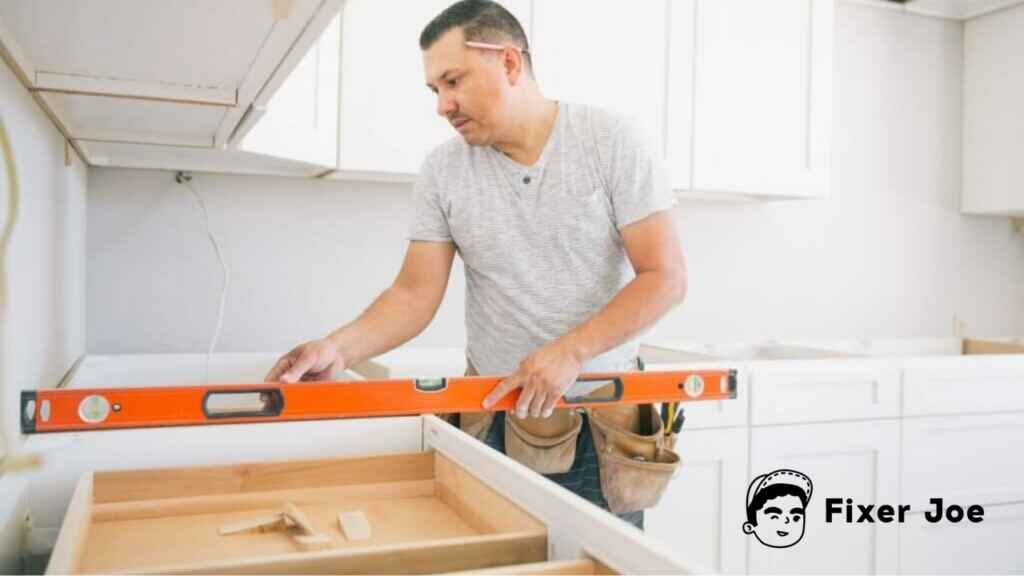 To complete a countertop installation, contractors usually follow these simple steps:
Countertop decision

If you have your heart set on the specific countertop, you obviously choose it for your kitchen or bathroom. However, if you are unsure about the material or design, countertop contractors at FixerJoe are ready to help. They will find a perfect countertop for your budget, interior, and lifestyle.
Free price estimate

You are looking at stunning quartz or majestic granite. Yet, you have a specific budget. Receive a free estimate from one of our contractors.

The price for a countertop installation varies depending on the size and material you choose, so the estimate will let you know what to expect beforehand.
Customization

If you want something special for your home, fabricators will come to your location and figure out a unique design for your new countertop.

The professionals will make a template from cardboard to receive accurate measurements. They will also measure the cutouts for cooktops, faucets, and sinks. You are free to ask the professional team any questions during the visit.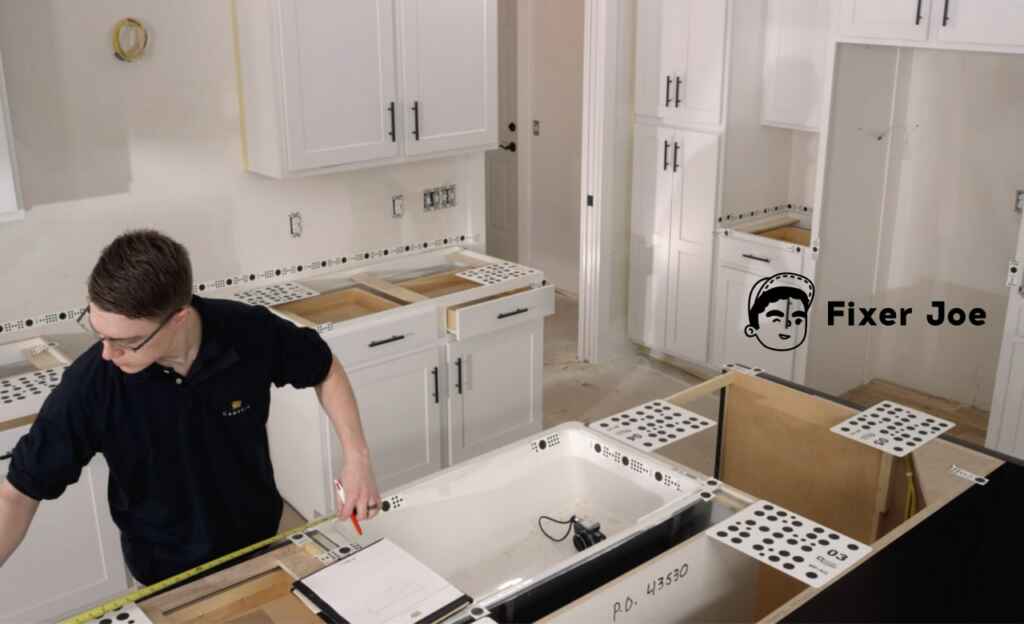 Fabrication

The raw slab for your counter should be fabricated before the installers begin the installation. Professionals will inspect the slab, arrange the template on the stone and cut it using a bridge saw or a water jet.

Then, a skilled contractor will make cutouts for your sink, cooktop, and faucets with a CNC machine. After that, a fabricator will polish your stone by performing a 7 step process. Finally, your countertop will be ready for installation.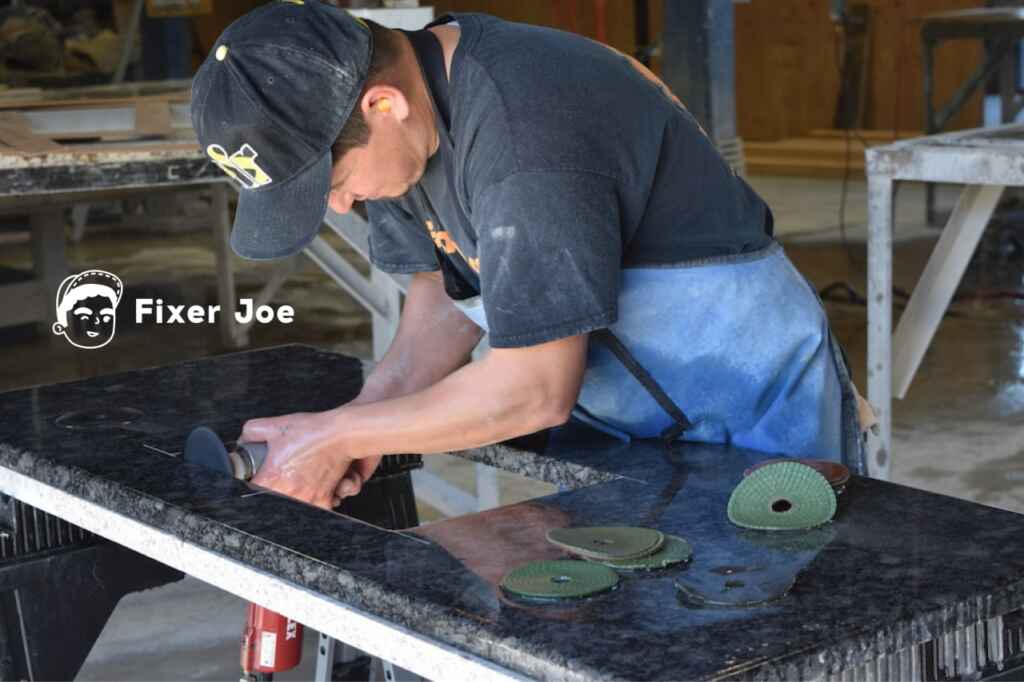 Installation

Your countertop will be delivered to your home on the scheduled day. A countertop expert of your choice will complete the installation by following these steps:


Trained installers will dry-fit the countertop to ensure that it fits properly.

If there are two or more slabs, the seams will be joined using epoxy and a seam setter.

A professional will secure the countertop to the cabinets.

A handyman will use acrylic caulk where the countertop meets the cabinet top.

A contractor will apply sealer to your countertop to protect it and prevent deep staining.

Contact FixerJoe today to schedule your countertop installation.
Countertops can be made of virtually any type of solid material. The most popular ones include: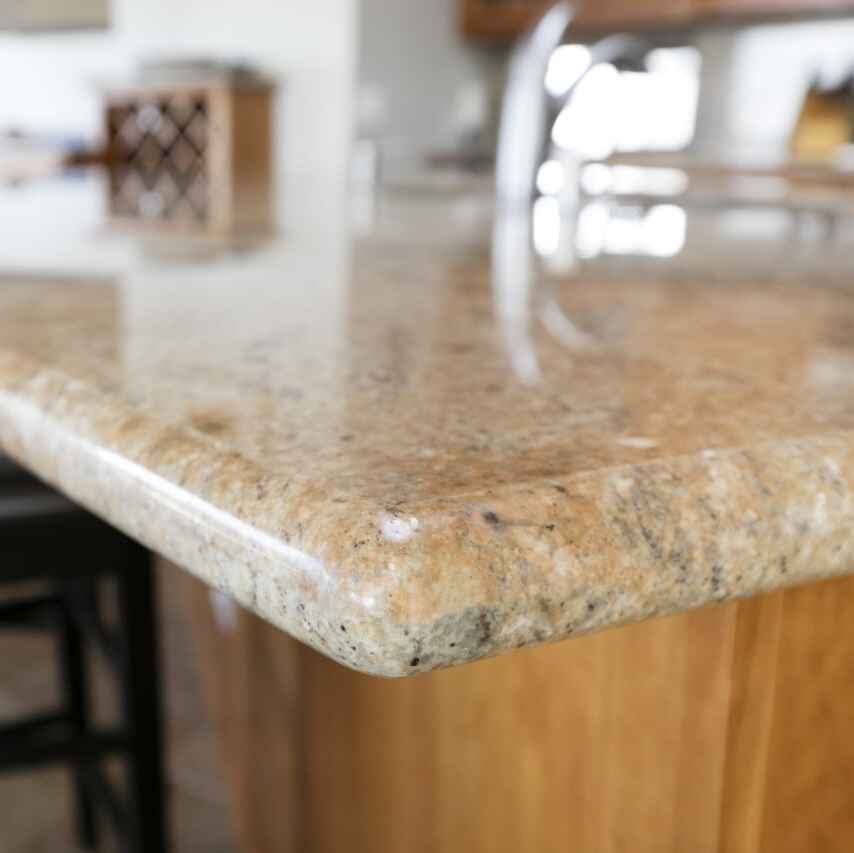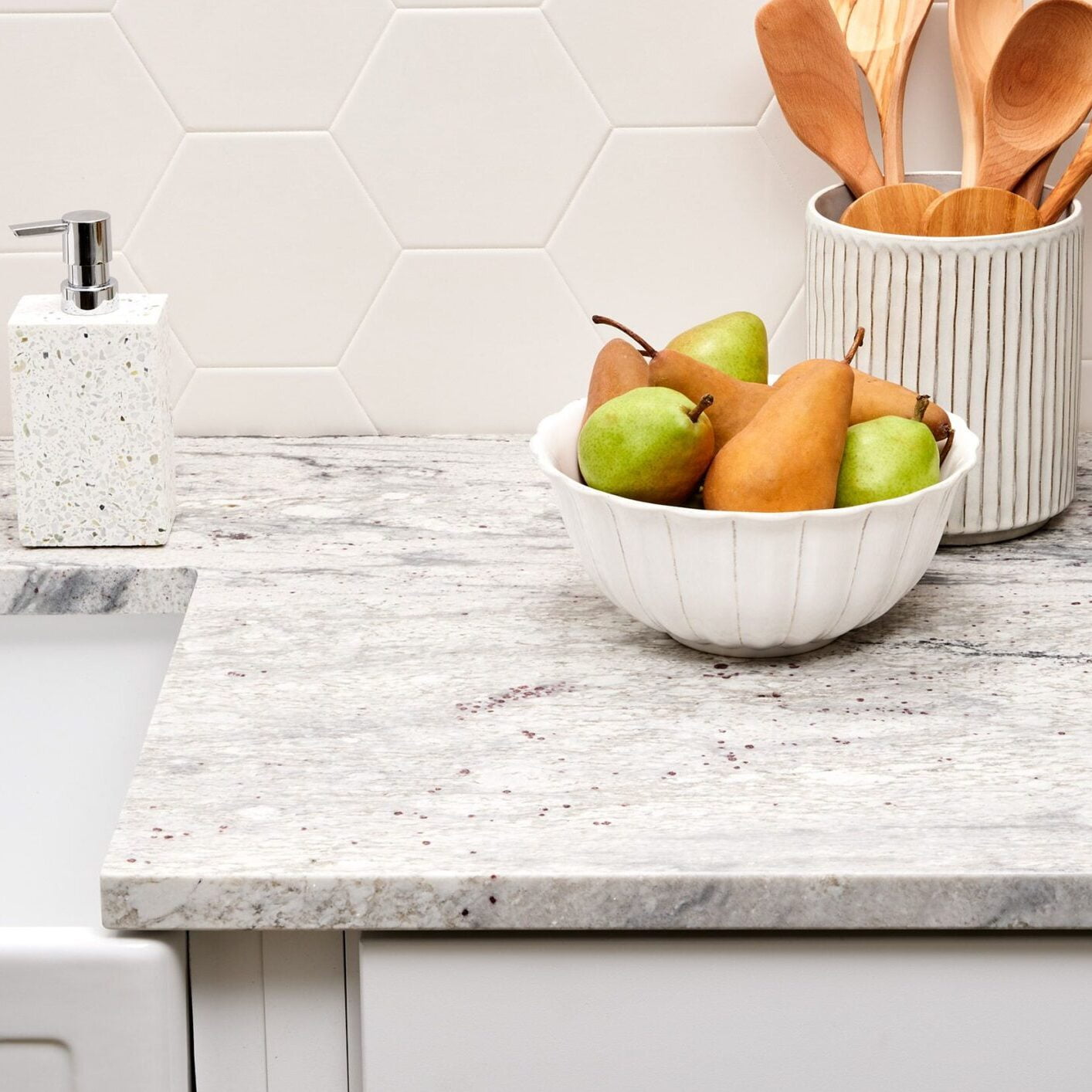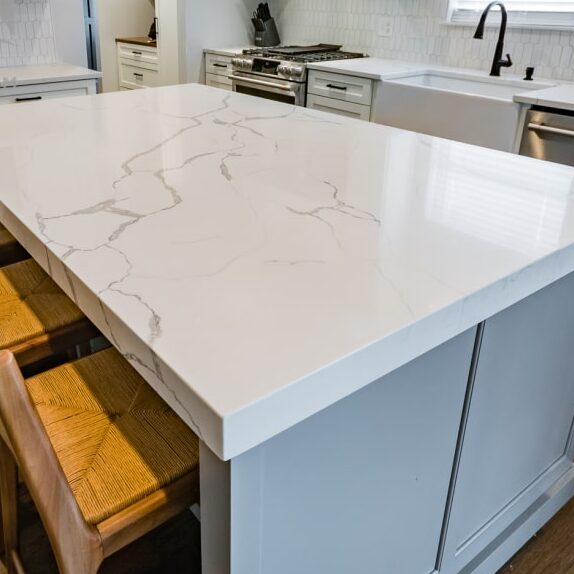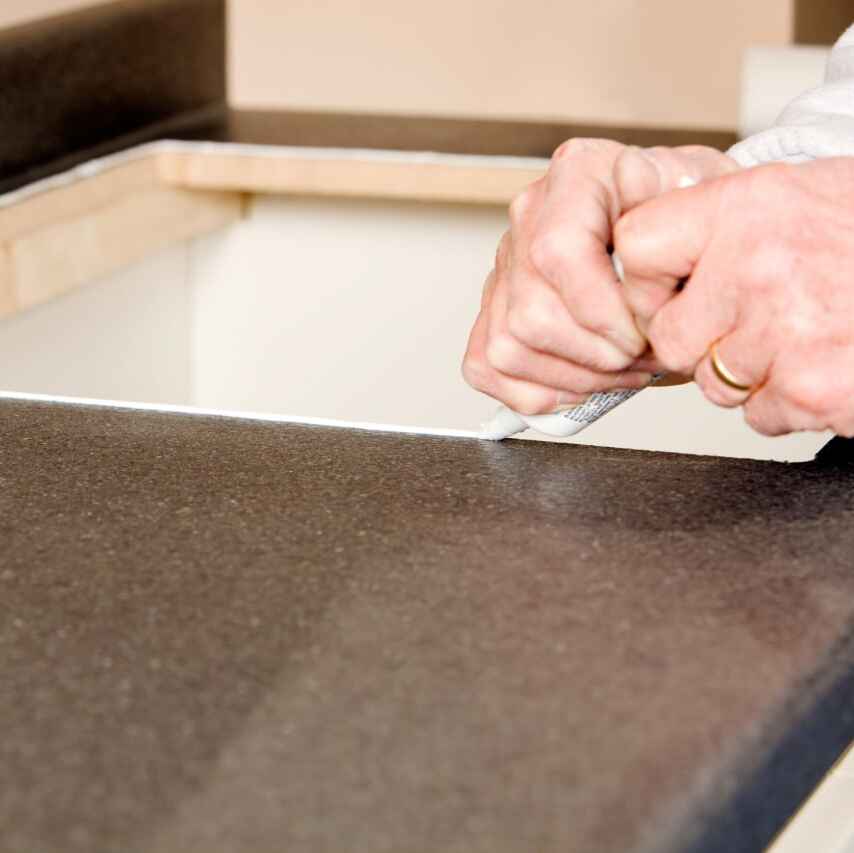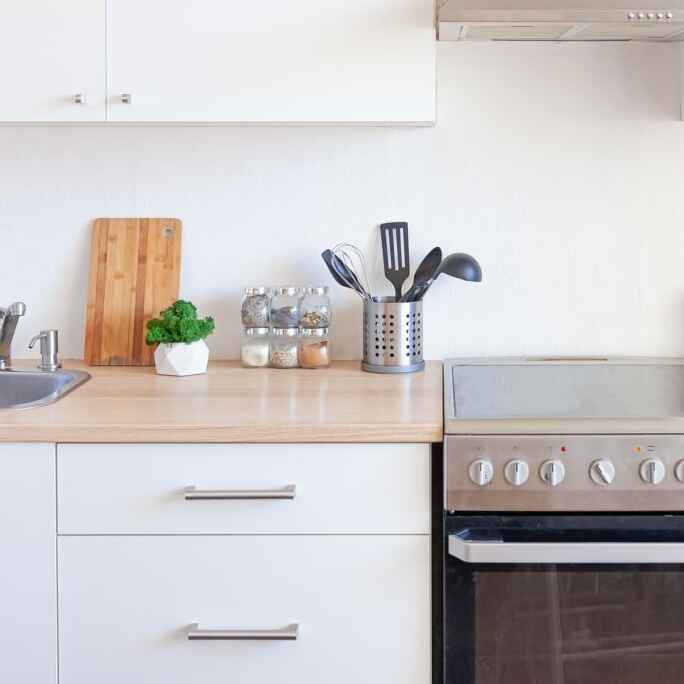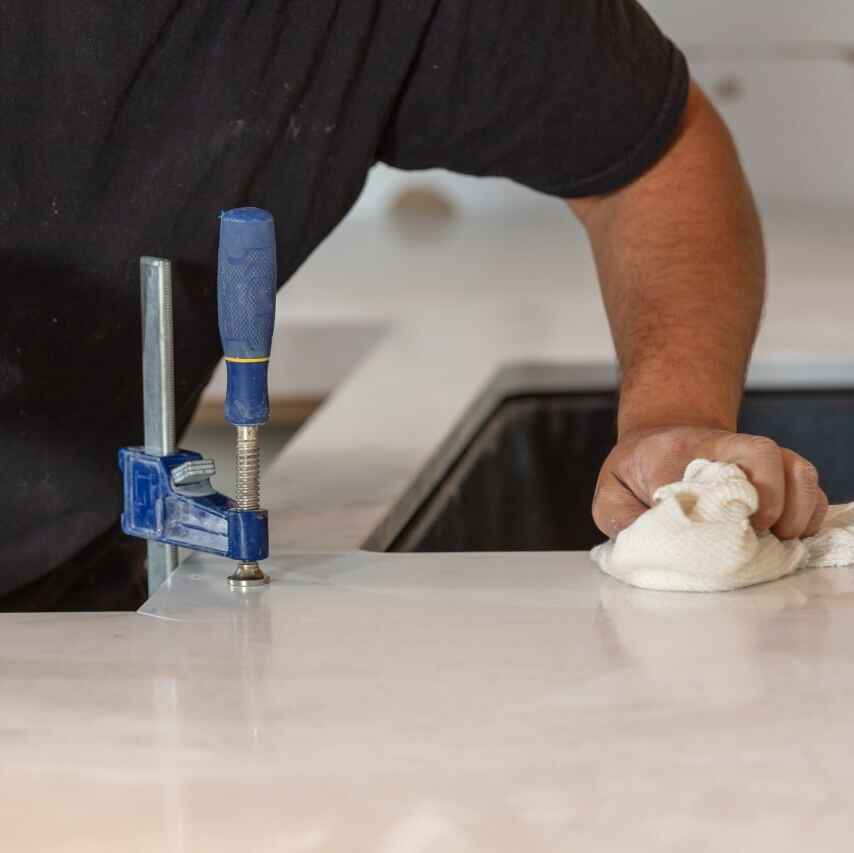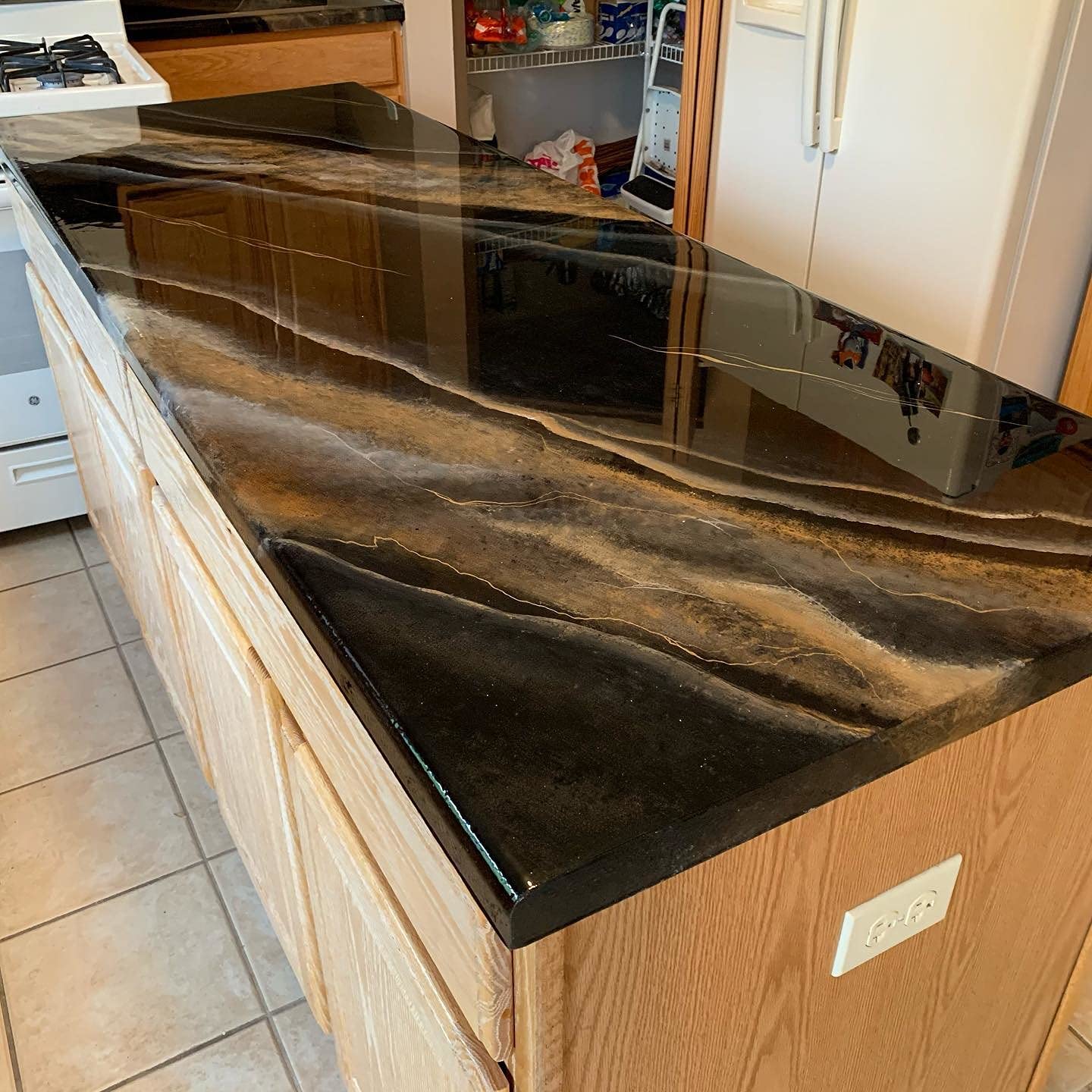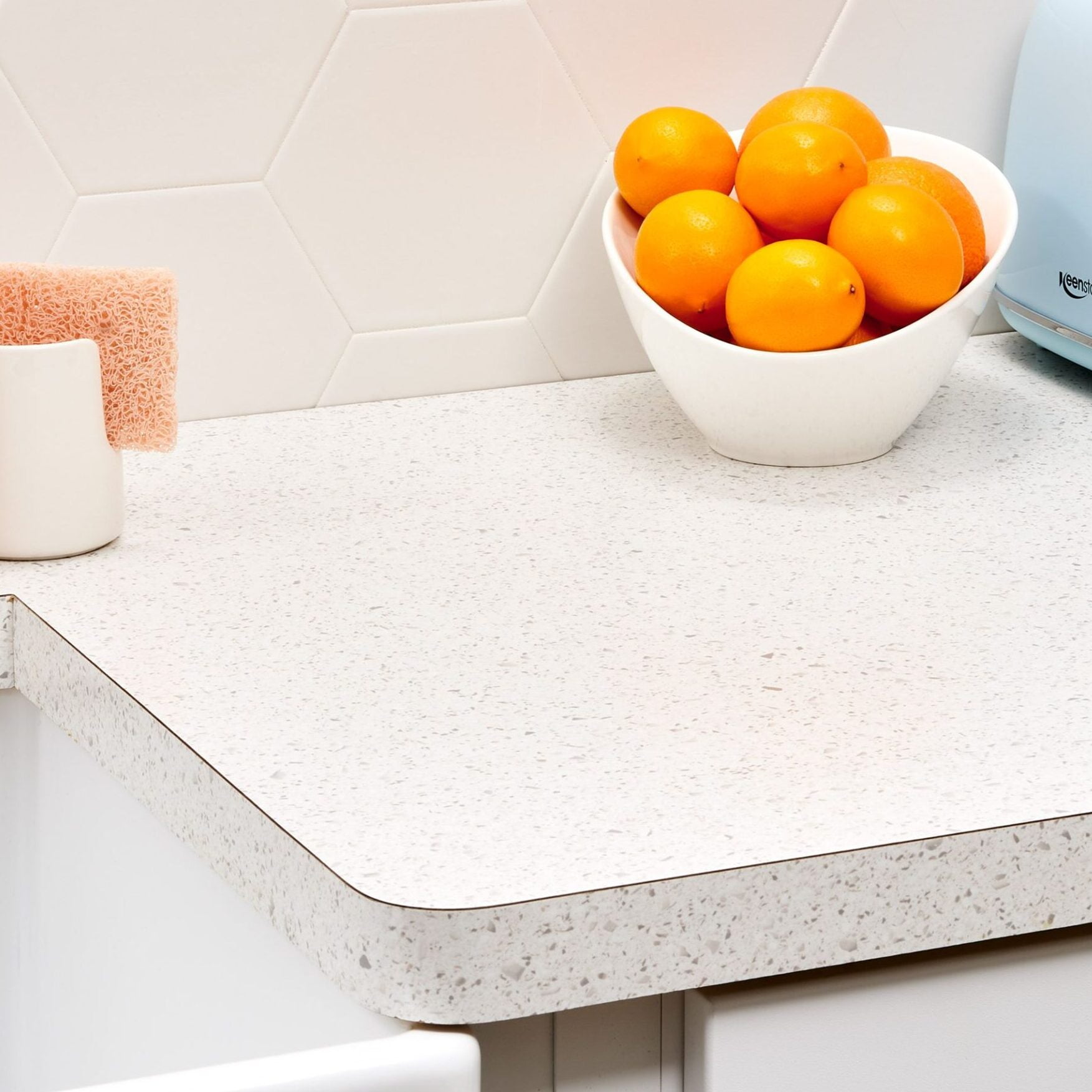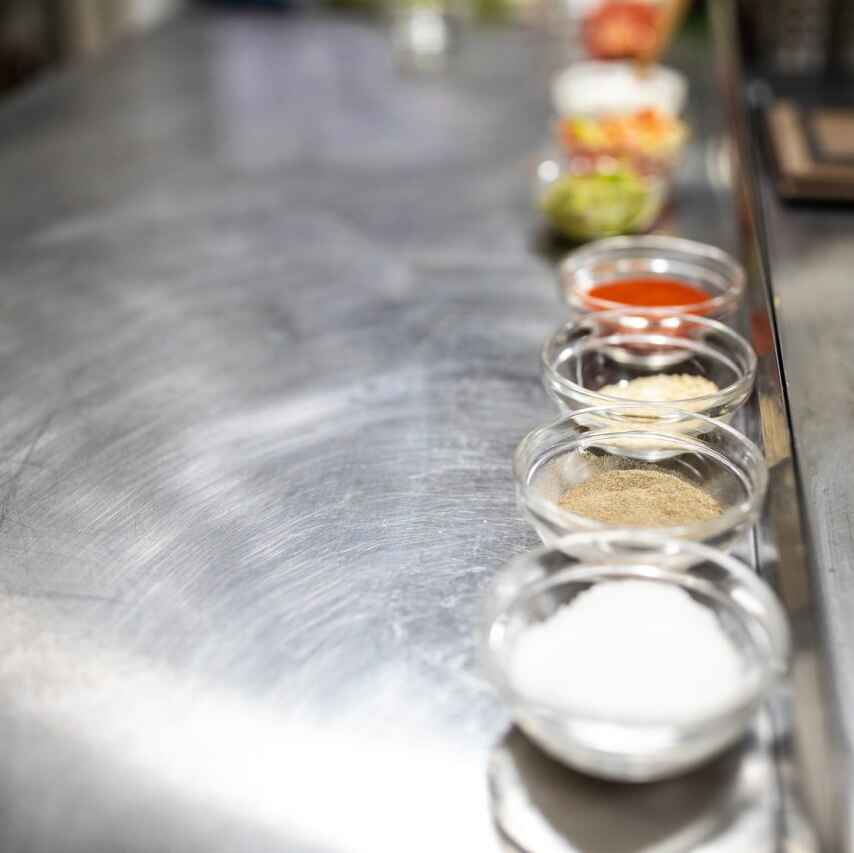 Kitchen countertops are built to last, but even the sturdiest counters can break now and then. You rely on countertops for many things, including the overall look of your kitchen or bathroom.Don't leave the problem for later – contact FixerJoe. Our company offers professional countertop repair in your area.

The repair process heavily depends on the type of damage. If the problem is minor, you can fix your countertop easily. For example, to get rid of the stains from heated cookware, you can use simple tools and materials, such as toothpaste and a toothbrush.Depending on the material, the solution to this problem varies. On a stainless steel countertop club soda is more useful than toothpaste, and on a porcelain counter a mixture of baking soda and water is the best.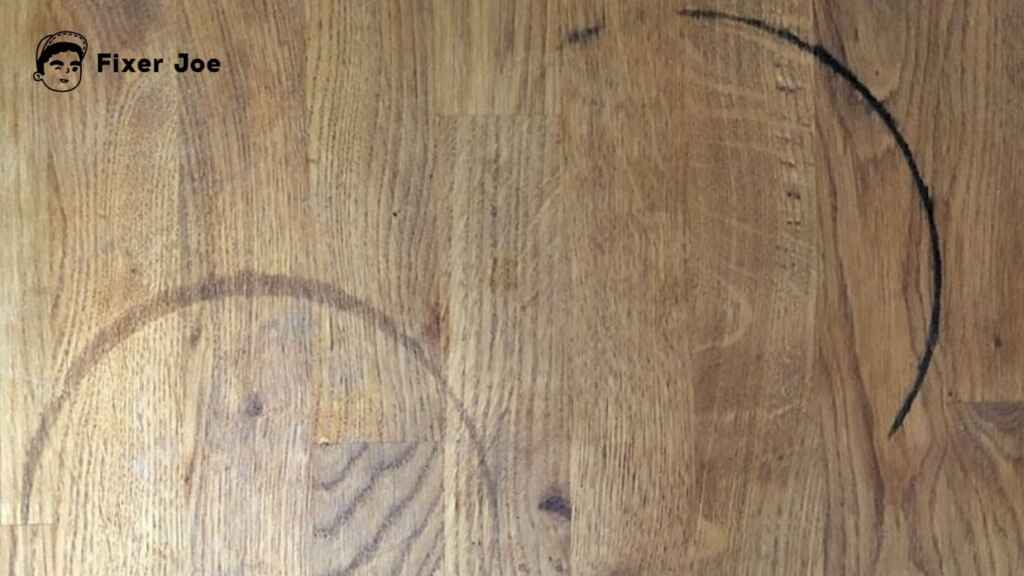 Even though many countertop problems can be solved without professional help, there are still situations in which that kind of intervention is required. If your countertop is ruptured, it should be professionally repaired with adhesive or filler that matches the original material.
Scratches or chips on the surface of a countertop usually get fixed similarly.

If your granite countertop isn't shiny anymore because of inappropriate cleaning products, a specialist should buff and polish it to make your counter look new. If you need quality countertop repair services, contact FixerJoe.

Choose a contractor based on your preferences and budget via our company. Contractors at FixerJoe have at least 5 years of experience and are ready to fix the countertop at your convenience.

They use the best countertop repair techniques to beautify, enhance, and restore the functionality of your countertops.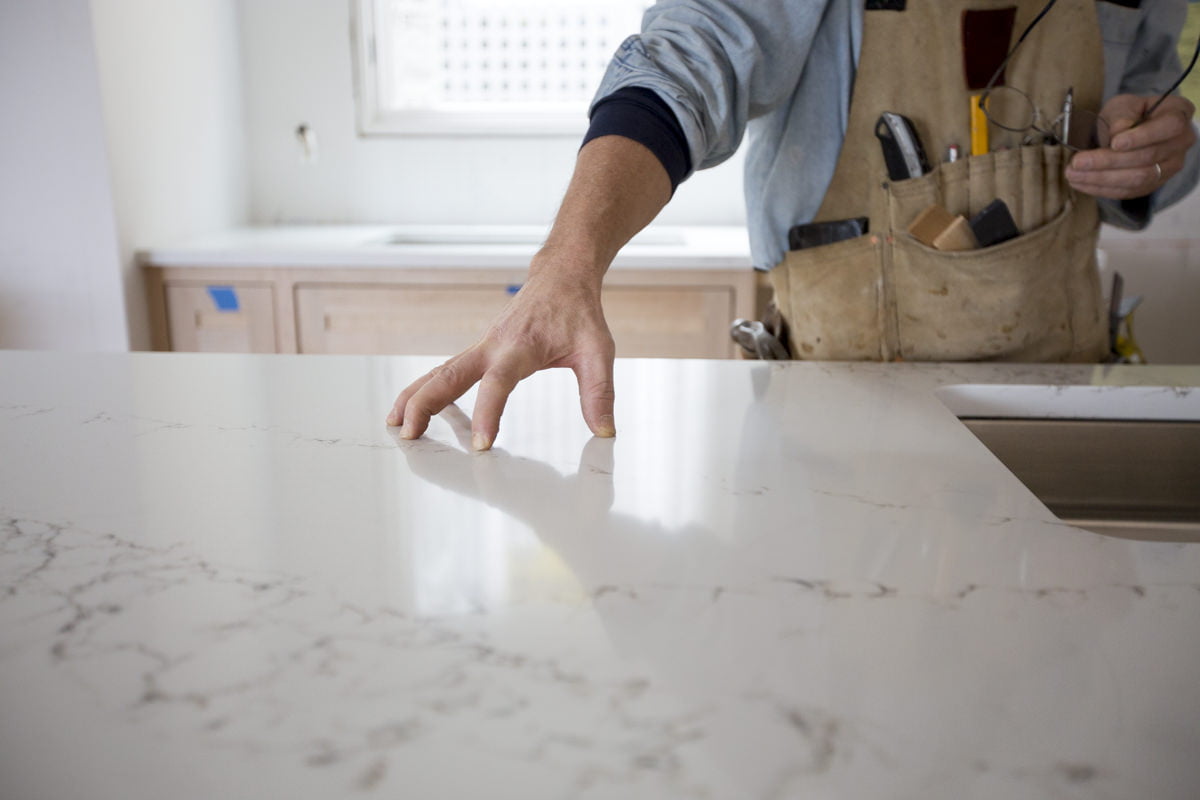 Pristine countertops add value to your kitchen or bathroom. They are durable, heat resistant, and sanitary.

Most countertop materials like laminate, quartz, marble, and granite are easy to install and require low maintenance.

Your residential countertops will last longer if they are installed properly. You might want to try your hand at a DIY countertop installation for your kitchen or bathroom.

However, help from professional countertop contractors can make your counters more efficient and attractive.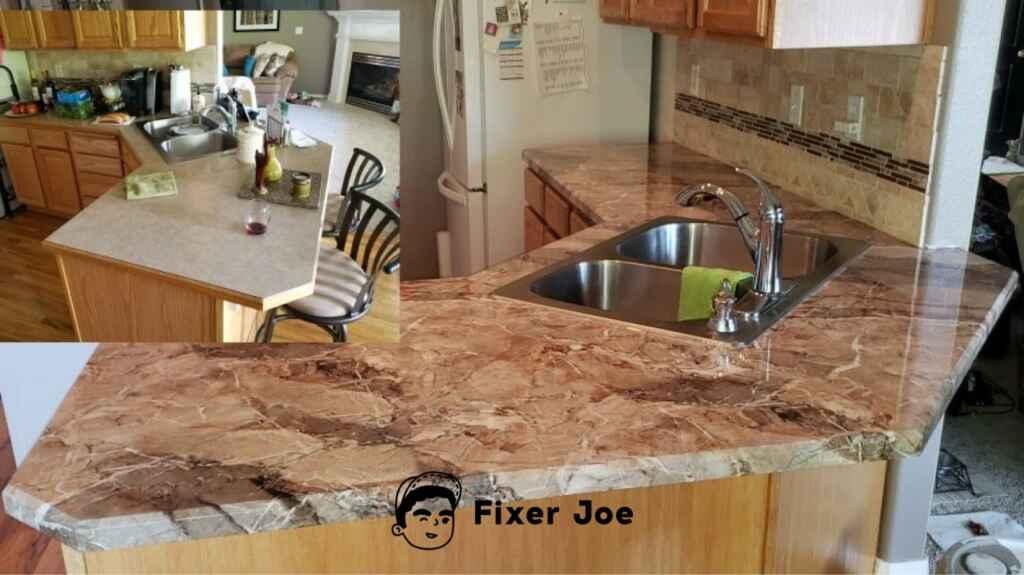 Find a team of reliable countertop contractors at FixerJoe. We are your one-stop shop for countertop installers and repairmen.
The average cost for a new countertop installation is $1,500 to $4,500. The price varies because many factors should be taken into consideration before making an accurate estimate: your size and style preferences, the number of cutouts, the price for the material, as well as edge and corner treatments and labor costs.
Countertop material prices usually fit in the range of $1 to $190 per square foot. On average, a granite countertop will cost you $90 per sq. ft. to install. The price for a marble countertop ranges from $40 to $100 per sq. ft. The quote for labor to install natural stone countertops is $35 to $85 per hour.
For an average kitchen counter, labor costs alone can range from $600 to $1,500. Countertop installers in your area will charge $250 to $500 for a bathroom counter installation. Installing kitchen countertops can take up to 20 hours, while a bathroom counter installation usually takes less than 10 hours.
The cost of a quartz countertop is $145 per sq. ft. on average, while the price for a concrete counter is usually around $120 per sq. ft., including labor. A wooden countertop costs from $30 to $170 per sq. ft. to install, and a ceramic one is $70 per sq. ft. on average, including labor.
One of the cheapest and, therefore, the most popular materials is laminate. Expect to spend around $1,210 on the installation of an average-sized kitchen countertop made of laminate and twice as much on installing an epoxy one. Stainless steel is considered a high-end material, so the price for its installation is even higher than the cost of a natural stone one.
The price for a stainless steel countertop installation varies between $4,000 and $11,250. The average cost of edge treatment is $5 per lin. ft. As there are many types of edging, the price for it varies. Edging tiles cost anywhere between $0.50 and $30 per piece. Expect to pay from $55 to $135 per corner to round them all out.
Countertop repair cost ranges from $200 to $600. The price mainly depends on the material and the extent of the damage. While the cost of a countertop made of laminate, epoxy and tile varies between $100 and $600, the price for a marble and granite countertop repair can go up to $1,000.
Homeowners usually spend $350 on a cracked countertop repair. Fixing scratches is even less costly – it is about $200. Resurfacing a countertop usually costs $150 to $1,000. If your counter is affected by water, expect to spend the same amount of money. The cost of countertop refinishing ranges between $300 and $500, and the price for polishing usually is $550. Most repairmen charge between $50 and $100 per hour for their labor, excluding the cost of supplies and materials.
It depends on your budget, lifestyle and interior. Natural stone counters are durable and look luxurious, but they are costly. Solid surface countertops are long-lasting and less expensive.

However, they can be damaged easily. Laminate counters are one of the cheapest, but they are susceptible to chipping. Perfect countertop material just does not exist. Therefore, it is all up to you. If you are not sure about what material to choose, call FixerJoe. One of our experienced contractors will figure out the best option for you.
The average cost for a new countertop installation is
$1,500 to $4,500
. The price varies because many factors should be taken into consideration before making an accurate estimate: your size and style preferences, the number of cutouts, the price for the material, as well as edge and corner treatments and labor costs.
It depends on the type of damage. If the problem is minor, you can fix the problem easily. However, there are still many situations in which a professional intervention is required.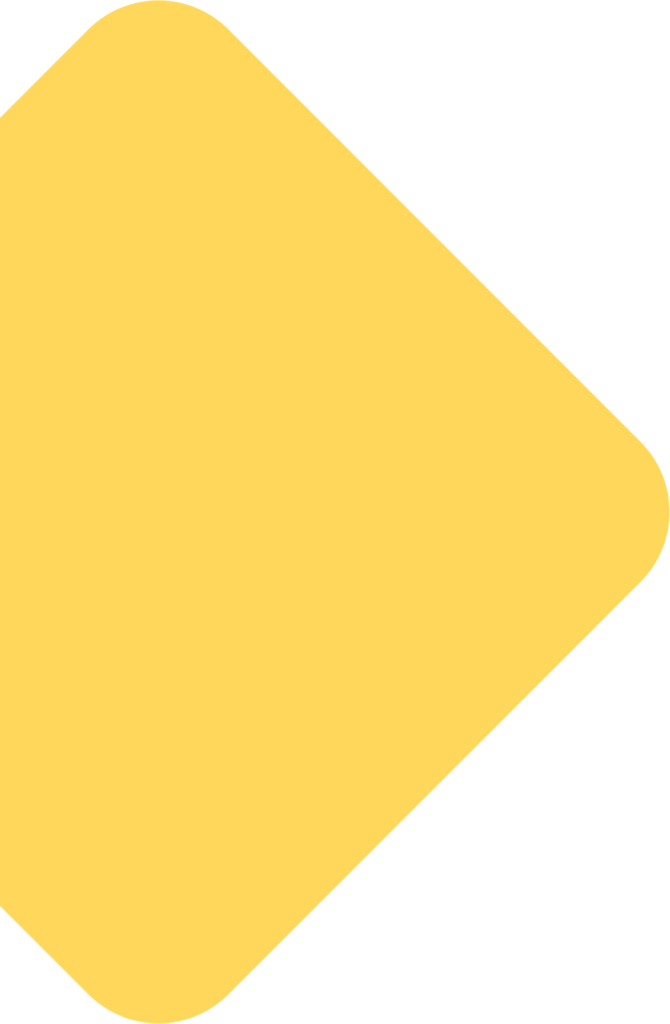 There are countless reasons why you should consider a professional countertop installation for your kitchen or bathroom. While you can do it yourself, a professional will do it right the first time and save you the effort.
Hiring professional and efficient countertop contractors can save you money and time. Find your local trusted and affordable countertop contractor via FixerJoe. Here are some samples of our contractors' last projects for countertop installation and repair.
Our many countertop installers and repairmen are insured and certified. They are true masters of their craft and have the required experience and skills. Call FixerJoe today to enhance your home with beautiful and long-lasting countertops.