On average 83% of people gets their best offer through FixerJoe
Feel yourself comfortable and confident at home!​
Average Range: $3,200-$10,500
Average
$6,700
Best offer
$1,400
High
$15,000
(High-efficiency boiler installation for a 1,500 sq.ft. home)
Your HVAC system is one of the most important features in your home. Your heater works hard to keep you and your family warm in the cold winter months. And your ac is so refreshing on those long summer days. When things go wrong, you need the best HVAC contractor in town.
You don't want to take the risks of completing heater or furnace repairs yourself. Let a local professional handle your HVAC service.
Statistics show that there are 3.5 million new homes built in the U.S. each year. And homeowners are becoming smarter in choosing the best HVAC contractor in town.
FixerJoe offers streamlined HVAC installation and HVAC repair. Here, you will find the best HVAC service at an affordable price. Get the repairs that you need for your heater or furnace or cooling system.
We are your reliable, professional, and friendly local HVAC contractor.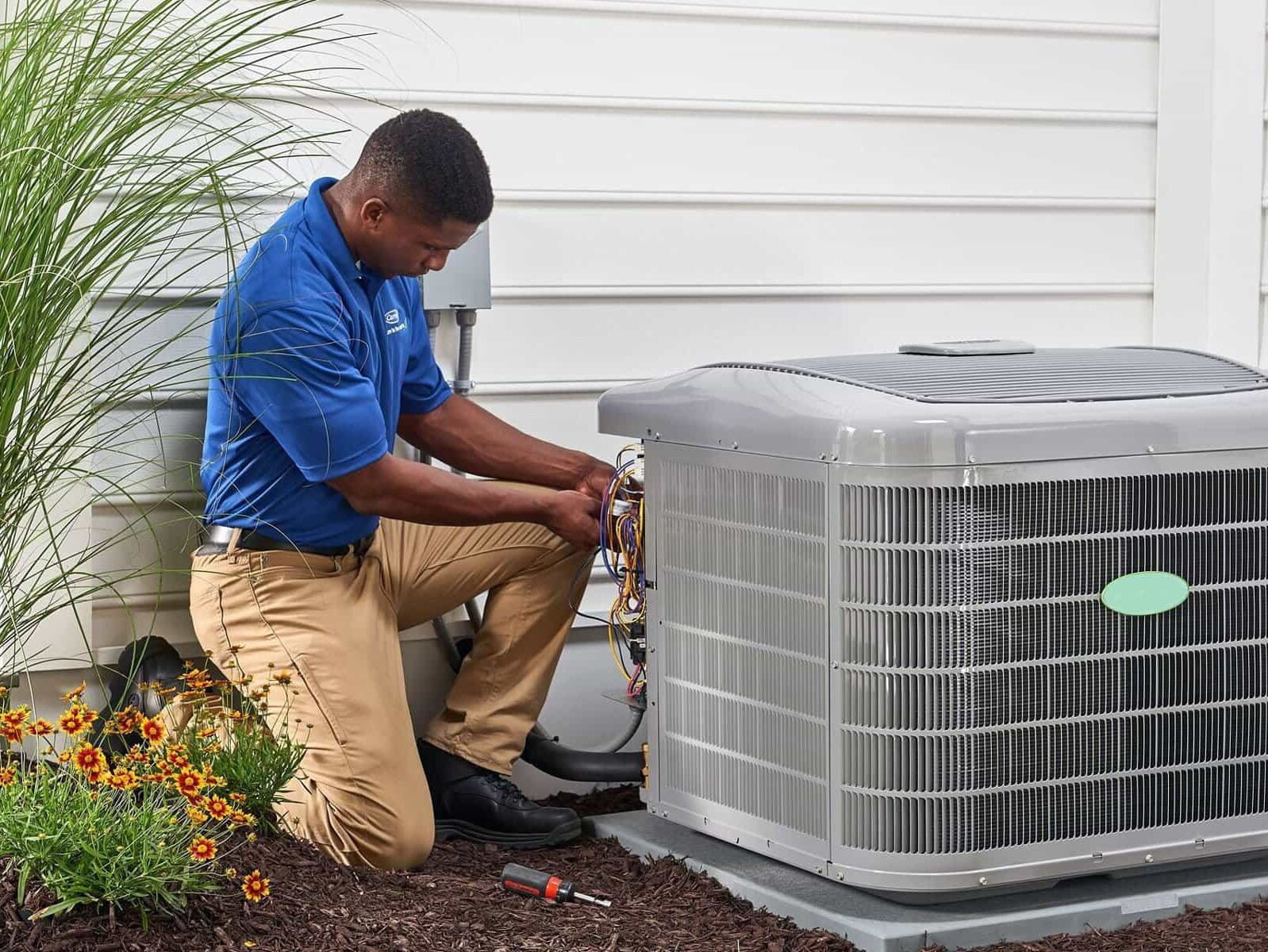 FixerJoe provides exceptional and efficient HVAC installation and repair. Our contractors are trained, licensed, and insured professionals to give you the most from your investment. Our HVAC contractor will be happy to give a free cost estimate for our HVAC service that includes:
We can cover it all. Our team will install or repair all brands and type of air conditioning suited for you. FixerJoe knows that cool and comfy indoor temperatures are what every home and business owner wants. And that's what our HVAC contractor always strives to give.
We also offer efficient water heater repair without the high cost. Our HVAC contractor will use high-grade materials for the most energy-efficient water heaters. Contact our team today to get your warm showers back.
Also, keep your family safe from fire hazards. We provide safe and effective furnace and heating services. Our contractors know how to give you warmth without dangerous sparks from your electric furnace. When it's time to repair or install a new heating system for your home, contact FixerJoe.
Our professionals can install a radiant heat system to give you warmth and protection. Let our HVAC contractor handle the radiant heating system that you want.
FixerJoe services residential and commercial areas with quality boiler or radiator heating. We can assist you with existing boiler or radiator repairs. And we can also replace our system with a new one. Our professional inspection will help you determine if you need repair or replacement.
Ducts & Vents
The air you breathe indoors came directly from the duct and vents of your ac unit.
Cleaning and sanitation of your vents and ducts are crucial to maintain health. Our HVAC contractor at FixerJoe is your reliable solution for install, repair and maintenance.
We have the cutting-edge equipment and technicians for every HVAC service you may need. We can handle duct and vents installation and maintenance.
Our team will install and repair batt rolled, liquid spray, or blown-in insulation.

HVAC repair requires the expertise of an HVAC contractor. The Our HVAC specialists understand the anatomy of your air conditioning unit or heating system. FixerJoe is your perfect solution for HVAC service.
Here's what our simple HVAC repair process looks like:
Inspection and Estimation


Our HVAC contractor will visit your location for inspection and a free system repair cost estimate.

HVAC Repairs


We will come to your location with professional tools for HVAC repair. We will use our high-quality gear for quick and efficient HVAC service and repair.

Cleaning and Aftercare


We will clean all the debris and pack away our repair tools. We will also leave your property with tips to take care of your HVAC system.
Call us today to book your HVAC repair service.

Installing a new ac requires complicated ductwork. That's why our expert contractors are here to provide you with a professional HVAC installation process.
Preparation and Estimation


Your HVAC contractor will locate the best area for your HVAC installation. We will also give you a free-cost quotation for the work.

Heating and Cooling Installation


We will install a new HVAC system for your home at our scheduled date and time. We also ensure proper safety practices during HVAC installation.

Cleaning and Aftercare


Our team will be held responsible to leave your space clean and safe. No debris and tools will hinder your new found comfort at home.
Call us now to get your free HVAC installation estimate
Our years of incomparable experience make us the top local choice for HVAC service. Every HVAC job is a reflection of our passion, professionalism, and character. Our HVAC contractors are dedicated to what they do and it shows.
Book your HVAC repair or installation today. Your reliable HVAC contractor from FixerJoe is just one call away.
Check Out Latest Projects