On average 83% of people gets their best offer through FixerJoe
Feel yourself comfortable and confident at home!​
Average Windows Repair cost: $100-$350
Average
$150
Best offer
$70
High
$500
(Double-hung window repair)
Your household windows are significant not only for aesthetic purposes but for the security and energy efficiency of your home. Windows tend to break under the influence of many factors. Faulty or worn-out parts cause them to work poorly. Strong wind and hailstorms make window glass break. Even outdoor games in the yard may result in severe window damage. Another case in which a repair is needed is the restoration of windows in an old house.
Sometimes the window damage can go unnoticed. However, because it is not so obvious, it doesn't mean that the damage isn't there. If it's cold in your home in winter despite the efforts of central heating or it's boiling in summer, no matter how hard-working the A/C is, consider a window repair.
Whether you need an old-style or up-to-date window repair, our company can help. Receive immediate repair solutions for your household window at FixerJoe. With our help, you can find a team of highly skilled window contractors. They perform all types of window repairs, including fixing broken or cracked glass and rotten window frames.
Our many certified professionals are ready to attend to your specific needs for glass or frame repair. Our company maintains excellent communication with our customers throughout the process to ensure quality service.
Don't settle for broken or foggy windows – call FixerJoe for guaranteed satisfaction with your repairs.
Contact us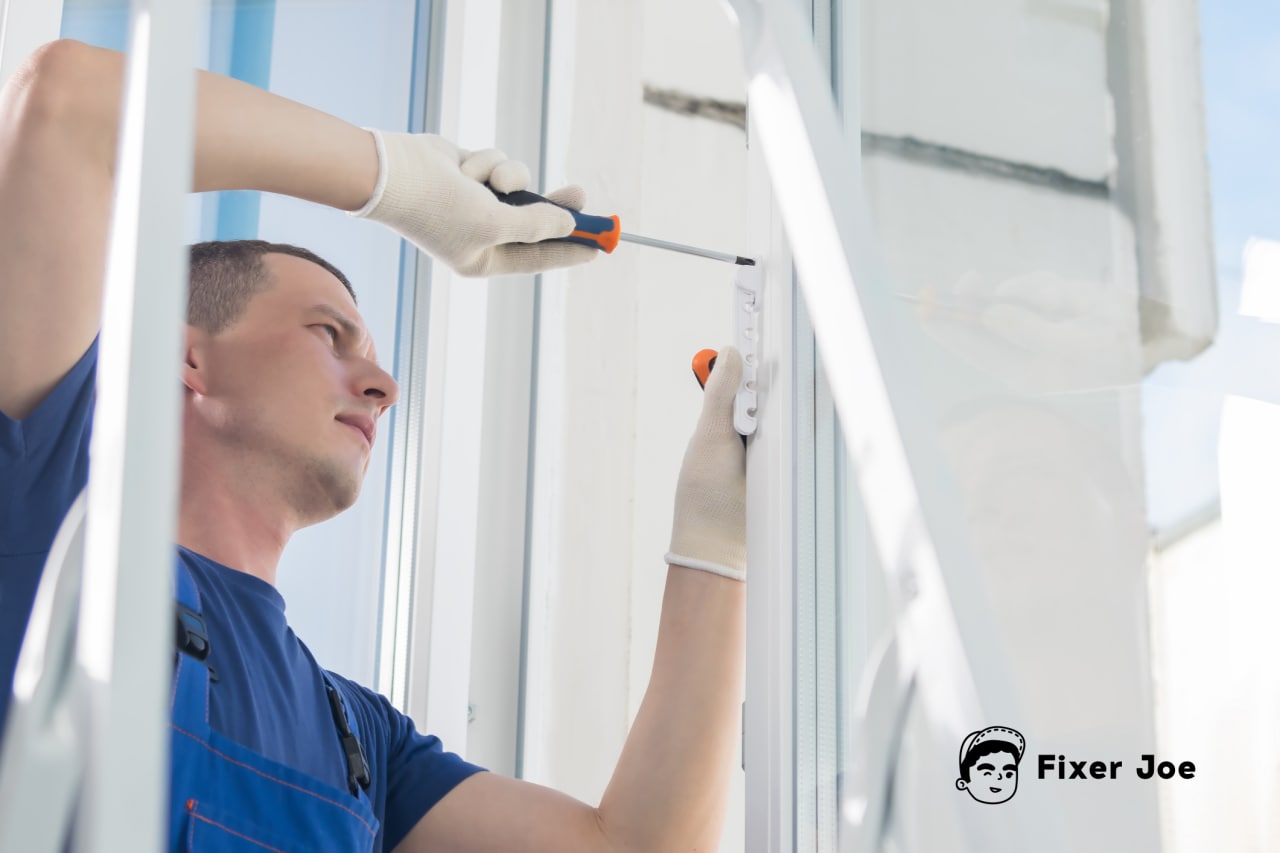 It is not always easy to identify whether you need window replacement or repair. The first thought is usually a repair. It may be a great solution – to fix what's broken and move on. However, if your window is already more than 20 years old, you might end up with endless repairs as the window is on its last legs. So, as a repair sounds appealing and logical, a window replacement can turn out to be a better decision in the long run.
Nonetheless, you shouldn't write off a window repair as it is the cheaper option and is good for preserving the original look of an old-style house. A window repair saves not only your money but also the time you would spend looking for a new window to suit your home.
After all, the choice between a window repair and replacement comes down to the type of window damage. If the damage is minor, there is no need for a window replacement. To figure out the extent of your problem, contact a window expert via FixerJoe. A professional will examine your windows and point out the breakage. Based on the condition of the window, your local contractor will determine the best service for you.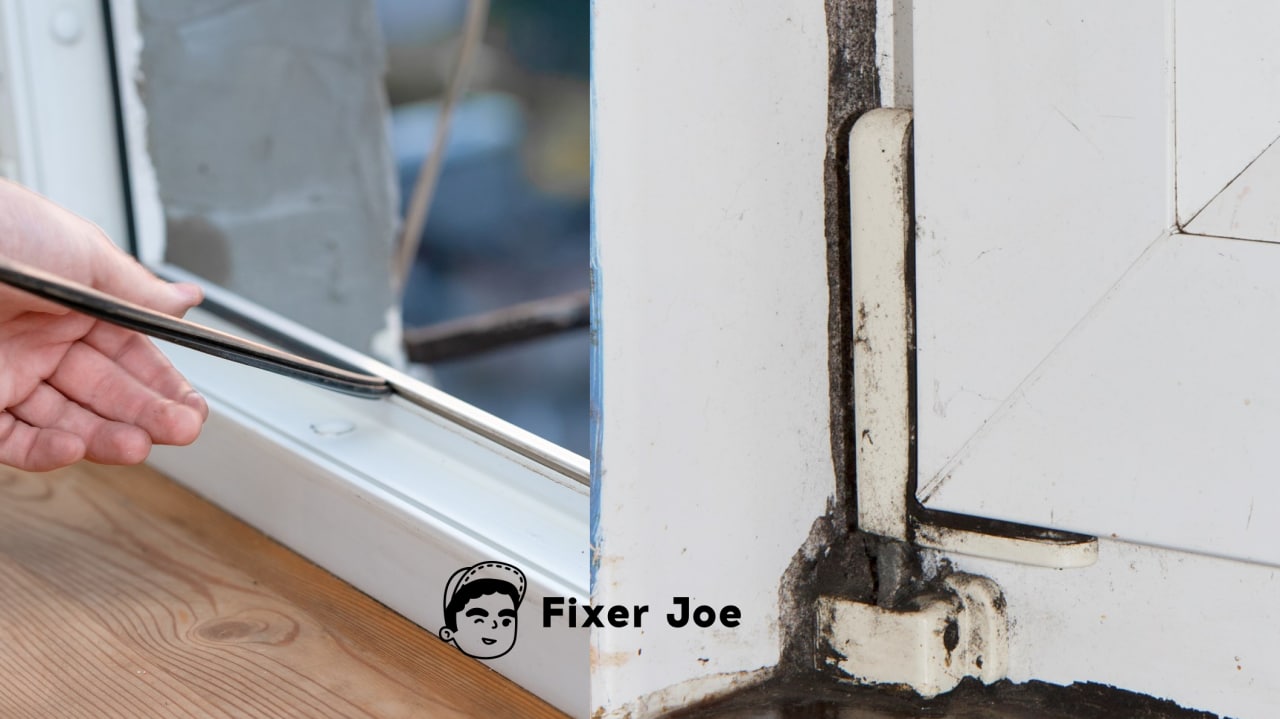 Household windows have many functions. They save your home from precipitation and wind, keep your house warm in winter and cool in summer, and provide your home with natural light, ventilation, and security. Windows add to both interior and exterior of your house, as well as allow you to see your surroundings. If the window breaks, it loses at least one of its many functions. Damages make windows less useful and enjoyable.
To make your window look and function like new, call FixerJoe. Window contractors that can be found via our company are certified and experienced. They will determine what type of repair is needed and perform it with precision.
Here is what a window repair process looks like:
Home Visit and Inspection
First of all, contact FixerJoe to let us help you with your struggle. Our trained window contractors can solve many common problems, as well as unexpected ones. Call us if you experience: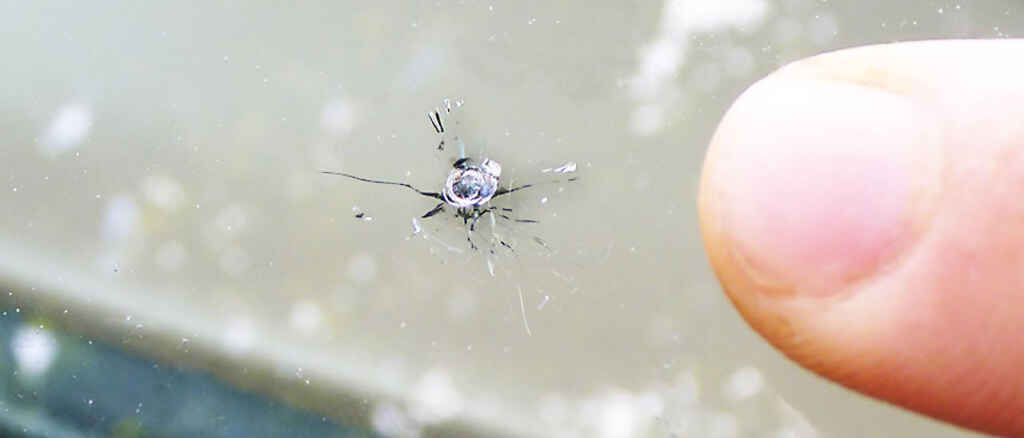 Cracked, foggy or broken window glass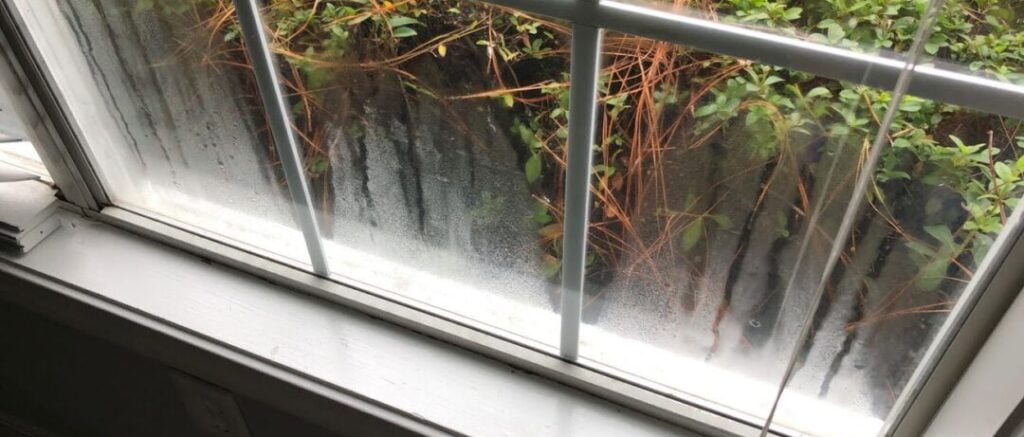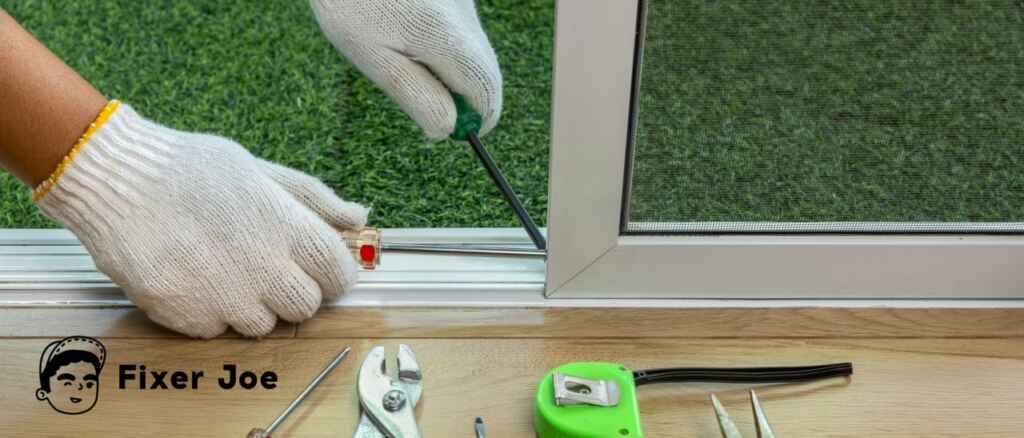 After the call, your local window contractor will come to your home and figure out the extent of the damage. A professional team will find the source of the problem and fix it. If you have major damage, a professional will suggest window replacement services.
Window Repair Cost Estimate
The total cost of your window repair will depend on the damaged parts, the type and extent of the damage, the type of window, the number of broken windows, equipment and material costs, and the amount of labor. After taking into account all these factors, a window contractor will give you a free price estimate. The price may vary based on your specific needs and wishes.
Broken Window Repair
The broken window repair will be completed by a skilled local contractor with the best equipment. Depending on the type of repair, the process will vary greatly.

If the window glass is foggy, broken or cracked, a window expert will replace the insulated glass unit.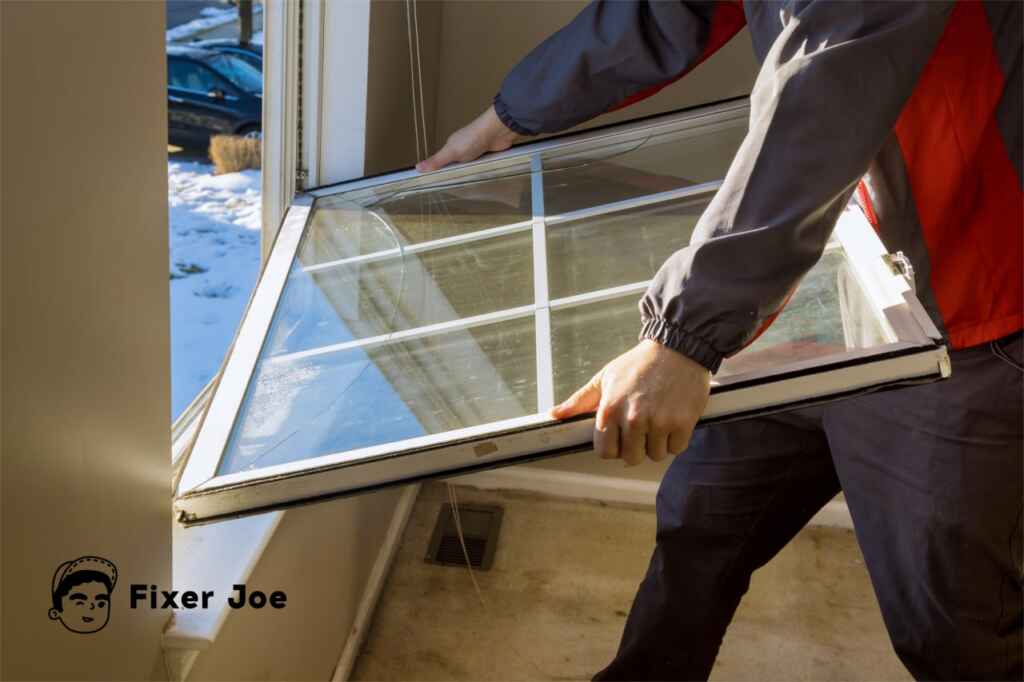 Professionals will find and seal the leaks with weatherstripping to fix a drafty or leaky window. Trained handymen of your choice will replace the hardware to repair a stuck window. A contractor will find the best way to fix your rotten window frame, choosing between epoxy wood fillers or the replacement. Broken or slow-moving sash window cords and hooks will be replaced with new ones.
All pieces will be handled with care and precision. After the repair, you will receive the best tips on taking care of your newly repaired window.
Most homeowners in the region spend $170 to $580 on a window repair, with an average of $375. Many factors affect the total price of it: the size, shape, material, and style of a broken window, as well as the quote for labor in your area and the type of damage. If difficult-to-find parts are involved, you can also expect an increase in pricing.
The cost of a window glass replacement varies between $180 and $405, depending on the manufacturer, the type of glass, and the window. For example, tempered glass costs around $13 per square foot, while flat glass can cost up to $100 per square foot. Custom glass is the most expensive among all – the price for it ranges between $100 and $600 per square foot.
Window repair cost depends on:
Quality of materials
Size of window
Damage Type
Labor quote in your area
Style of broken window
Window shape
Depending on the type of window, the overall replacement cost varies between $50 for a single-paned glass replacement and $3,000 for a bow window one. Double-paned glass is more expensive to replace than single-paned one. Also, a contractor may need to remove some trim to replace the glass, which also adds to the total price of the replacement.

People usually spend about $95 on sealing to improve energy efficiency and $70 on fixing a cracked window using epoxy. If your window is leaky or drafty, expect to pay around $100 for the repair. Homeowners spend about $75 on average to fix a broken sash cord. The price of a window frame repair ranges depending on the type of frame and the extent of the damage.
Minor adjustments can cost you only $50, while major repairs can cost more than $1,000. Generally, a window repair takes 2.5 hours to complete, and an average quote for labor is around $220.
To find out the approximate price for your window repair, use the calculation service on our website. If you want to know the exact price, contact our company today, and you will get a free estimate for your glass or frame repair.