On average 83% of people gets their best offer through FixerJoe
Feel yourself comfortable and confident at home!​
Average Range: $10,000-$45,000
Average
$13,000
Best offer
$3,000
High
$42,400
(1,000 sq.ft. of natural slate roof replacement)
As a business owner, you understand the importance of maintaining a commercial roofing system.
A well-functioning
roof protects
your inventory, customers, and employees from the elements. It also safeguards your building's structure and contents from water damage.
Unfortunately, commercial roofs are subject to a lot of wear and tear. They are constantly exposed to the sun, wind, and rain.
Over time, these elements can cause your roof to deteriorate. This can result in leaks and other problems.
That's why it's important to have a reliable roofing contractor that you can call when you need
repair
or maintenance.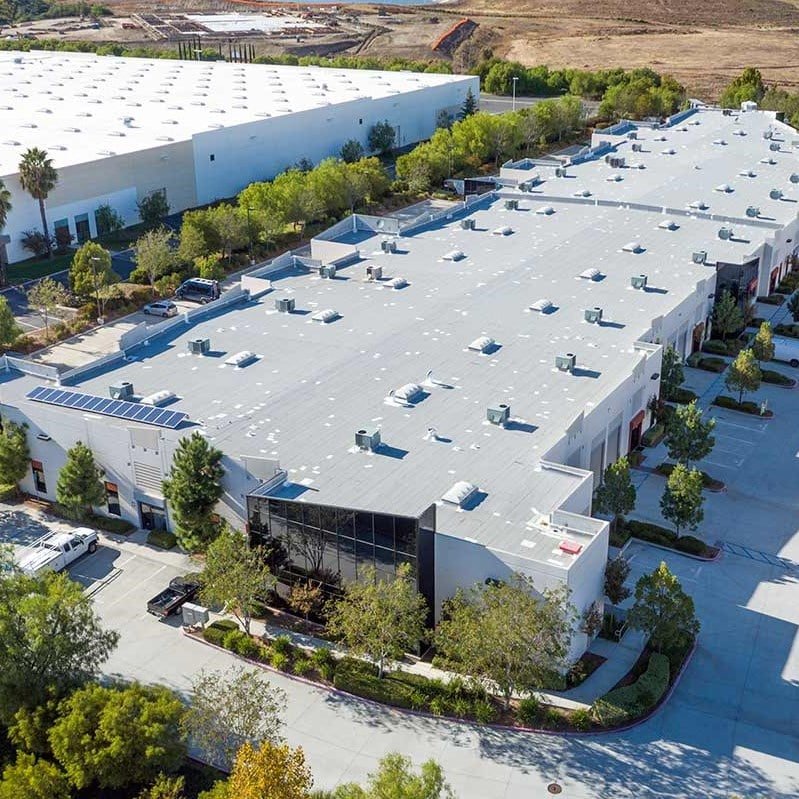 If your roof is more than 20 years old, then it's probably time for a replacement. However, age isn't the only factor when deciding to replace your roof.
Here are some other signs that it's time for a new roof:
Your roof is leaking
Even a small leak can cause serious damage to your property.
If you've noticed any leaks, then it's time to call a roofing pro.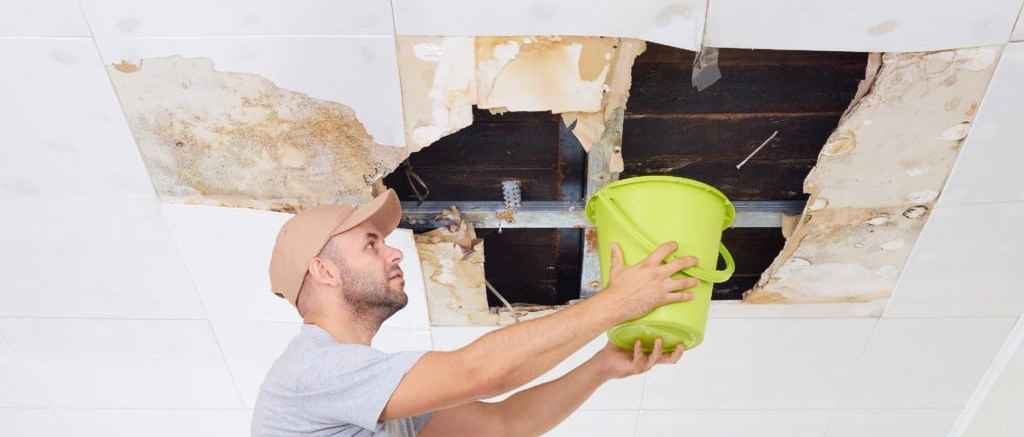 Your roof is sagging
This is a sign that the structural integrity has been compromised.
If you see any sagging, then it's time to replace your roof.
Your shingles are cracked, curled, or missing
Damaged shingles can't protect your roof from the elements.
If you see damage, then it's time to call a roofing expert.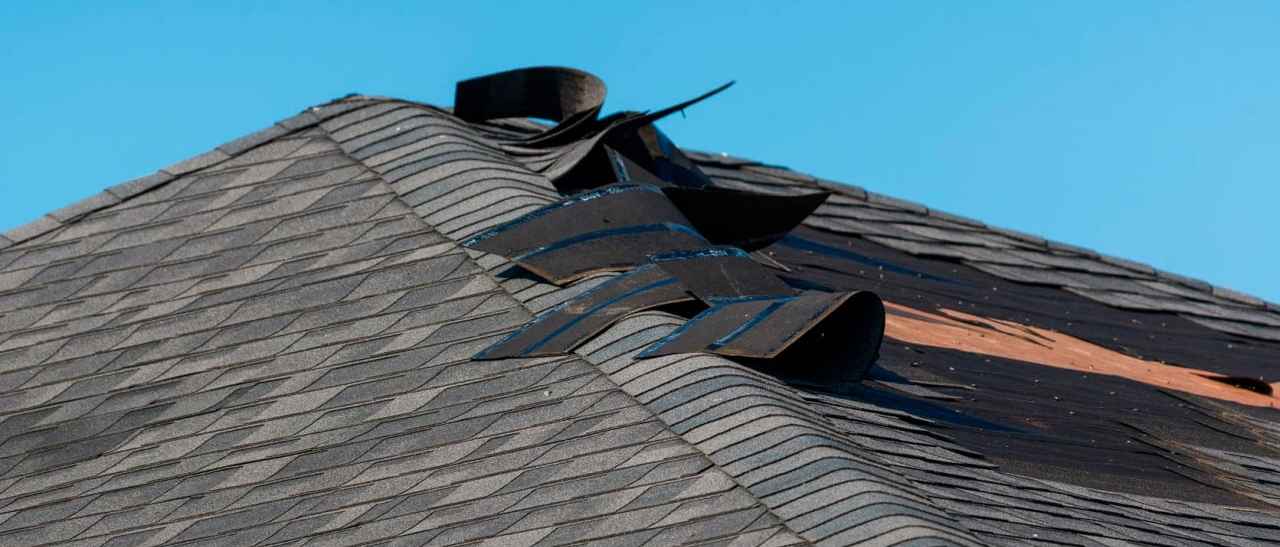 Your energy bills are increasing
If your energy cost is going up and you can't figure out why, it could be your roof. Because your roof is no longer providing adequate
insulation
.
Replacement of your roof can help you save on energy cost.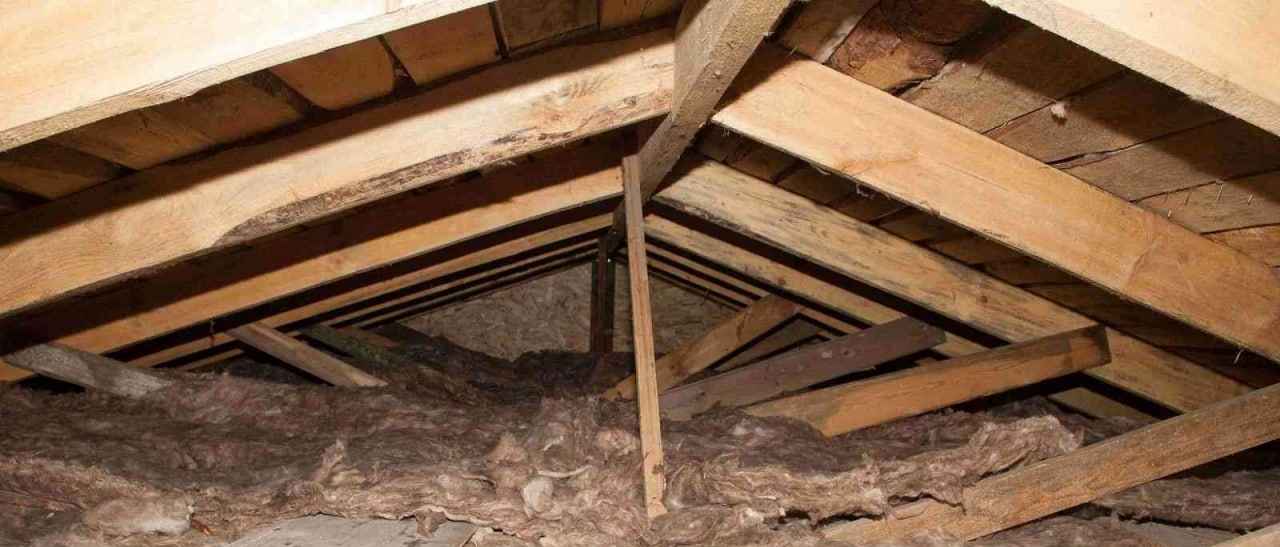 If you're considering replacing your roof, then let us match you with a local expert.
Our experts can inspect your building and recommend a solution. Sometimes, you may just need some quality restoration work. Contact us today to get started.
When it comes to choosing a roofing contractor, it's important to do your homework. You need to make sure you select a roofer that has proven experience.
Whether it's a repair, restoration, or new commercial roof, you need the job done right.
Here are some tips to help you choose the best roofing expert.
Fixer Joe is here to provide only the best local contractors. We have vetted and chosen only select professionals that we refer to you.
Check the online reviews to see what other people are saying. Read what other satisfied clients have experienced with our elite experts.
Once you've narrowed down 2-3 options, get a free cost estimate from each contractor.
Fixer Joe's mission is to make your search for local contractors as smooth as possible. Keep your building looking great for years to come. Let us help match you to the best.
Contact us
Our local contractors specialize in commercial roof services. They offer a variety of services to help keep your roof in top condition. These include the following.
Roof Repair
If your building has a leak in the roof, then our company can match you to a local pro.
You can also get access to emergency repair services when you need repairs right away.
Common services include:
Fixing leaks
Roof system repairs
Emergency repair work
Restoration work
Roof Installation
If your roof is beyond saving, then you need a cost-effective replacement.
Our local experts specialize in commercial
roof installation
. They will work with you to choose the best roofing for your needs and budget.
Then they will install it as efficiently as possible, minimizing disruption to your workday.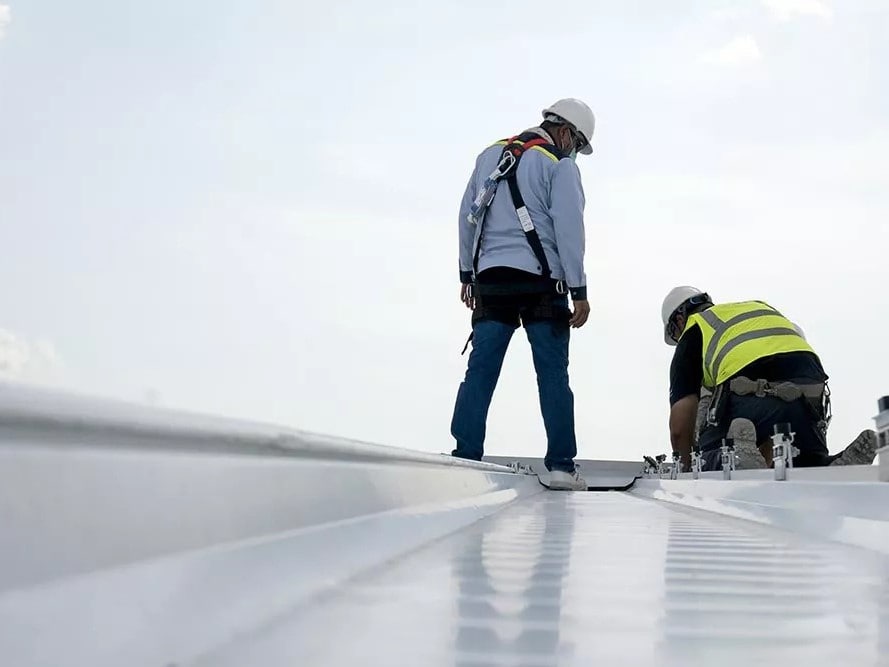 Roof Maintenance
Regular maintenance is important if you want to extend the life of your roof. Our contractors offer a variety of roof maintenance services to help.
Among these are both
inspecting
your commercial roof and
cleaning
it.
A regular roof inspection can help you to identify any problems before they become high-cost repairs. You should also make sure that your roof is cleaned regularly. This will remove any debris that could potentially damage your roof.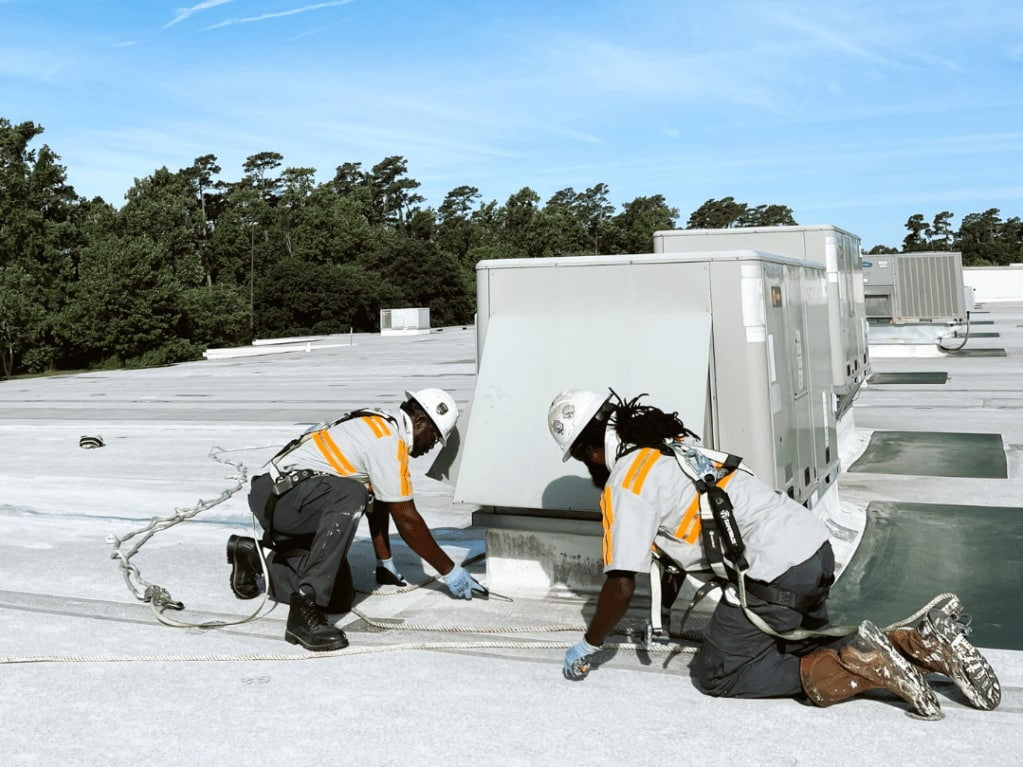 There are a variety of commercial roofing systems to choose from. Our experts will help you select the best system for your project.
Some of the most popular styles include:
Asphalt shingles
Asphalt shingles are the most popular type of roofing material.
They are both affordable and easy to install.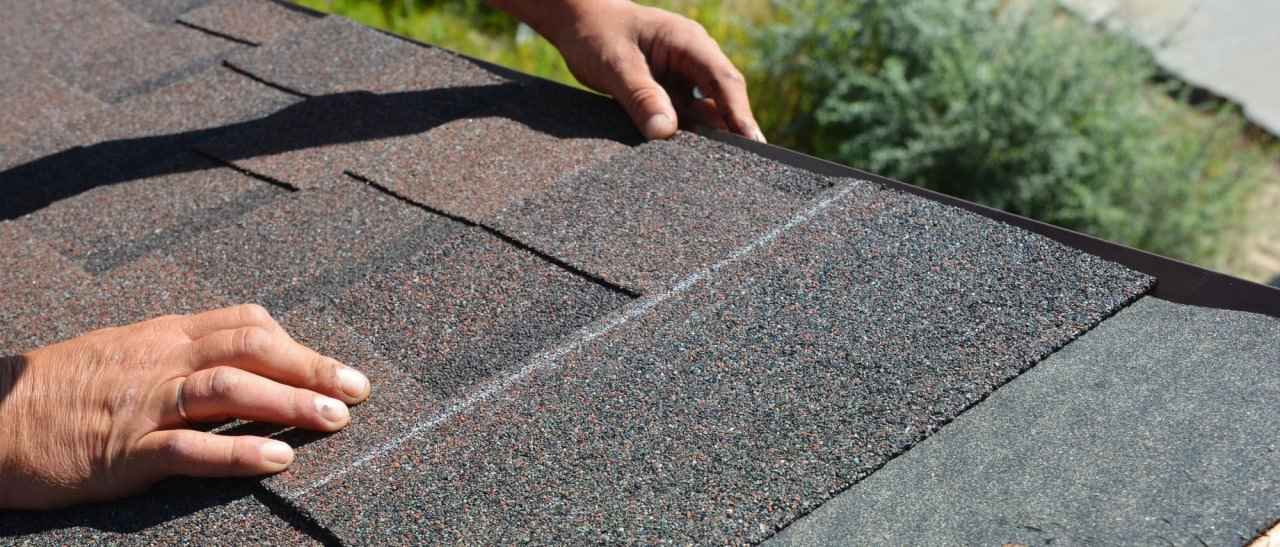 Metal roofs
Metal roofs are durable and have longevity. They are also energy-efficient.
This can lower the cost of your energy bills.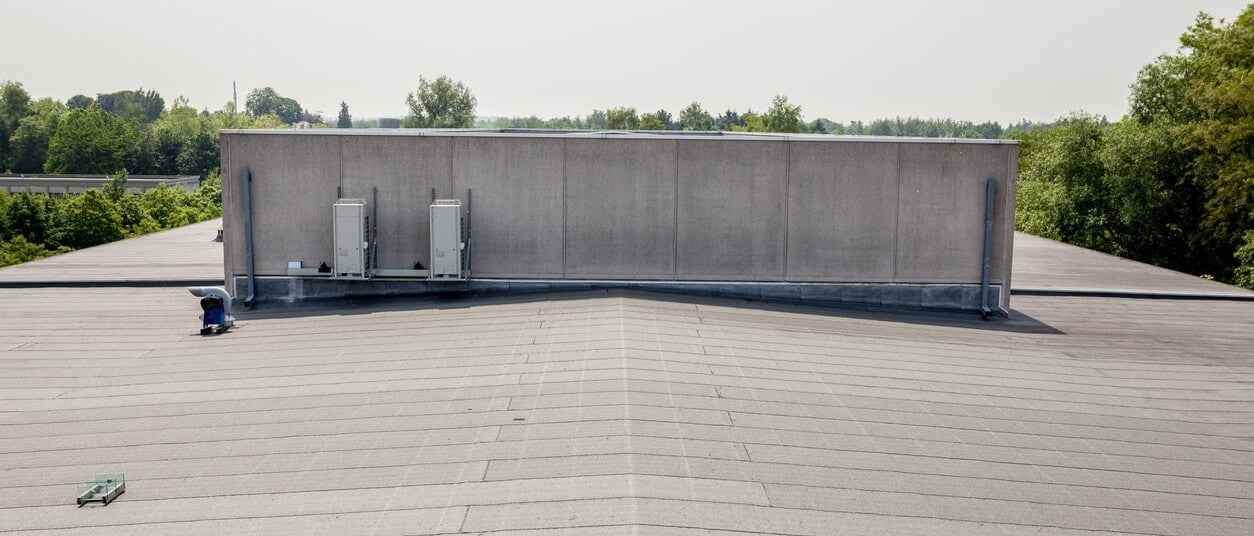 Tile roofs
Tile roofs are both beautiful and long-lasting. In addition, they are fire-resistant.
This can certainly add extra peace of mind.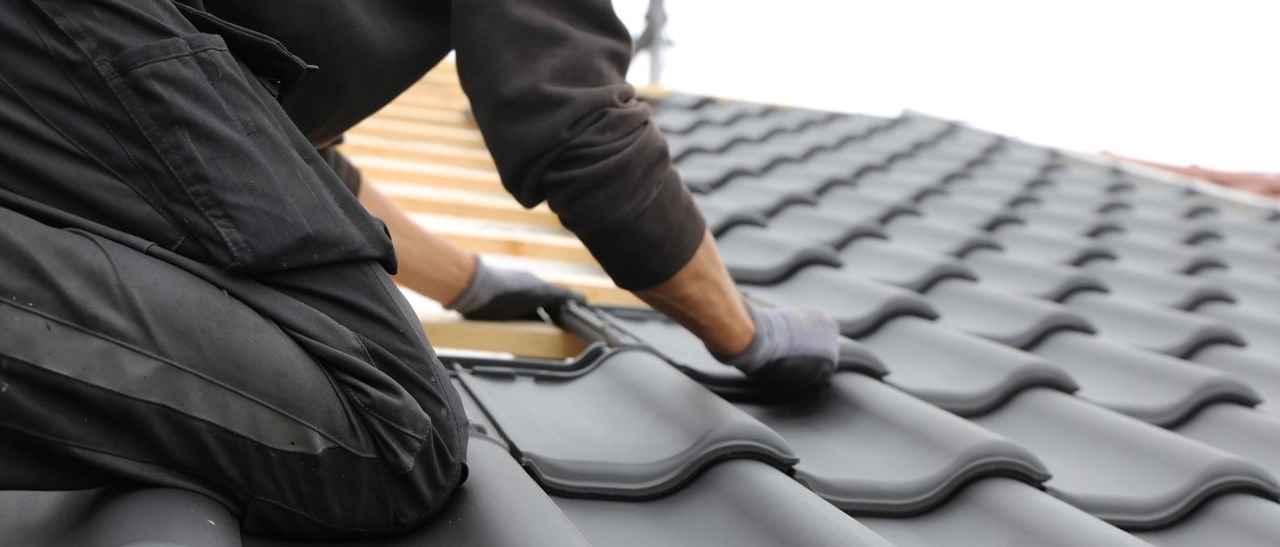 The cost of new commercial roofing can range anywhere from $5,000 - $15,000. Prices depend on a variety of factors. These factors are particular to the construction of your existing roof and building.
When estimating your cost, consider the following:
The size of your roof
Type of roofing materials used
Complexity of your construction
To get an accurate estimate of the cost of your project, contact a roofing pro. They will work with you to find a solution within your budget.
Protect your company by properly caring for your commercial roof.
Be sure invest in regular cleaning and inspections. Then repair any damage to your roof as soon as possible. This will prevent the damage from getting worse and costing your business even more expense.
When you need a contractor, we have the best local options. Fixer Joe will quickly match you with top experts.
Our pros are ready to help with all types of commercial roofing services. These include everything from inspection and cleaning, restoration and repairs, and replacement.
So, contact our company today to get started.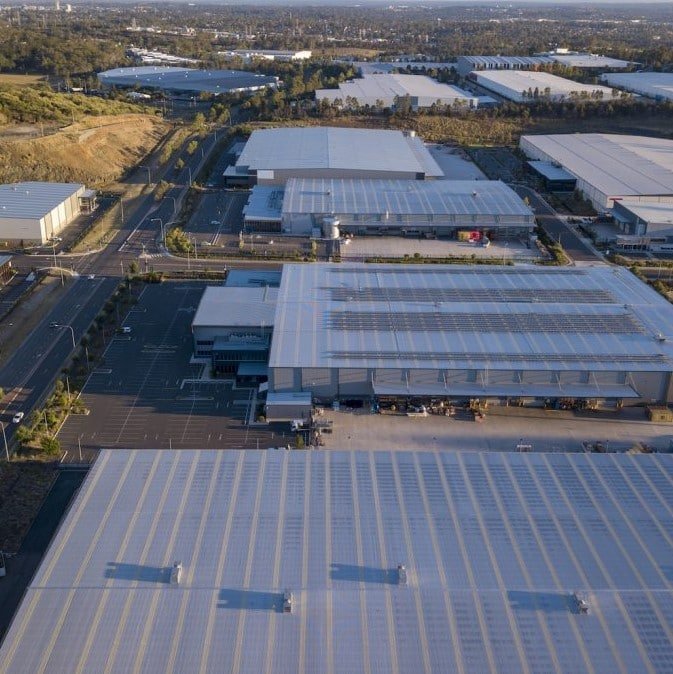 Check Out Latest Projects