On average 83% of people gets their best offer through FixerJoe
Feel yourself comfortable and confident at home!​
Average Range: $6,000-$10,500
Average
$8,000
Best offer
$400
High
$16,300
(Paint the walls of a 2,000 sq.ft. home interior)
You want beautiful interior painting to create a cozy feel to your home. This is one of the most exciting phases for your home renovation. Interior paints provide a vibrant splash of personalization. You can be creative, imaginative, and limitless when it comes to bringing life to your interior.
If you're not a painter, professional painting or decorator services are a worthwhile investment. Save yourself the stress and risk of costly mistakes. If you are overwhelmed with your painting task, we are here to help.
FixerJoe can save you from the daunting task of painting your interior. We help with every step, from preparation to finishing your wall, ceiling, trim, and door.
Our experience and training for interior and exterior painting make us a leader in the area. Our passionate team is happy to discuss your plans. We can even style and be playful with glitter or latex paints. Don't worry, you also have the option for classic or relaxing paints for your home.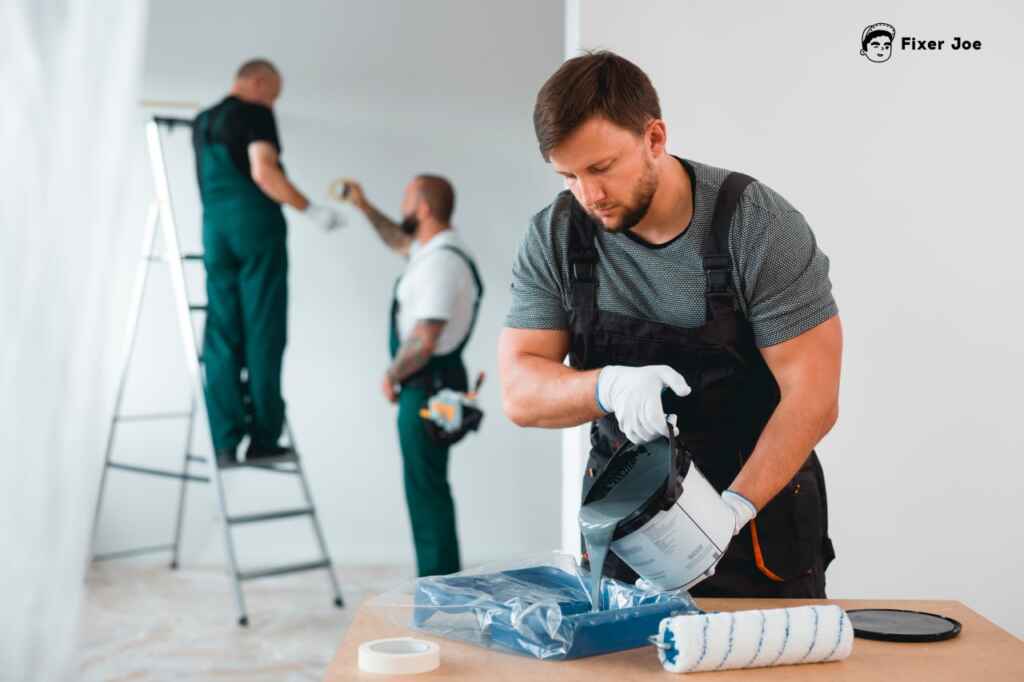 Give our team a call today for your free interior painting cost estimate.
Transform the interior of your space
Repainting your home can take you to a new, refreshing, and more attractive interior space.

A simple coat of paint can change the entire feel of the inside of your home.
Add value to your home
If you're trying to sell your home, a good interior painting will add value.

A fresh new paint job will give it a brand new, cleaner, and lighter ambiance.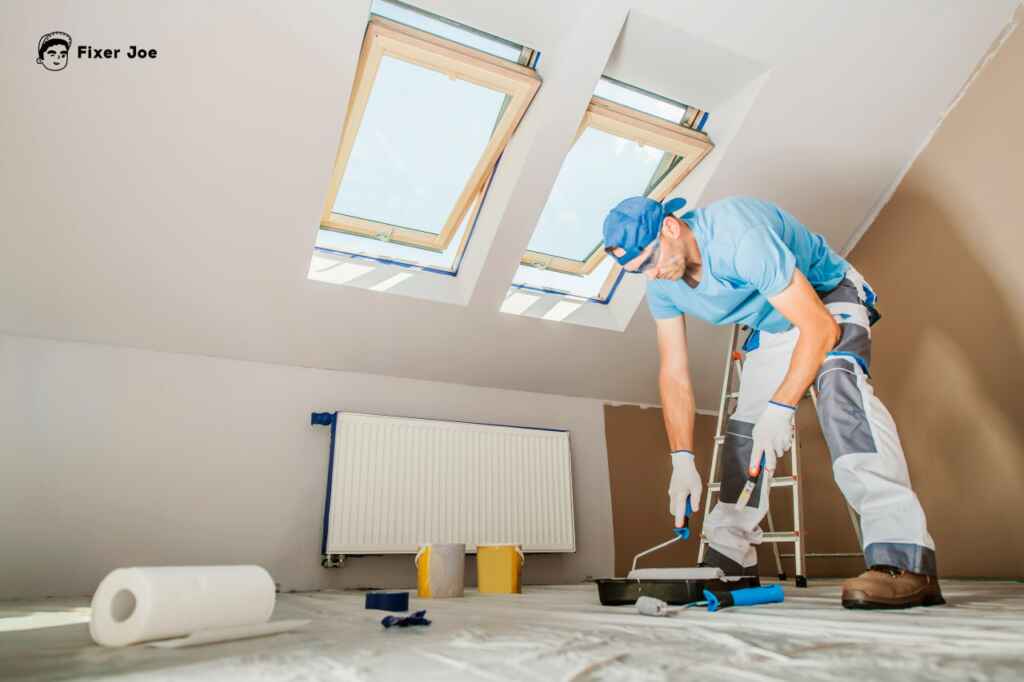 Protect your property from harmful elements
You need the best paints to help protect your new home.
An experienced painter knows how to maximize the protective features of your paints against harmful elements.
The national cost to paint interior of house is $2.20 per square foot. If you wish to include the walls, trim, doors, and ceiling, expect to pay $3.80. The cost to paint interior of house may vary depending on the layout of the interior.
Most homeowners spend around $20 to $50 per hour for labor costs. This price is for a small space. For a bigger house or a higher ceiling, expect up to a 40% price increase.
Call FixerJoe for a free estimate for the interior painting cost of your house.
The interior painting of your home should match your personality and lifestyle. That old paint in your home can be revived with a quality painting service. FixerJoe is here to offer our services to enhance the beauty of your home.
Our FixerJoe team finds the best painting deals for your budget. We have already helped over 750 grateful customers across the area. Take a look at some of our recent painting projects. Get ready to experience the satisfying feeling of a beautiful home with good painting.
Contact us today to book your interior painting service.
Check Out Latest Projects