On average 83% of people gets their best offer through FixerJoe
Feel yourself comfortable and confident at home!​
Average Range: $250-$900
Average
$7,500
Best offer
$70
High
$36,400
(Replace clear glass in a double-pane window)
Your heart sank when you heard the baseball come to a crashing halt. It was even worse than you thought. It missed the wall and went right through the front window of your house. If this is not repaired right away, it can cause further damage to your interior. It can ruin the value of your house.
You need an emergency window glass replacement to secure your home. A broken, foggy, or energy insufficient window can be harmful to the whole family. A professional, skilled, and experienced contractor will provide streamlined glass replacement for your windows.
FixerJoe will help you replace those existing cracked, broken, or foggy windows. We have professional window contractors on our team that can provide you with guaranteed service.
We are the local favorite for window glass replacement. We will come to your location to replace your window glass quickly and efficiently.
Call FixerJoe to book your service today.
Are you looking for a reliable window glass contractor for your new house? Not sure yet which type of glass installation you want for your house? Choosing the best type of glass for your home can be overwhelming. And picking a window glass contractor can make you feel the same.
You have come to the right page. FixerJoe is the top choice for residential window glass installation. We have the highest level of experience and credentials when it comes to windows. Our expertise is glass installation, and we're ready to serve you 24/7.
We can help you with everything from preparing the glass for the frame to installation. Our certified and insured window contractors ensure safety practices for glass installation. We treat each project with proper care and precision. Our extensively trained contractors can also help you choose the best type of glass or windows.
Call us today for a free glass installation price estimate.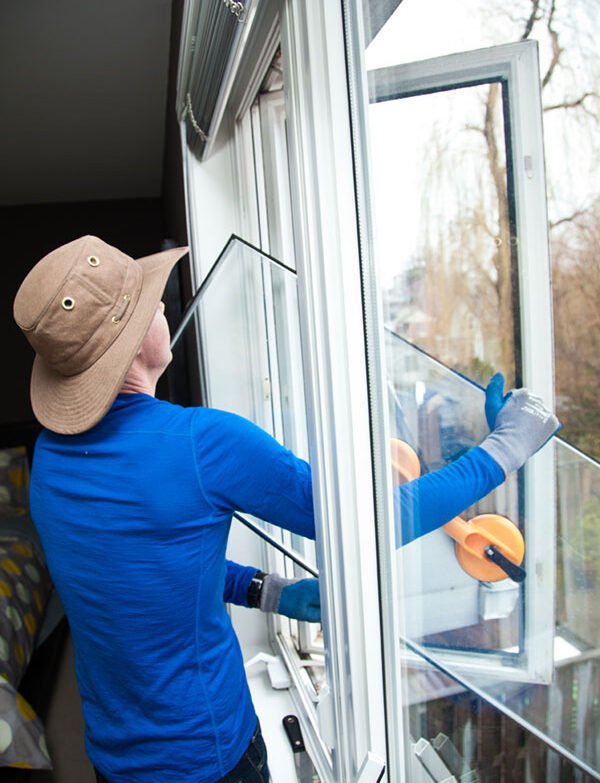 The national average window glass replacement cost ranges from $300 to $800, including labor. Most homeowners spend around $375 for a standard-size window glass replacement. Remember, that the window glass replacement cost may vary depending on your home. The size and style of the window will affect the total price of the window replacement service.
On the other hand, a new glass installation cost range anywhere from $100 to $1000. The price still varies depending on the type of glass or window.
Call us today for a customized price estimate for your window project.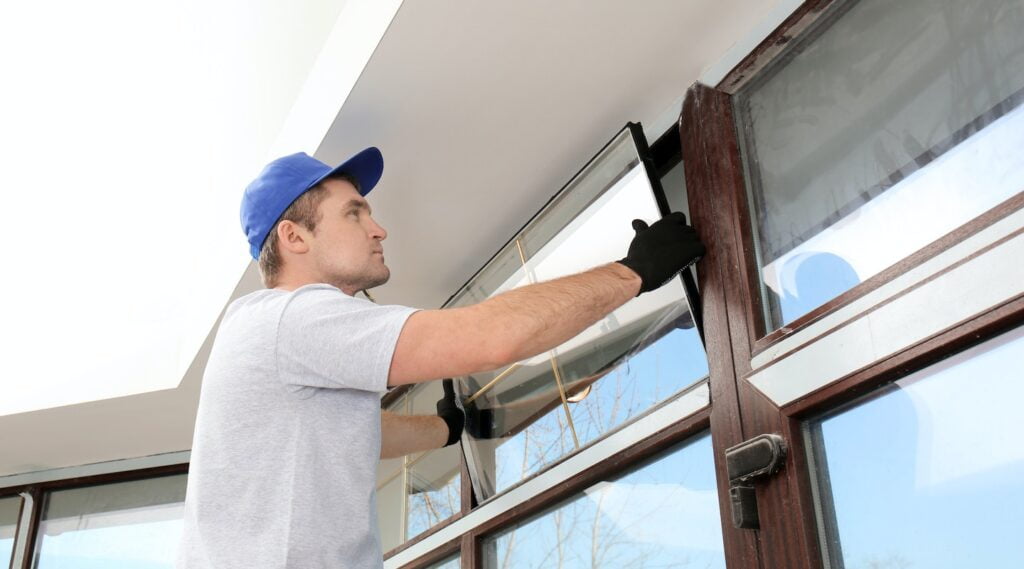 Our diligence and professionalism show through our words and actions. FixerJoe has already helped many residential home owners achieve a safer home with our window glass services.
We provide you with exceptional window glass replacement and installation. Refer to our previous window glass projects below for some inspiration. We are also happy to discuss if you have other ideas in mind. Call our team today to begin your window glass replacement or installation.
Check Out Latest Projects