On average 83% of people gets their best offer through FixerJoe
Feel yourself comfortable and confident at home!​
Average Range: $1,160-$7,500
Average
$3,700
Best offer
$420
High
$24,500
(180 sq.ft. of hardwood floor installation)

You have decided to sell your home. The goal is to install elegant and beautiful flooring to enhance your house. Contact the best team to have a new hardwood or laminate floor installed efficiently. Hardwood floors will easily add to the atmosphere that you are trying to create.
There are many intricacies to fixing up a home. Identify what your end goal, budget and timeline are. New floor installation will enhance your home for top bids. Avoid a DIY project. Instead, allow the professionals at FixerJoe to install the floor that will work best for your home.
You finally have the money to have new floors put in. FixerJoe is a well-known company that will handle your home as if it were their own.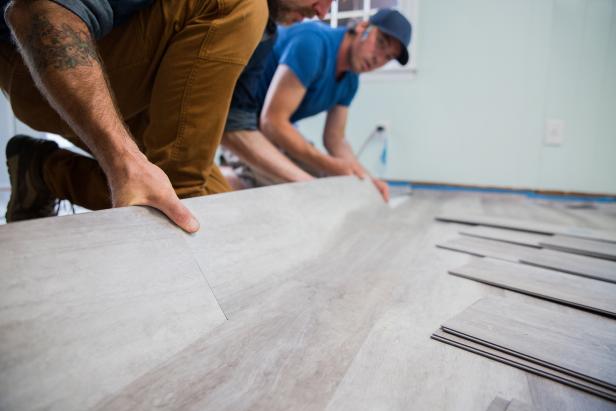 Choosing your contractor

Pricing is an important factor when choosing your contractor. The cost must meet your budget. Otherwise, you will struggle to meet the needs for the overall project.

Choosing a floor installation contractor with a great reputation is important. Read the reviews of other homeowners that have hired the team. Correlate the goals you have with feedback from others who have used their services. It is also imperative to ensure they hold the appropriate insurance for your project. FixerJoe is a highly rated contractor that offers affordable rates.
Know what the goal is for your project(s)

Defining your budget is an important first step. You don't want to fun out of funds mid project. Also, identify your expected completion timeline.

It may be helpful to create a checklist for your project. Prioritize your wants and needs for the flooring project and discuss those goals with your contractor team.
Obtain a free estimate or quote on your project

Be prepared to provide your contractor with space measurements and choice for floor materials. Then, schedule your installation.

Our FixerJoe team offers free cost estimates for your project. Contact us today to get yours. Then, let's get to work on your new floors.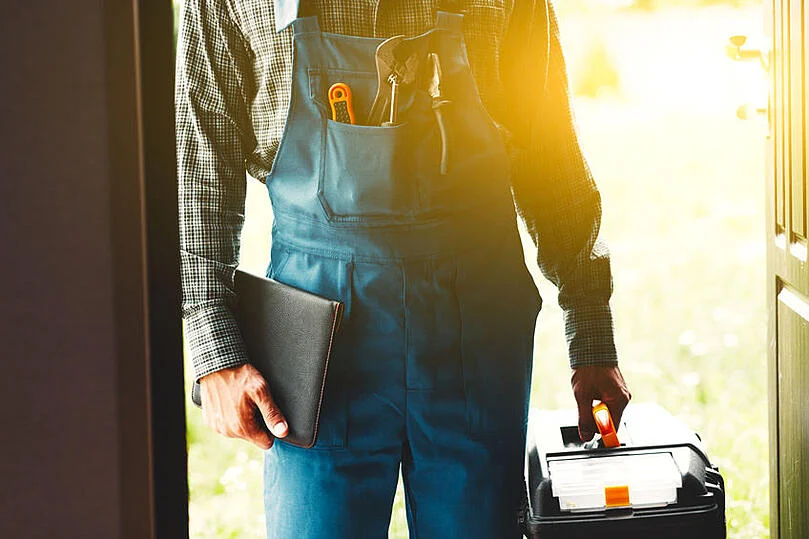 Your contractor team will arrive with all necessary equipment and materials. The area will be prepared depending on the type of flooring chosen. It's important to note that the sub-floors are just as important as the main flooring. Next, the actual installation will occur. Then, our contracters will clean up the area. Before leaving, a final inspection will occur to ensure all needs were met.
Various materials
Quality work
There are many types of flooring and colors to choose from. These include: wood, laminate, carpet, slate tile, brick, stone, epoxy, vinyl and linoleum. Depending on the material chosen, there are an array of tools that your contractor could use.
A hardwood floor Installation will need different tools than a slate tile install. Once the equipment and materials are decided, the basic installation steps are the same.
The cost of floor installation will vary based on the material and the space where you are installing the floor. Labor costs will range from $0.68 - $4.00 per square foot. Tile floor installation will be lower. Hardwood floor installation cost will be one of the highest options per square foot.
Material for each type of flooring will affect the flooring installation cost. Price can range from $1 - $9 per square foot. Laminate hardwood and carpet floor is generally $1 - $3 per square foot.
Real hardwood or tile will generally range from $3 - $9. Laminate Hardwood will cost $.68 - $2.59 per square foot. While real hardwood will be $3 - $12 per sq foot. Tile is $1 - $3 per sq ft, and carpet will range from $2 - $5.
Materials and the look of flooring varies vastly. Wood floor might look good in a rustic home. Laminate or tile is typically suited for a bathroom or kitchen. There are so many different home styles, era-homes and changing home concepts. FixerJoe will help you decide on the right choice for your floor installation project.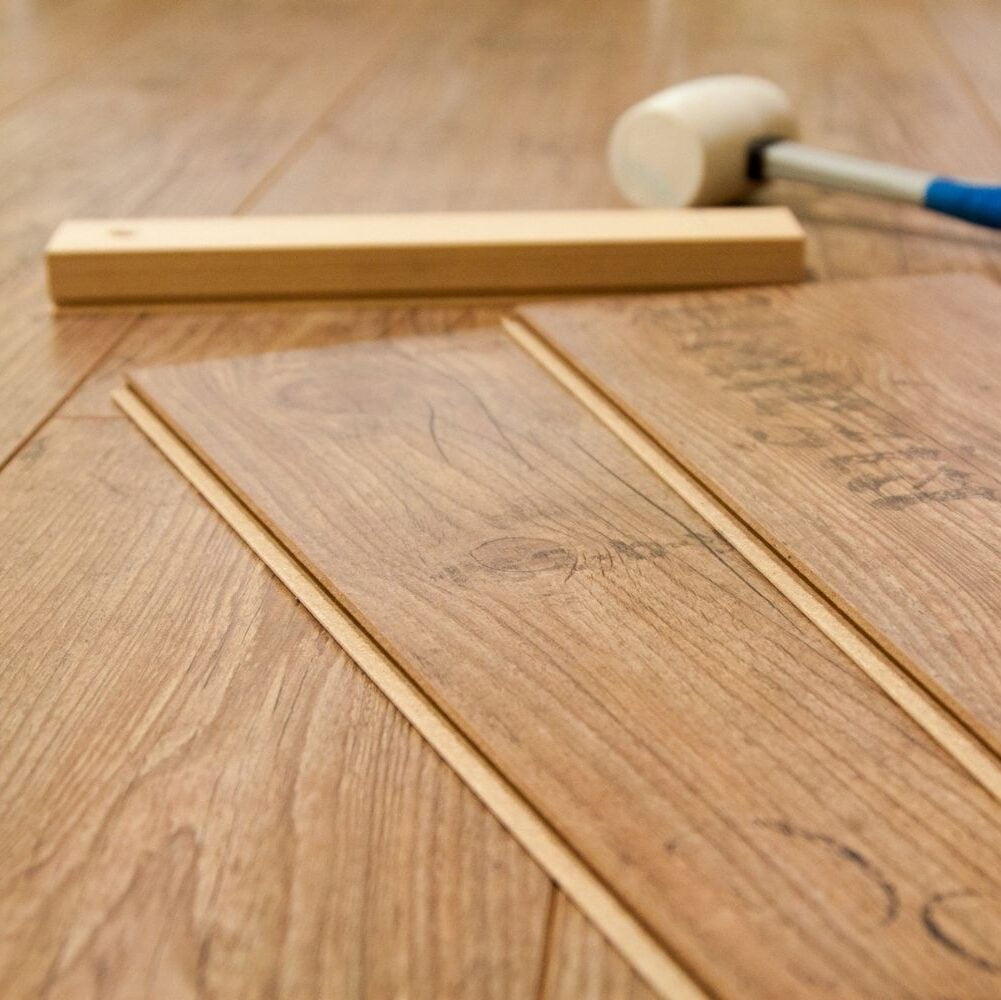 Wood

You can choose laminate wood floor or real hardwood floors.
Tiles

This is a little more expensive due to the intricacies of installation. Materials are very specific as well with design, color and size.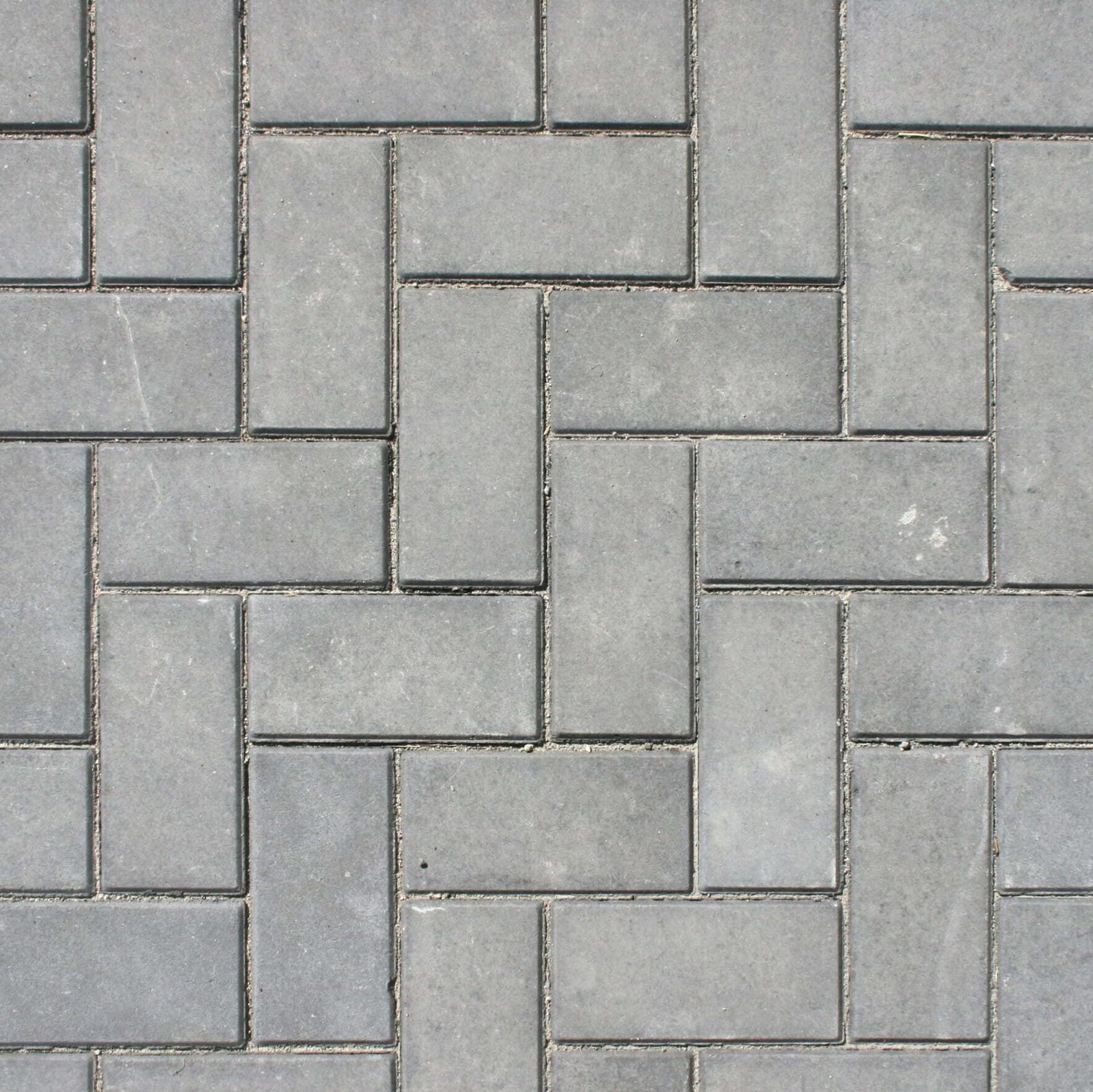 Brick and Stone

These options have enhanced over the years to allow for different colors and shapes. It is an easy option when repairs are needed.
Epoxy

Add an epoxy finish to your floor for a glossy look. It will also give an extra layer of protection.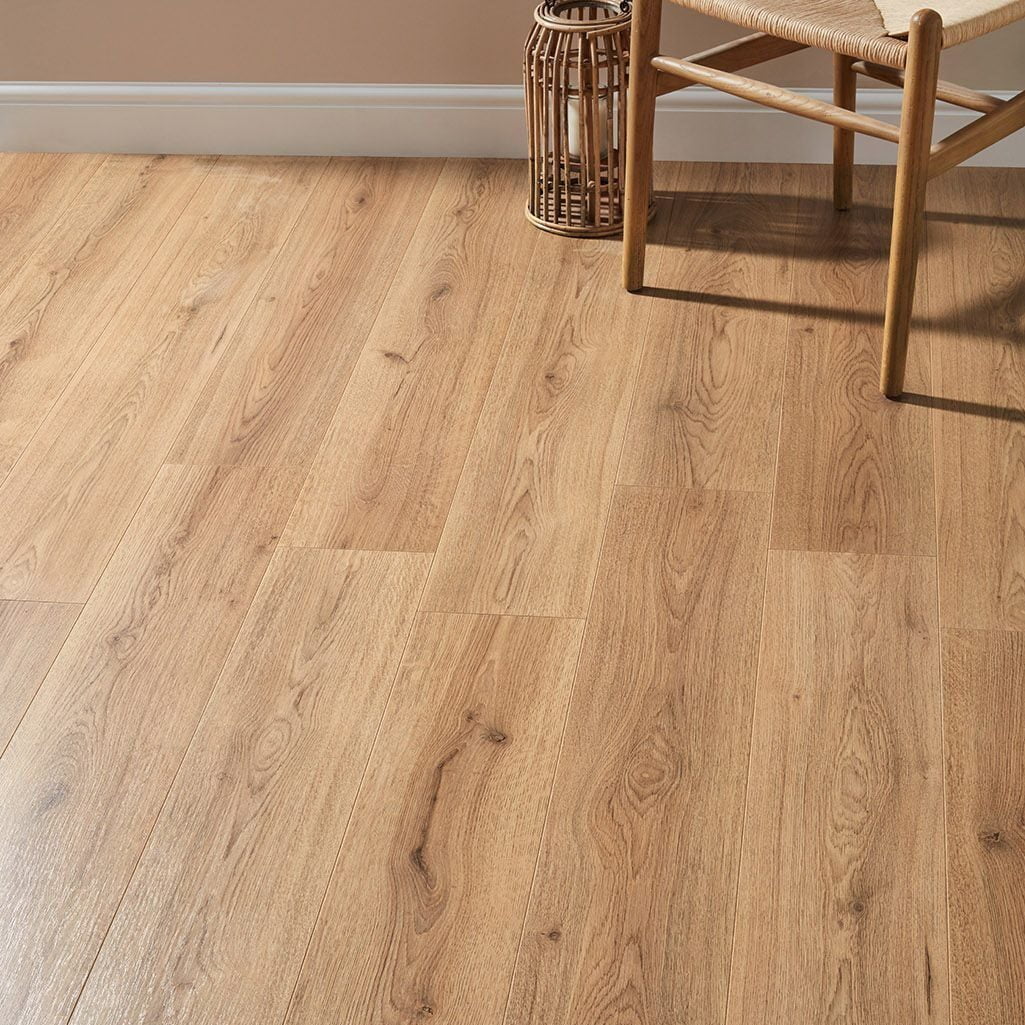 Laminate

This is an inexpensive option with many different styles to choose from. It is easy to clean and install.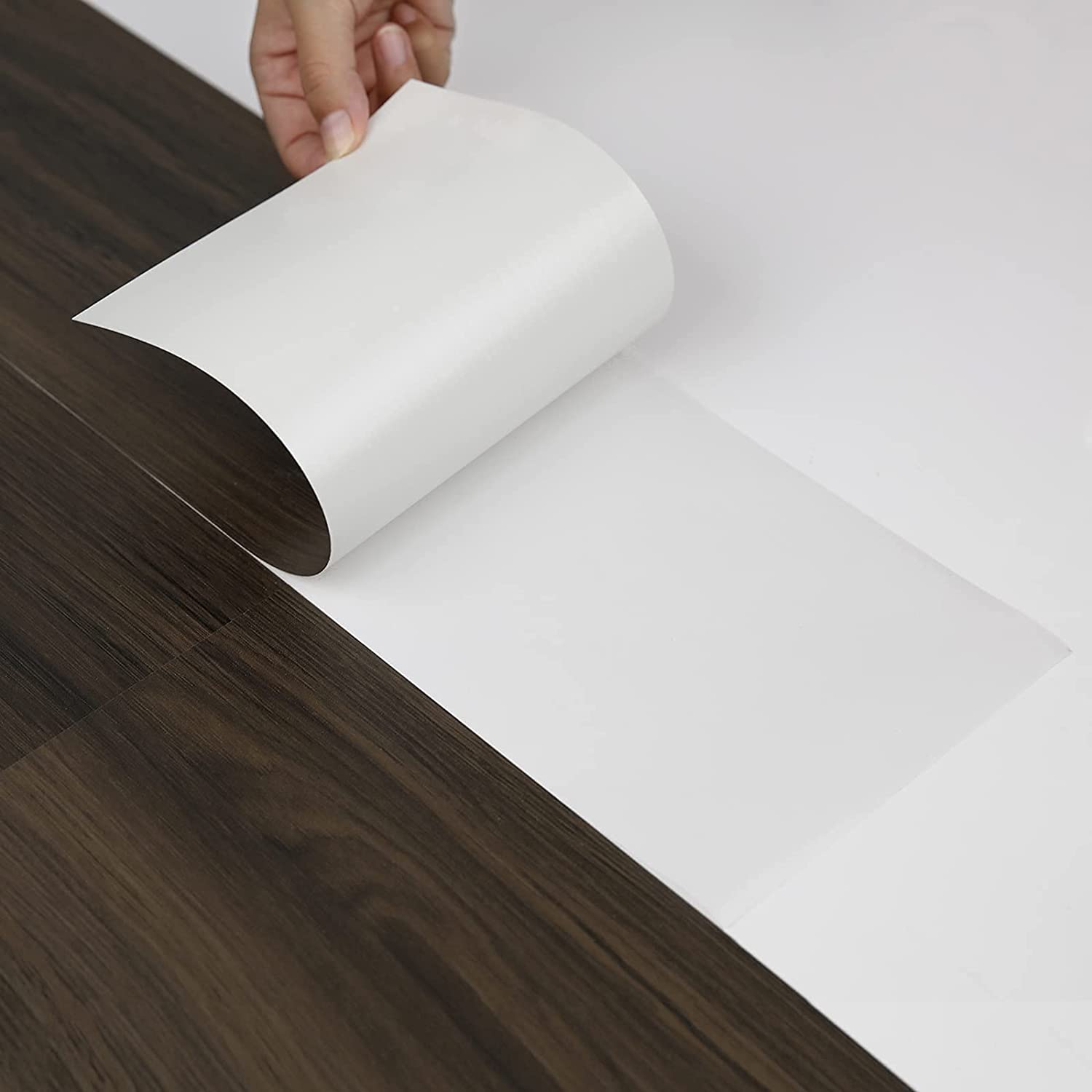 Vinyl

Flooring that can cost less and still provide the hardwood floor look you want.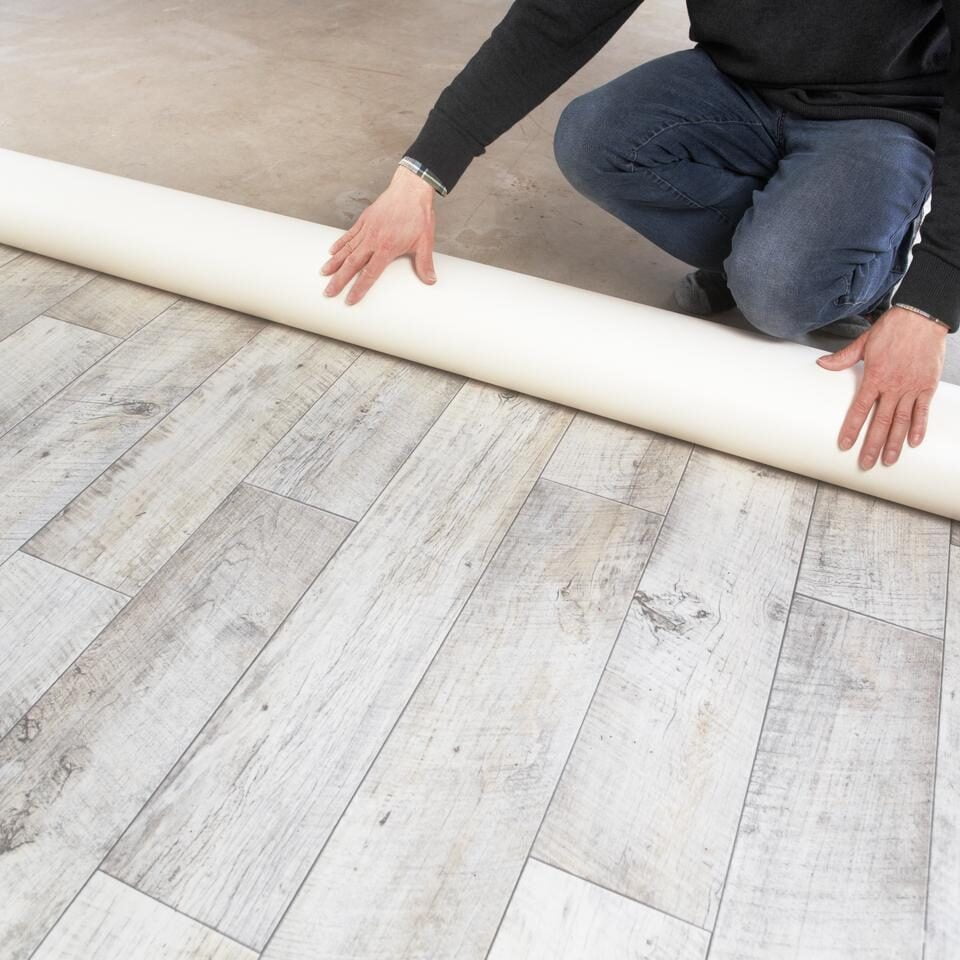 Linoleum

This has been popular in bathrooms and laundry rooms. You can choose different styles such as checkered, wood. There are also designs, such as tile or colors, you can put this in any room.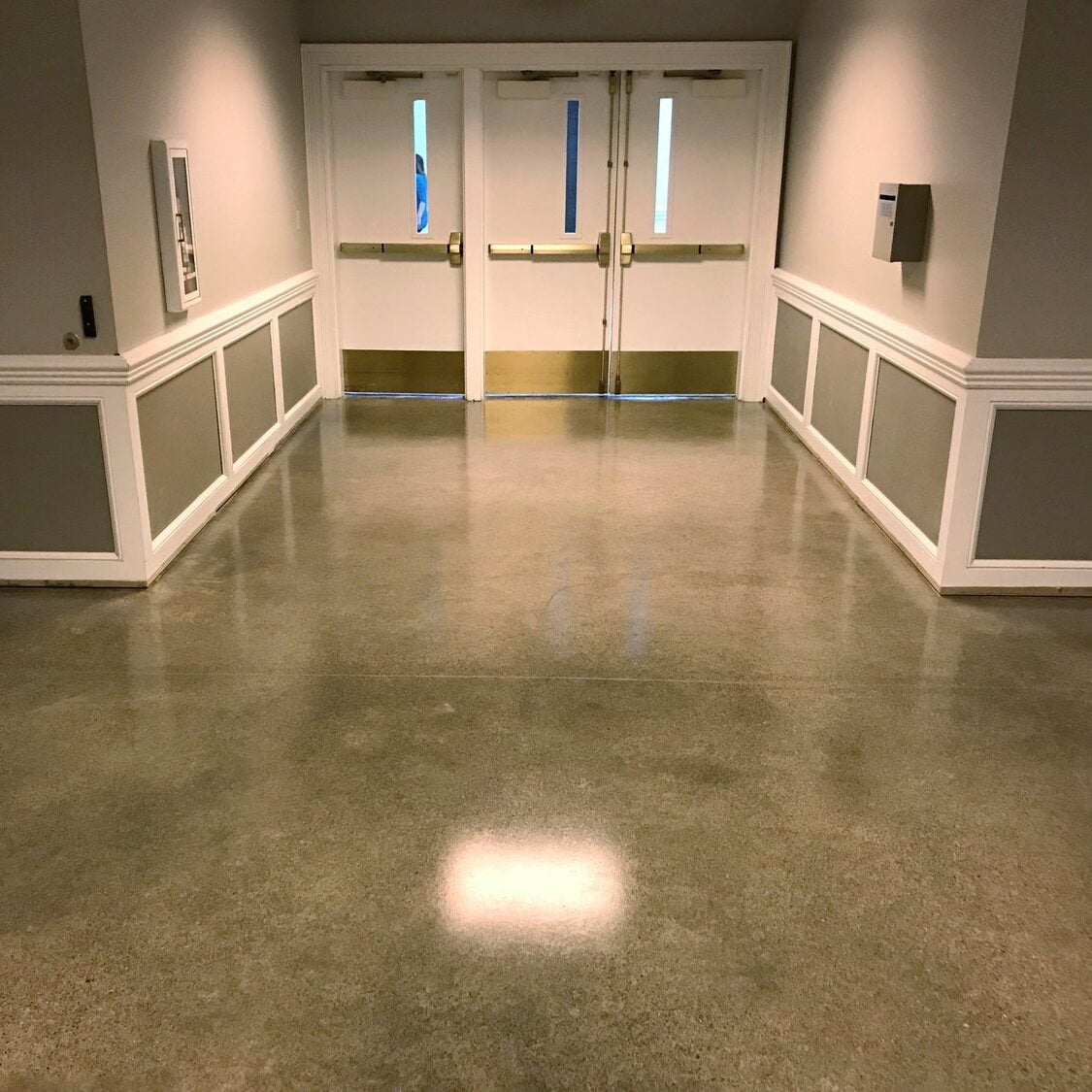 Concrete

This is no longer the harsh and cold looking floor. You can spruce the concrete option with whatever you are envisioning.
FixerJoe has installed over thousands floors across the region. Our customer satisfaction is always priority number one. We will ensure that the completed project meets your expectations. We will calm all concerns and meet every need. Here is a link to view some of our latest projects.
You might want hardwood floor, but the price is too high for you. FixerJoe's team will suggest another option that could give you a hardwood floor. The flooring contractors will walk you through each of the quoted elements. They will provide a variety of options for you to choose from.
Floor Installation costs can vary.
We will find the best floor installation to meet your budget while also giving you the look and feel you are desiring for your space.
Check Out Latest Projects