On average 83% of people gets their best offer through FixerJoe
Feel yourself comfortable and confident at home!​
Average Range: $100-$550
Average
$310
Best offer
$60
High
$650
(Leaky sump pump repair)
Different pumps in your home make handling wastewater easier and cleaner. However, there is another side of the coin. If the pump breaks down, the water will flood your house. But don't worry too much – the flood takes some time.

If you find yourself in this exact situation, instead of panicking, think about how you can solve the problem. The right thing to do lies on the surface – in that case, you should contact specialists for an emergency pump repair.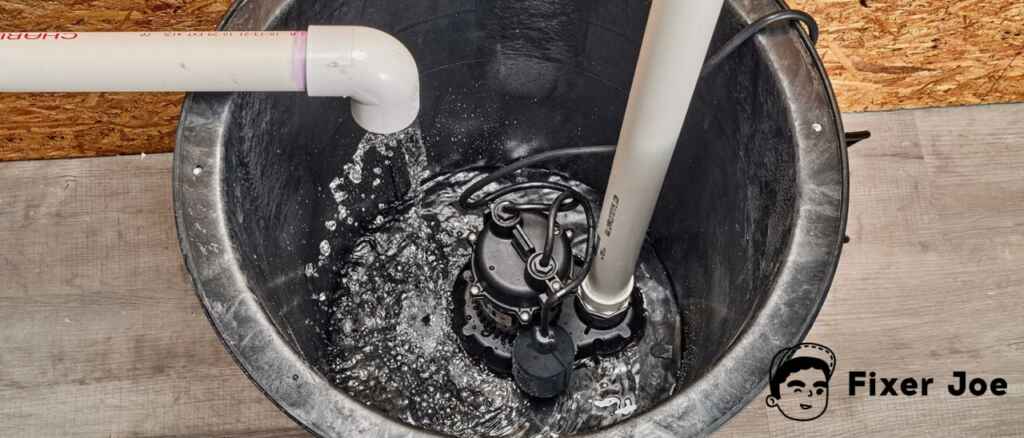 Pumps come in many sizes and shapes depending on the purpose they serve. While sump pumps drain flood, well pumps provide houses with fresh water. Condensate pumps, in their turn, play a role in the functioning of the condensate heating system. Pumps are in charge of many processes related to water in the house, so a pump collapsing may not only be the reason for your inconvenience but also – for water damage. Before the consequences become irreversible, call FixerJoe.
Via FixerJoe, you will find a professional plumbing contractor who can save your house from the flood and bring back the efficiency of your pump.

Plumbing contractors at our company are certified, insured, and licensed. With their skills, experience, and cutting-edge equipment, any pump service will be handled properly and quickly.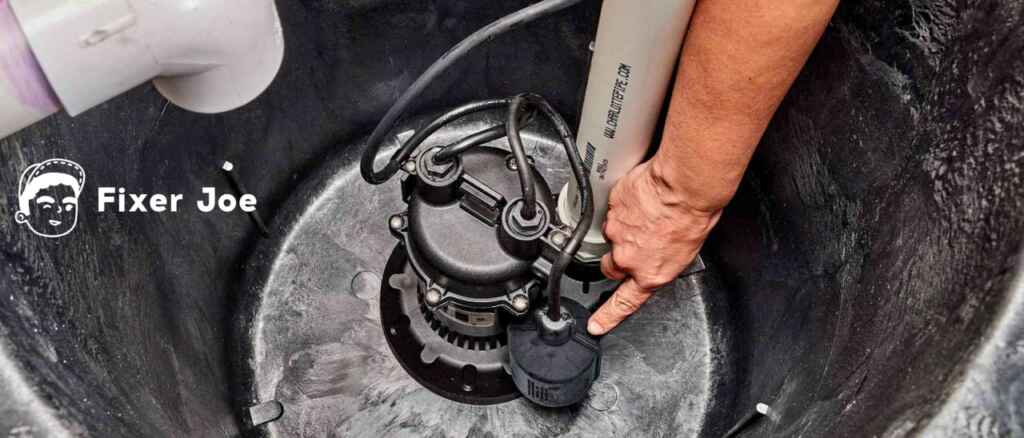 With our help, you can find a professional plumbing contractor at a reasonable price. Plumbers at our company guarantee exceptional service. The team is ready to help you 24 hours a day and seven days a week.
Contact us today to schedule your pump installation, repair, or replacement.
Your well pump has an average lifespan of 10 to 15 years. Unfortunately, it doesn't mean that well pumps don't break. Some breakages are insignificant and can be fixed easily. Others, however, may cause more problems.
There are several signs of well pump failure, such as changes in water pressure, odd noises, and lack of water. If you notice these symptoms, you should have your well pump repaired as soon as possible to prevent it from breaking down completely.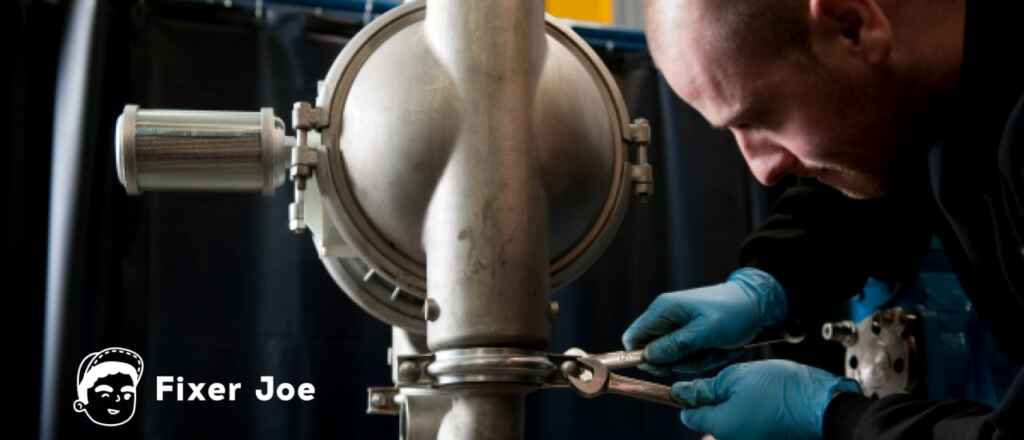 If you are not a plumber, don't try to fix a major problem yourself – that way, you will only put your well-being in danger. Instead, save your time and money and find a professional plumbing contractor to do the job for you.
FixerJoe can help you fix any well pump failure. Regain access to clean water with our plumbers' swift and effective well pump repairs.
Troubleshooting a well pump is tricky, but plumbing contractors at FixerJoe can make this process smooth and painless. Here's what they can do to fix your well pump:
The plumbing contractor of your choice will

inspect the well pump

to locate the problem: the power source, pressure switch, and foot and check valves will be tested thoroughly.

After figuring out the extent of the failure, the plumber will determine whether you need

a well pump repair or replacement

.

You will be provided with a

price estimate

for the repair.

The plumbers will use the best equipment to

fix the problem

. They will replace faulty parts if necessary.

The specialists will then give you

the best tips for well pump maintenance

for a better water delivery system.
Call FixerJoe for even the trickiest well pump repair. Plumbing contractors at our company know how to get your pump to start functioning again.
Homeowners tend to forget about their sump pumps until they need them, and you can't judge these people – the device, while important, is not the most hardworking of them all. However, not maintaining your sump pump is a mistake you shouldn't repeat. If you don't provide proper maintenance to your sump pump, it is more likely to break when you need it the most.
Sump pumps are easy to install, but a sump pump repair can be trickier than you think. You need the best plumber to repair your sump pump efficiently. FixerJoe can provide you with a swift and professional sump pump repair.
Our trained and certified plumbing contractors can bring your sump pump back to life in a blink of an eye. Here are some steps that plumbers will follow to complete the repair:
The plumbing contractor will check the float and clean the sump pit.

The professional will inspect the check valve, clean the impeller, and check the power source.

After the inspection, the expert will tell you the estimated cost of the repair.

The plumber will repair or replace the faulty parts.

Then, the testing of a float sensor and valve will be completed.

The contractor will plug the sump pump so you can use it again.
Call us today for a professional sump pump repair.
When your pump works efficiently, it's easy to forget about maintenance and decide that regular servicing takes too much time and effort. But, in fact, this is an illusion because dealing with a broken pump is much more exhausting, time-consuming, and expensive. Also, frequent maintenance is crucial for the lifespan of your pump. Here are some tips that will keep your pump running for years:
Determine the frequency



Implement and follow a regular maintenance schedule.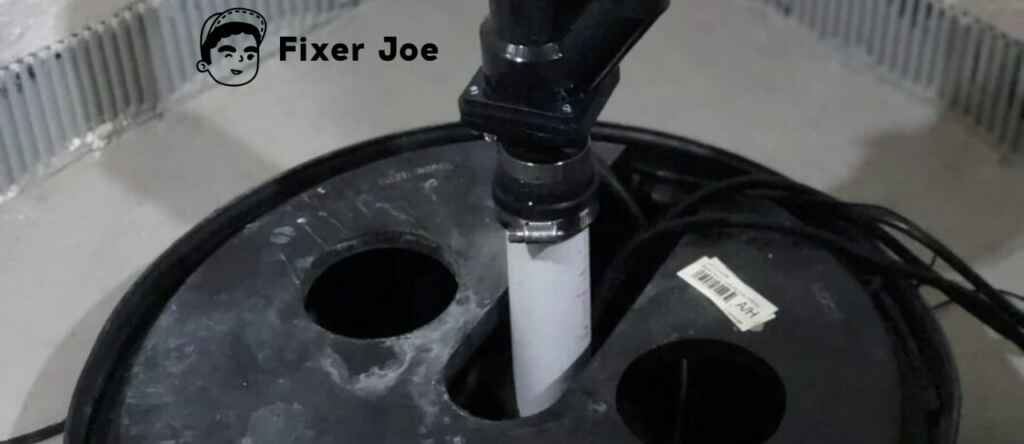 Observe the system



Observe your pump while it is running. Check it for leaks and unusual noises or smells from time to time.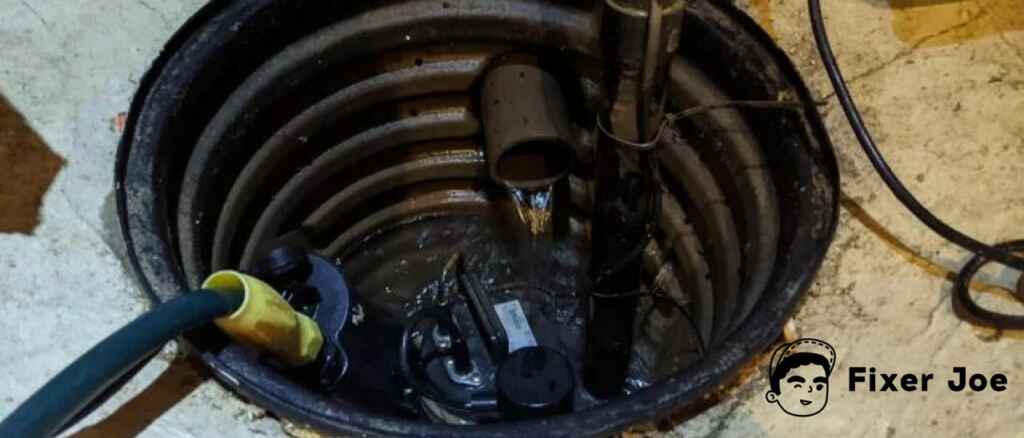 Proper shut-down



Make sure the pump is shut down properly before performing maintenance.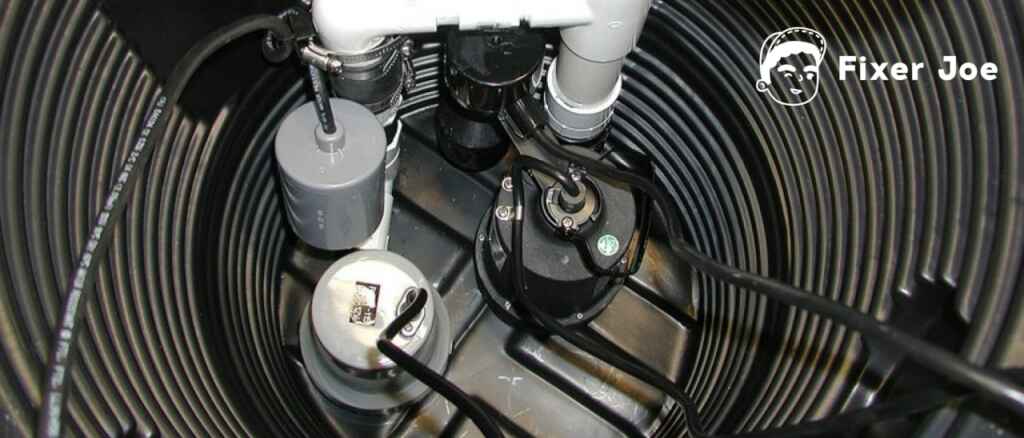 Thorough inspection



Inspect the mounting points, mechanical seal, packing, pump flanges, couplings, and filters.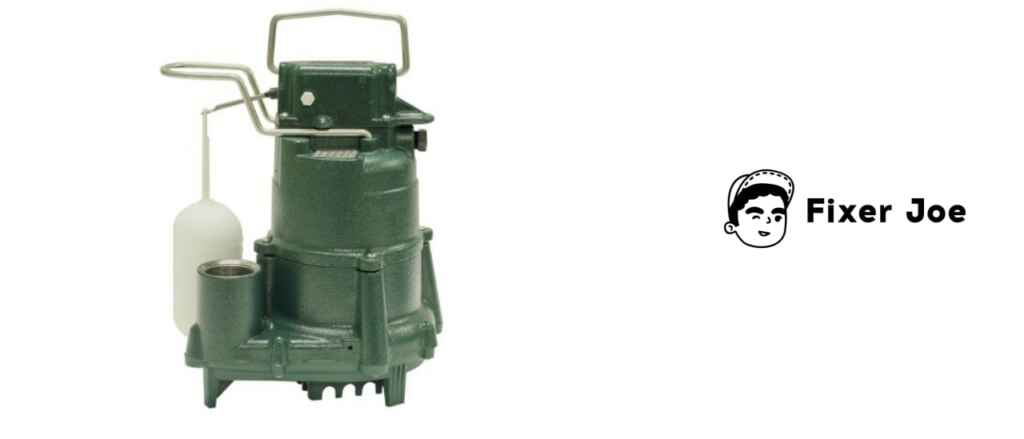 Lubrication



Lubricate the motor and pump bearing following the manufacturers' guidelines. Be careful not to apply too much.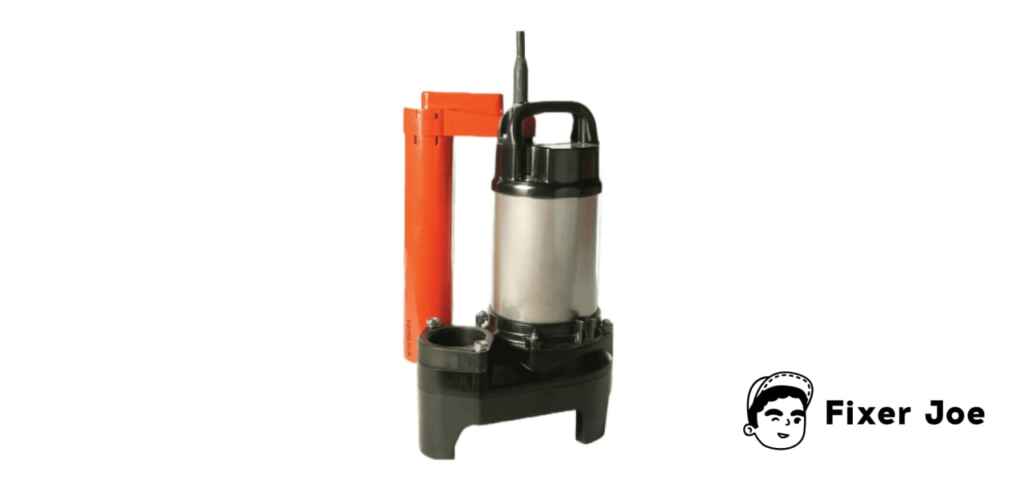 Replace damaged hoses and seals



Replace hoses and seals immediately if they show signs of wear or damage.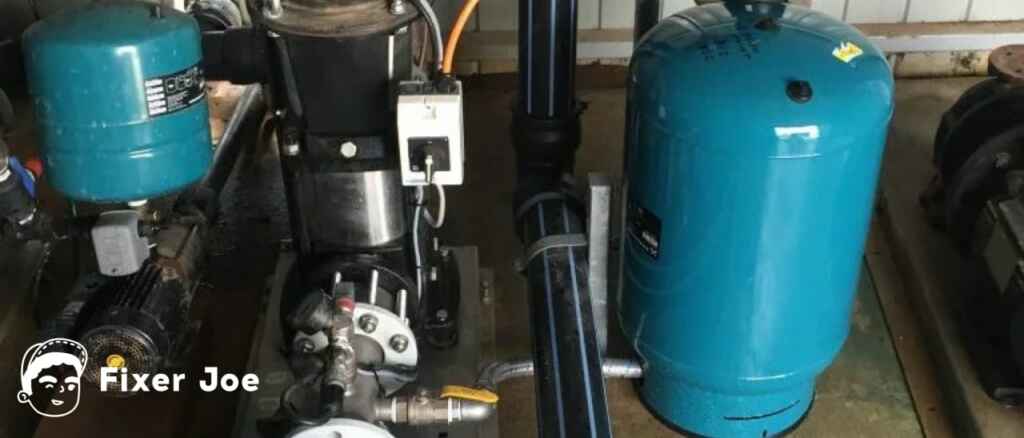 Cover the pump



Cover your pump if you haven't done it yet. A cover will protect your well pump from harsh weather and your home – from the moisture and smells produced by the sump pump.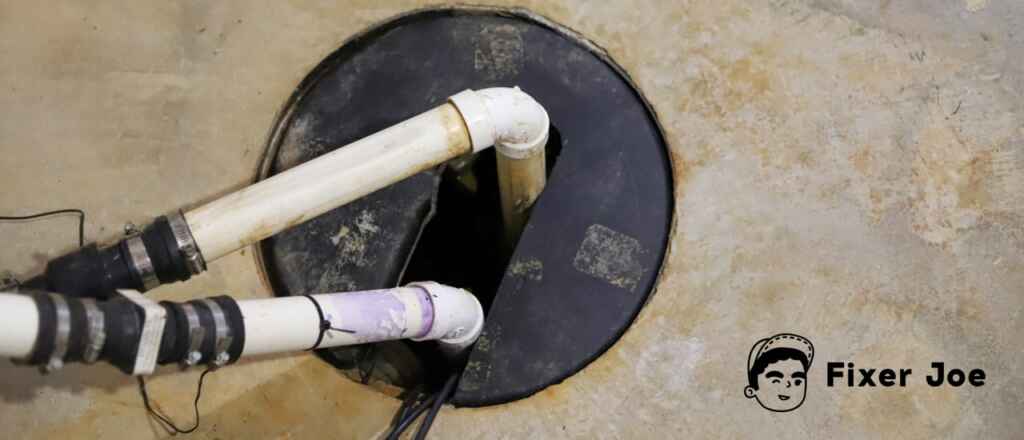 If you don't want to do your pump maintenance yourself, contact FixerJoe. Our company will help you with the regular servicing.
Cost to repair and maintain a sump pump
The average cost of repairing a sump pump is $519. The total cost ranges from $110 to over $1,000, depending on the extent of the damage, the urgency of the repair, the type and age of the system you have, accessibility, the price for new parts, and the labor costs in your area.
Pump repair cost depends on:
Extent of the damage
The type
The age of the system
While the price for a pedestal sump pump repair varies from $100 to $480, the cost of a submersible sump pump repair is $600 on average.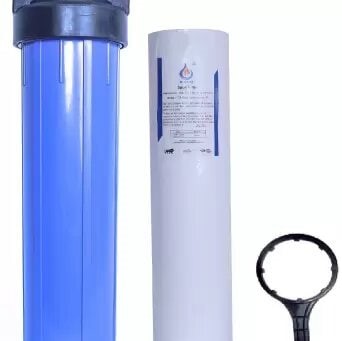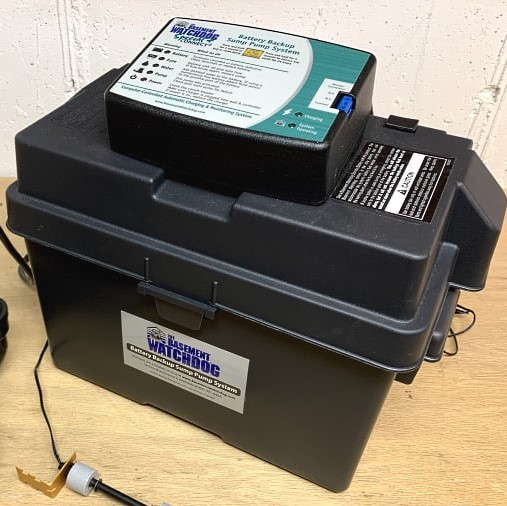 Plumbers typically charge $45 to $150 per hour. Emergency repairs are more expensive – they will cost you around $100 more than regular ones.

The price for a check valve ranges between $10 and $30, and the cost of the sediment filter is about the same. The float switch is more costly – the average price for it is $30.

Expect to pay $15 to $20 for a discharge hose kit and $100 to $250 for a sump pump battery. Annual sump pump maintenance costs between $150 and $250, depending on the area.
Cost to repair and maintain a well pump
The average price to repair a well pump ranges from $350 to $1,500.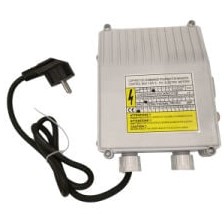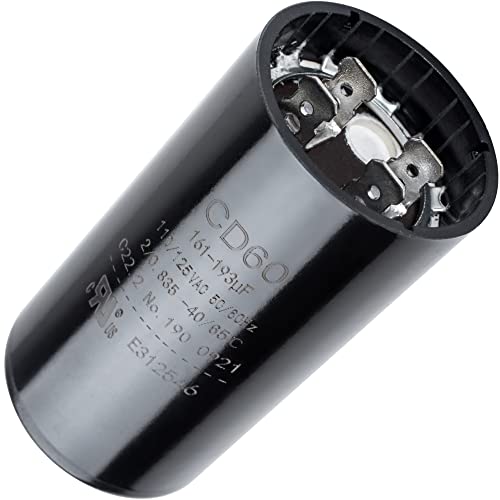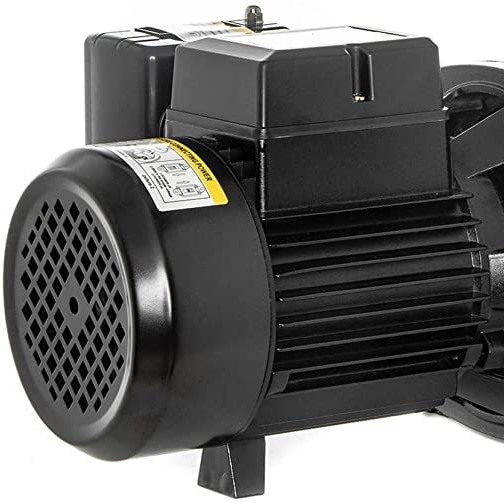 While this may seem like a considerable price difference for the repair, it is based on factors such as well pump parts prices and labor costs in your area. Expect to pay $150 to $500 for a well ejector repair.

The price for repairing a control box or shallow well jet pumps varies between $200 and $500. Most homeowners spend $600 to repair deep well jet pumps.

Repairing a pitless adapter costs $150 to $450, while a motor start capacitor repair is $125 on average. The price for a pressure switch repair ranges from $120 to $175, and the cost of a pump sleeve repair is $275.
A foot valve repair usually costs $150 to $300. The price for repairing a pressure gauge is $138 on average. Plumbers typically charge $50 per hour in addition to a flat fee of $100 to $150. If you need an emergency well pump repair over the weekend or during off hours, double the original quote for labor. The annual maintenance will cost you $100 to $150.