On average 83% of people gets their best offer through FixerJoe
Feel yourself comfortable and confident at home!​
Average Range: $2,300-$10,500
Average
$6,700
Best offer
$1,400
High
$15,000
(High-efficiency boiler installation for a 1,500 sq.ft. home)

During the chilly winter months, walking around the concrete, wood, tile, laminate, and vinyl flooring of your home can quickly leave your toes numb from cold. A warm carpet can help, but a properly functioning boiler or radiator will ensure that your toes (and the rest of you) remain comfortable on a cold winter day.
The help of an expert in boiler installation and service will make your winter warmer and your toes much happier. Our boiler service providers ensure that you receive only the best heating system. Whether you are in a residential or commercial area, you need the best boiler installation and service to keep your property cozy and warm all winter long.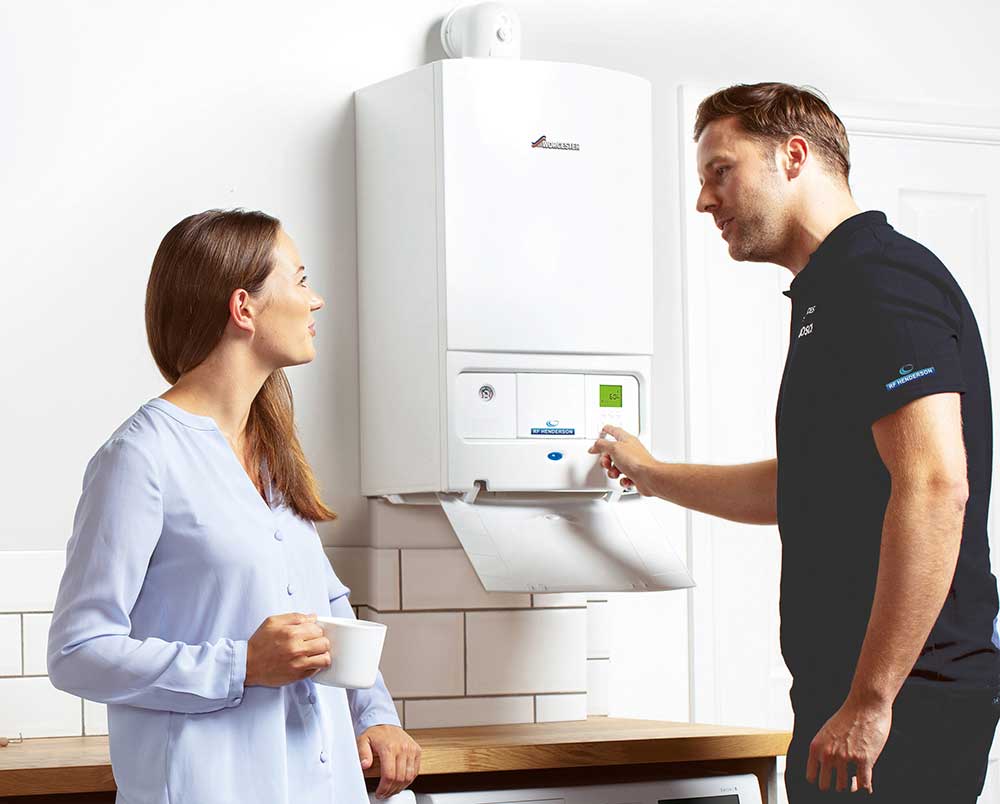 There are some important points to remember when you want to have air conditioning installation completed in your home or business. Certainly, your AC contractor knows what to do the moment they enter your room. However, these are some things that are helpful to know and prepare for when scheduling the air conditioning repair service for your air conditioning installation.
If you're running an old outdated system, an updated boiler replacement can be a great investment. When functioning properly, a hydronic or electric baseboard boiler helps to keep your costs down. The use of solar powered systems can also help reduce costs significantly.
Here are a few things you need to know before you consider a new boiler installation.
A steam boiler is very effective in multi-story buildings. There are two types of steam boilers: one pipe or two pipe systems.
A one pipe boiler system boils water from the basement, which then becomes steam. The steam will use metal (aluminum, stainless steel, or even cast iron) to transfer its heat to the radiators in each room. The resulting radiant heat keeps your room warm. When it cools, it turns back into the water again. And the process will start all over again.
A two-pipe steam system is similar to the one pipe system. However, the difference is that the condensation in the two pipes is drained away and doesn't cycle back like the one-pipe boiler.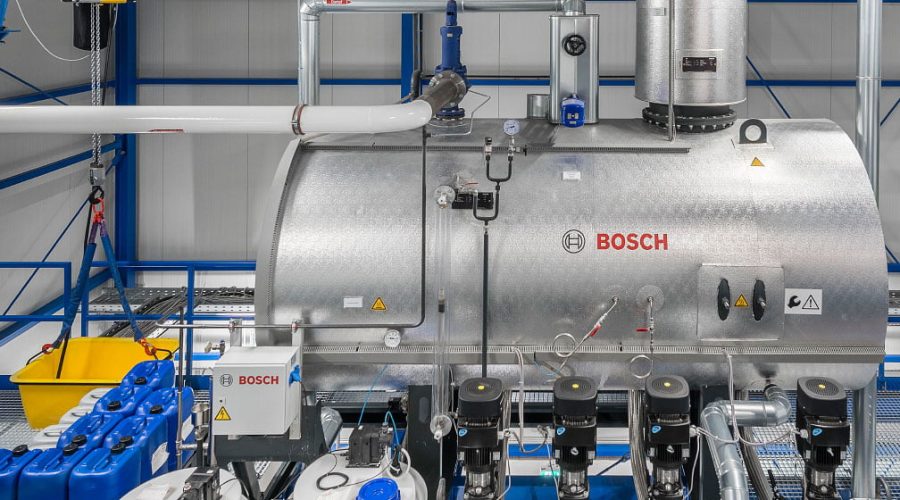 Hydronic (hot water) boiler
Hydronic boilers or radiators come in various shapes, sizes, and configurations.
The most common is the standard radiator that is wall or floor mounted. These are mostly used in a lower-temperature area where higher heating is required. It works with gas or oil-fired burners to transfer heat using high pressured water.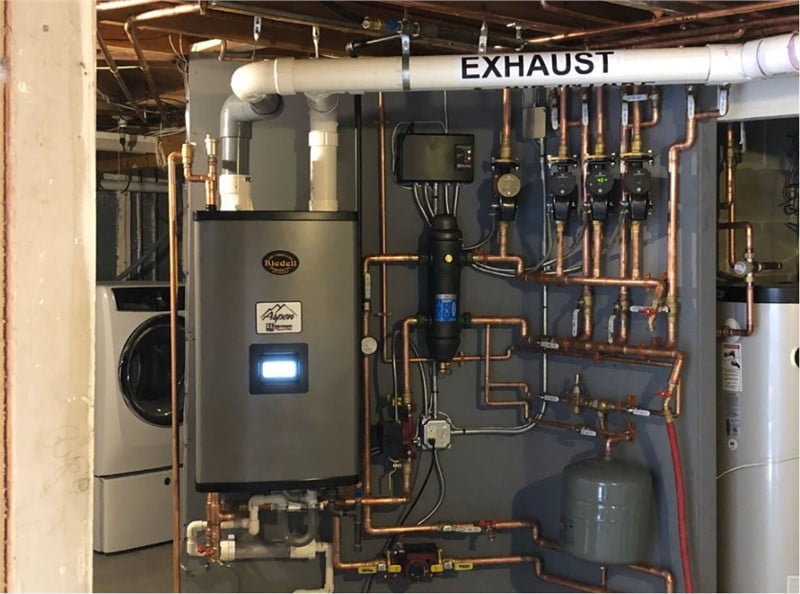 No matter which type, boiler heating systems require routine maintenance and inspection to maximize their efficiency and longevity. Fixerjoe is a leading choice for boiler replacement, repair, or installation. Locate and hire the best boiler service contractors today at right here at Fixerjoe.
A broken AC system can be a terrible experience. You want to keep your family and guests comfortable. There are many common causes of breakdown and need for AC service.
Visual inspection


Your contractor from Fixerjoe will first verify that the boiler still meets standard requirements. This includes ensuring that the flame in your boiler is in working condition.

Remove boiler casing


Your contractor will remove the casing to check your heat exchanger, burner, and injector for proper functioning.

Gas pressure check


Your contractor will check if your boiler is operating at the correct pressure.

Get the boiler fired up


Your contractor will operate the system to pinpoint the problem.

Repair


Your fixerjoe contractor will then begin any necessary boiler repair or replacement steps to get you back in service.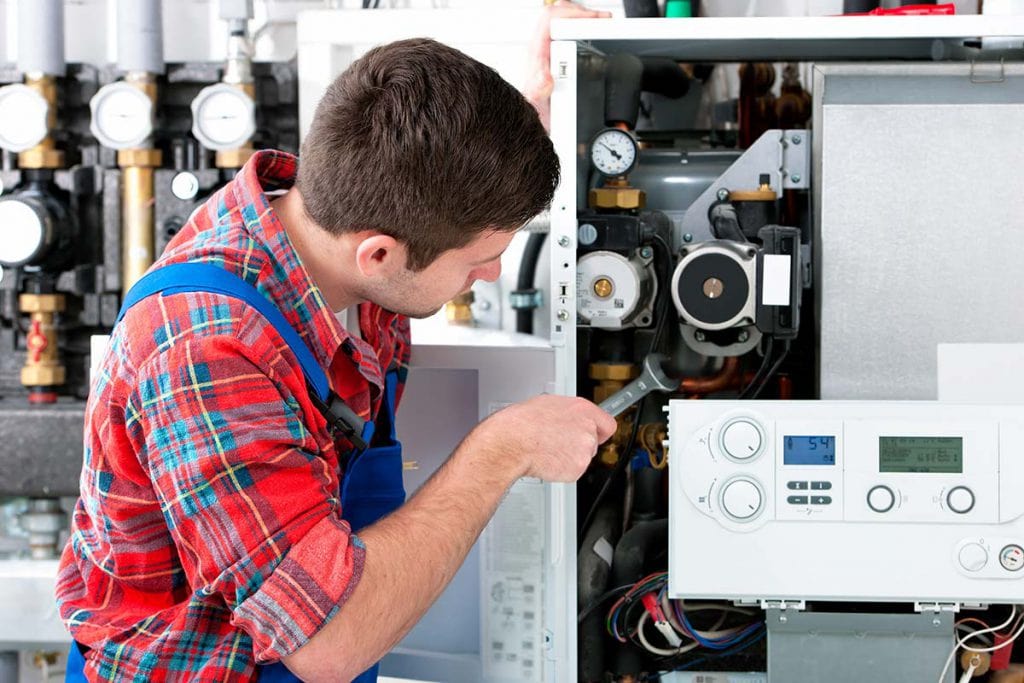 Our fixerjoe contractors have helped over 14,350 satisfied customers with their boiler service needs across the nation. Here are a few samples of our boiler installation and boiler replacement work.
If you need radiator or boiler service or new boiler installation, call Fixerjoe. Our team is always happy to help keep you cozy and warm.
Last Projects For Air Conditioning