Feel yourself comfortable and confident at home!​
Average Range: $3,600-$9,500
Low
$2,700
Average Cost
$6,100
High
$11,000
(12 white wooden kitchen cabinets installation)
When you need a new set of cabinets for your kitchen, leave the installation to experts. A DIY cabinet project may cost you less upfront. However, unexpected damages to your property or adjustments from wrong measurements can be more expensive later.
Our team at Fixerjoe is thrilled every time we hear about a new cabinet installation project. Our trained and insured cabinet contractor will save you from any headaches. With our expertise on your team, we can help you:
Install and repair your cabinets within 2 to 3 days.
Avoid cutting mistakes or improper measurement of your cabinets.

Whether you would like a custom wall, island bar, or base cabinet, Fixerjoe can install them. Our cabinet installation team is knowledgeable and experienced. We install all cabinets properly, even in the trickiest corner areas. Struggling with the right designs? We'll also help you decide on the type of cabinet.
We'll consider what is best for your lifestyle, budget, and interior.
Here are the steps that we follow to complete the cabinet installation for you:
Our cabinet contractor will visit your home and provide a free price estimate.
We obtain the measurements for your big or small cabinet and mark the locations.
The contractor will then properly set the ledger boards for your wall cabinets.
Cabinets are then Installed starting from a corner wall before the adjacent cabinets.
Last, doors and applicable drawers are attached to the installed cabinets.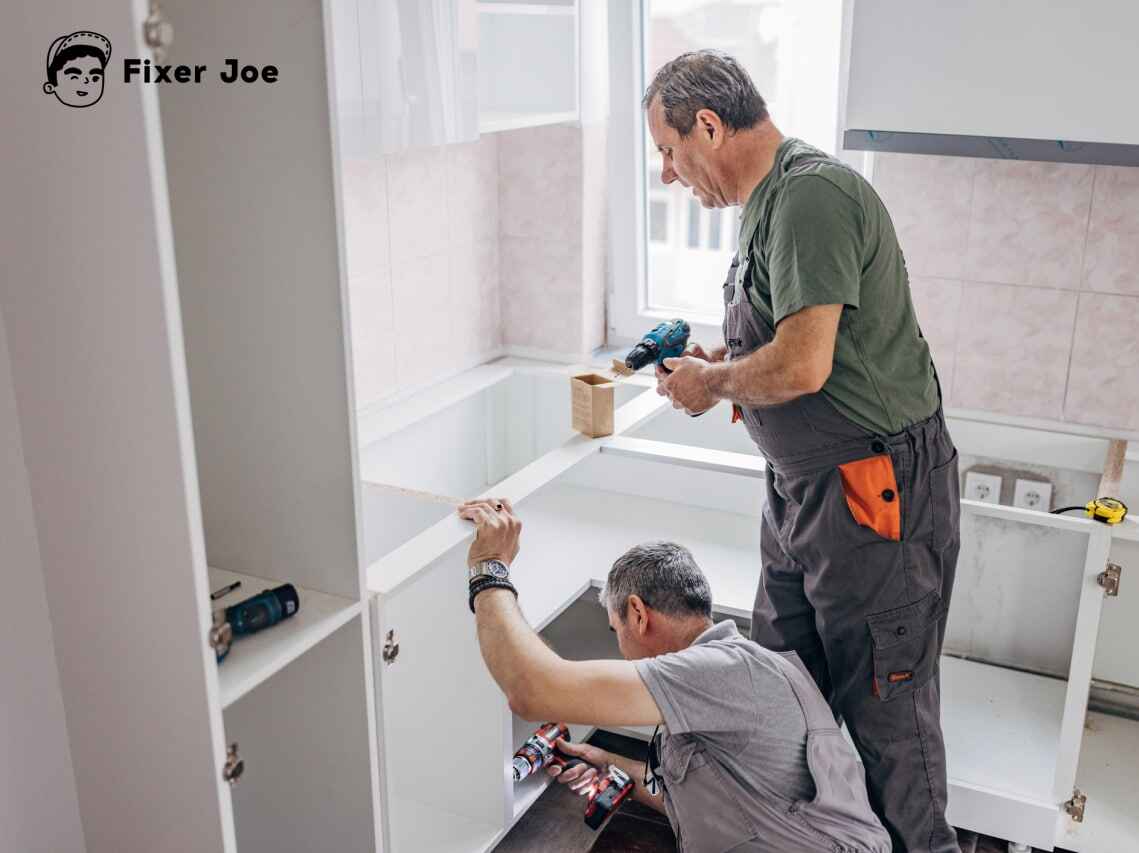 You can use a simple tool like screws or knives for many minor home cabinet repairs. More extensive repairs require the right materials, knowledge, and time. Water damages for cabinets can be quite difficult to fix.
Wet cabinets can also spread water damage to other areas like floors and wooden furniture. Those dark and damp spaces can also quickly become home to mold growth and mildew. You need an immediate response team for your waterlogged cabinets to avoid more expensive replacement costs.
Now is the time to call a reliable expert in cabinet repair. Fixerjoe can help make your cabinets like new again. Our cabinet contractor will work to restore the look and functionality of your cabinets. We will restore your water-damaged cabinet or those with crooked cabinet doors or broken pieces.
Our team will come fully equipped to your home. We will inspect your cabinets thoroughly and restore them better than you remember them. No leaks or faults miss our meticulous eye for cabinet damage. We will ensure that we get everything with our cabinet repair service.
Call us today to schedule your professional cabinet repair.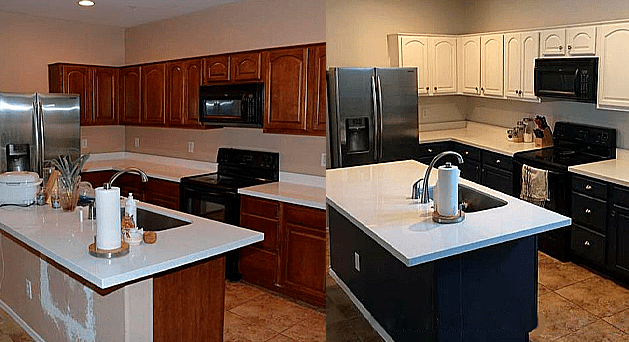 Finally, you are starting the remodeling project for your house. You can barely contain your excitement about your plans to increase the look of your home. You want the whole renovation and remodeling process to be as streamlined as possible.
At the same time, you are also overwhelmed about the new cabinet work for your kitchen. You are thinking about all the great designs and colors available for your storage cabinets. The varieties seem endless with black, dark blue, white, gray modern cabinets and so much more.
You want everything to be perfect, just like you have envisioned it. You picture a new base cabinet installation for an improved kitchen island in your home. You know that beautiful cabinets will add value to the heart of your home—the kitchen.
So, you have searched the web for the best cabinet contractor in the region. As your best source for cabinet contractors, Fixerjoe is ready to help. We are a team of professional, skilled, and experienced cabinet contractors. We can help bring your vision for your kitchen to life. Before we begin our repair, let's understand the process. We strive to provide you with complete transparency and clarity about what we do.
As professionals, our mission is to provide quality cabinet installation and cabinet repair service to our customers. Our exceptional communication and creativity also ensure that your cabinets are created to meet your expectations.
Call us today for a free estimate for your cabinet installation cost.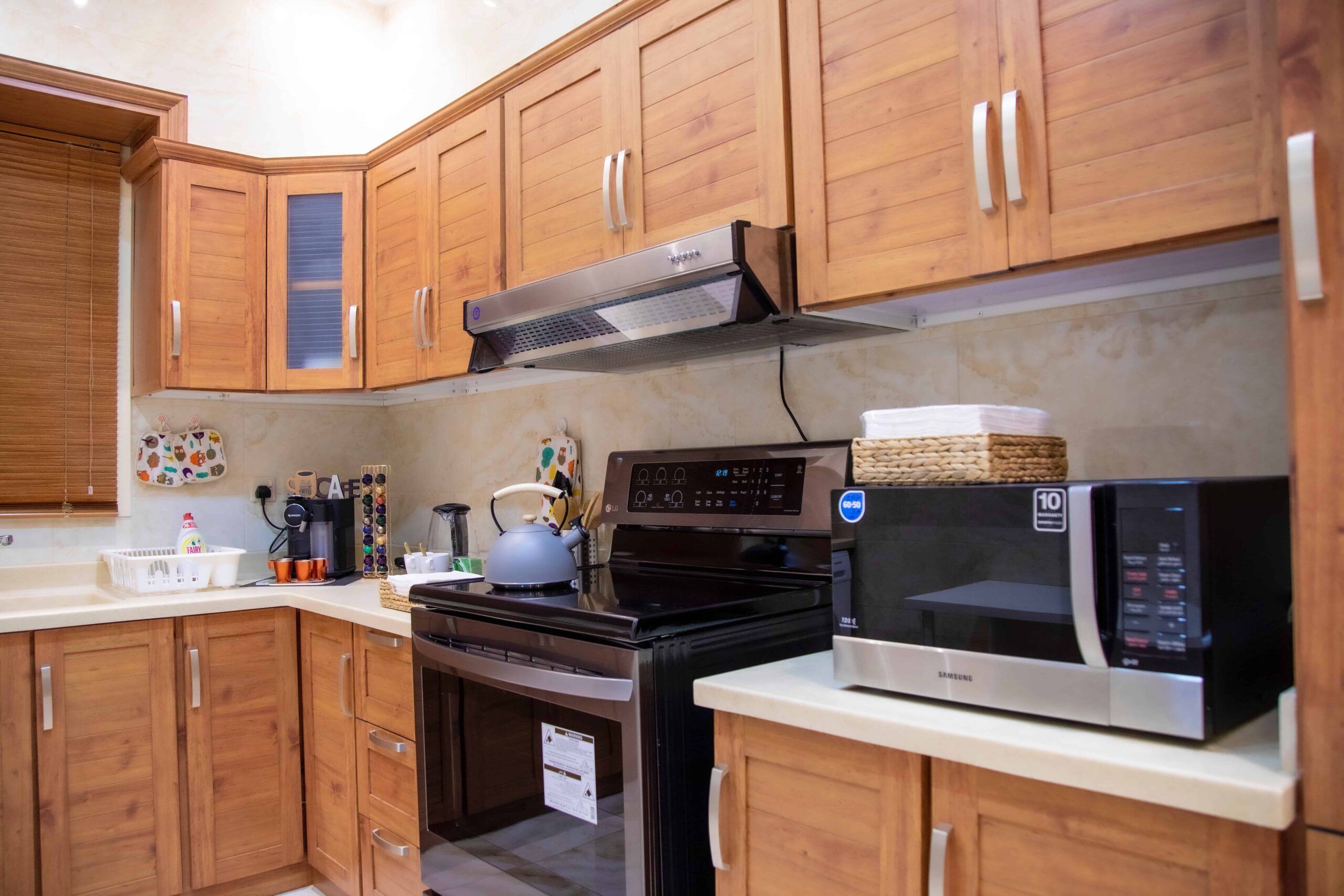 Storage space is important for every home. Kitchen and bath cabinets can be one of the most cost-effective investments in your home. But you must first decide what cabinet type you want to invest in. You can talk with your cabinet contractor for helpful insights and suggestions. Then, you will have clarity for budgeting for your cabinet installation cost.
On average, homeowners spend $3000 to $8000 for cabinet installation cost with basic materials. While high-end materials with fancy trims can cost up to $18,000. Keep in mind, a custom cabinet can be more expensive than a semi-custom or stock cabinet. Furthermore, full oak cabinet prices are much different from semi-custom with glass inserts.
For cabinet repairs, the national average cost is $300. Repair options for cabinets like repainting, refinishing, or refacing can significantly enhance your cabinet look. Repair cost is much cheaper than initial installation.
This is why, when people choose cabinet repair, they are willing to spend a reasonable amount. Typically, a cabinet contractor may charge you between $130 to $460 for cabinet repair.
Do you need a specific quote for your cabinet installation cost or repair? Call Fixerjoe today and our cabinet contractor will be happy to assist you.
Your home renovation process can be both exciting and overwhelming, especially for the kitchen area. The tricky task of cabinet installation and cabinet repair should not be compromised. The DIY process is tempting and looks practical. However, you can typically save more by hiring professionals to do it right the first time.
Your home cabinets should be a safe place to freely store your belongings. But they should be installed or repaired by the hands of experts to maximize that benefit. See some of our previous quality cabinet installation and cabinet repair projects.
Hire our exceptional cabinet contractors at an affordable price. Call us today to get started.
Check Out Our Latest Projects