On average 83% of people gets their best offer through FixerJoe
Feel yourself comfortable and confident at home!​
Average Range: $3,600-$9,500
Average
$6,100
Best offer
$2,700
High
$11,000
(12 white wooden kitchen cabinets installation)
Average Range: $260-$500
Average
$350
Best deal!
$10
High
$970
(12 white wooden kitchen cabinets repair)
When you need a new set of cabinets for your kitchen, leave the installation to experts. A DIY cabinet project may cost you less upfront. However, unexpected damages to your property or adjustments from wrong measurements can be more expensive later.
The professionals at FixerJoe are thrilled every time they hear about a new cabinet installation project. A trained and insured cabinet installer will save you from any headaches. With our expertise on your team, we can help you:
Install and repair your cabinets within 2 to 3 days.
Avoid cutting mistakes or improper measurement of your cabinets.

Whether you would like a custom wall, island bar, or base cabinet, you will find a handyman at FixerJoe, who can install them. The cabinet installation teams that can be contacted via FixerJoe are knowledgeable and experienced. The professionals would install all cabinets properly, even in the trickiest corner areas. Struggling with the right designs? The experts will also help you decide on the type of cabinet.
They'll consider what is best for your lifestyle, budget, and interior. Here are the steps that our cabinet contractors follow to complete the cabinet installation for you:
Our cabinet contractor will visit your home and provide a free price estimate.

A skilled team will obtain the measurements for your big or small cabinet, then mark the location of it and other appliances on the wall. A team member will mark the stud locations.

You will have the wall studs installed.

An installer will then properly set the ledger boards for your wall cabinets.

A handyman will drive the screws through the back of the cabinet into the wall studs.

Cabinets then will be installed starting from a corner wall before the adjacent cabinets.

After securing the first cabinet, a professional will use C-clamps to attach the next cabinet to it. A skilled installer will make sure that the second cabinet is level with the first.

A trained handyman will drill a hole in the face frame and attach the second cabinet to the first with a screw.

After attaching all cabinets, an insured installer will tighten the mounting screws and seat them against the back.

You will have your cabinet doors installed.

Our cabinet contractor will loosen the screws holding the drawer glides, adjust the drawer vertically to align, and tighten the screws.

A hole will be drilled through the second hole below the drawer glide. A screw will be driven to secure the drawer.

The professionals will examine the drawers and doors from the front to check alignment.

The area will be cleaned up.
You can use a simple tool like a screwdriver or a knife for many minor home cabinet repairs. It is easy to fix slightly broken kitchen cabinets yourself. For example, a cabinet door repair may be as simple as tightening a loose screw to attach the hinge more securely.

However, more extensive repairs require the right materials, equipment, as well as experience and time. Water damage to cabinets can be quite difficult to fix.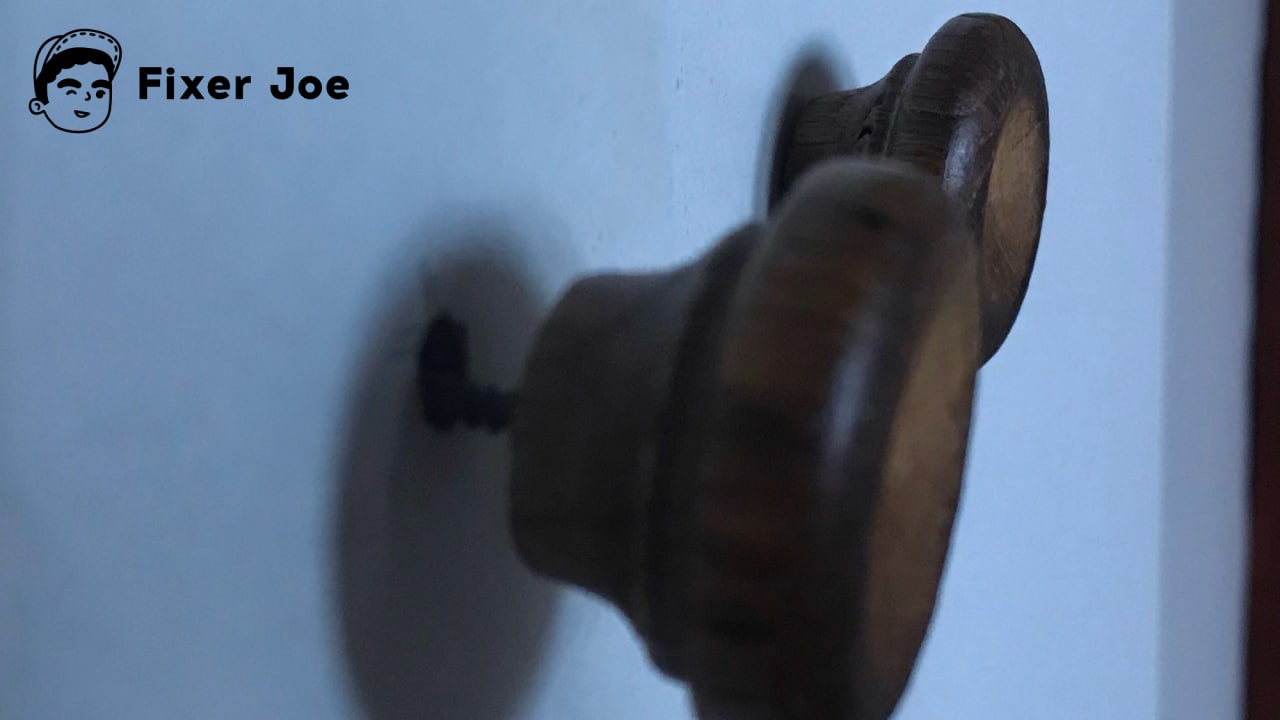 Wet cabinets can also spread water damage to other areas like floors and wooden furniture.

Those dark and damp spaces can quickly become home to mold growth and mildew.

You need an immediate response team for your waterlogged cabinets to avoid more expensive replacement costs.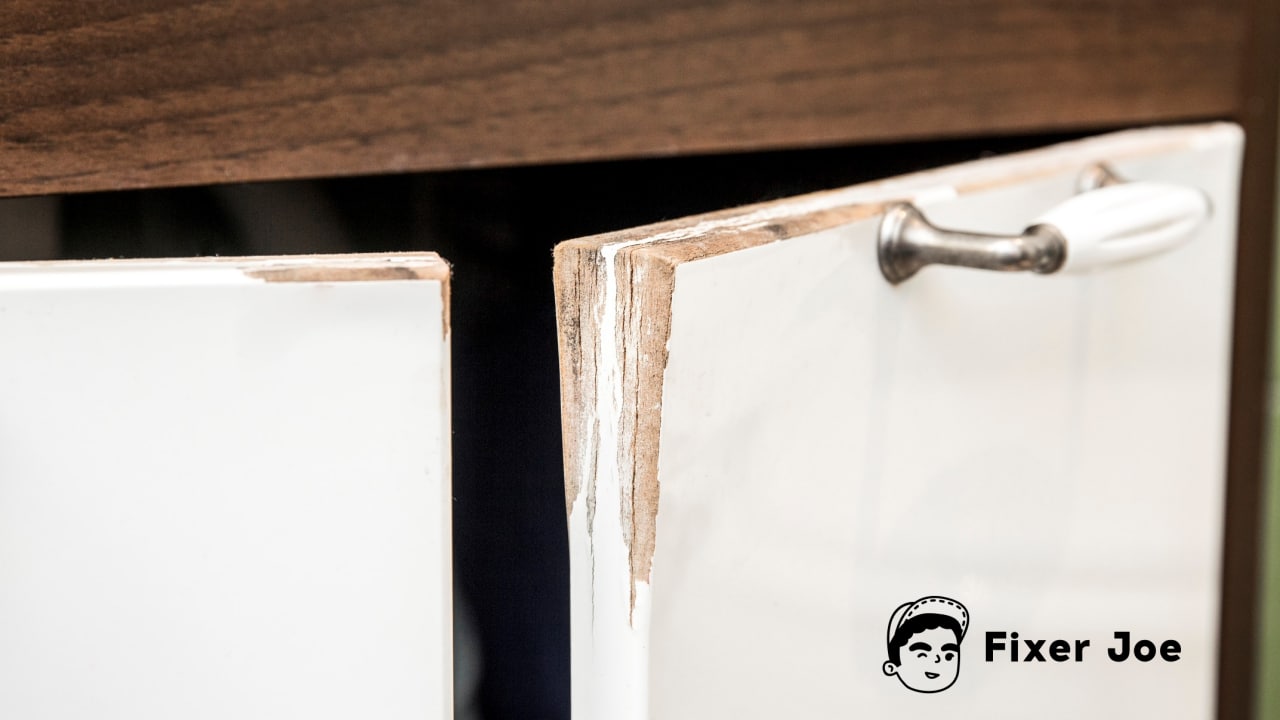 Now is the time to call a reliable expert in cabinet repair. FixerJoe can help make your cabinets like new again.

Our cabinet contractor will work to restore the look and functionality of your cabinets.

A professional will repair your water-damaged cabinet or those with crooked cabinet doors or broken pieces.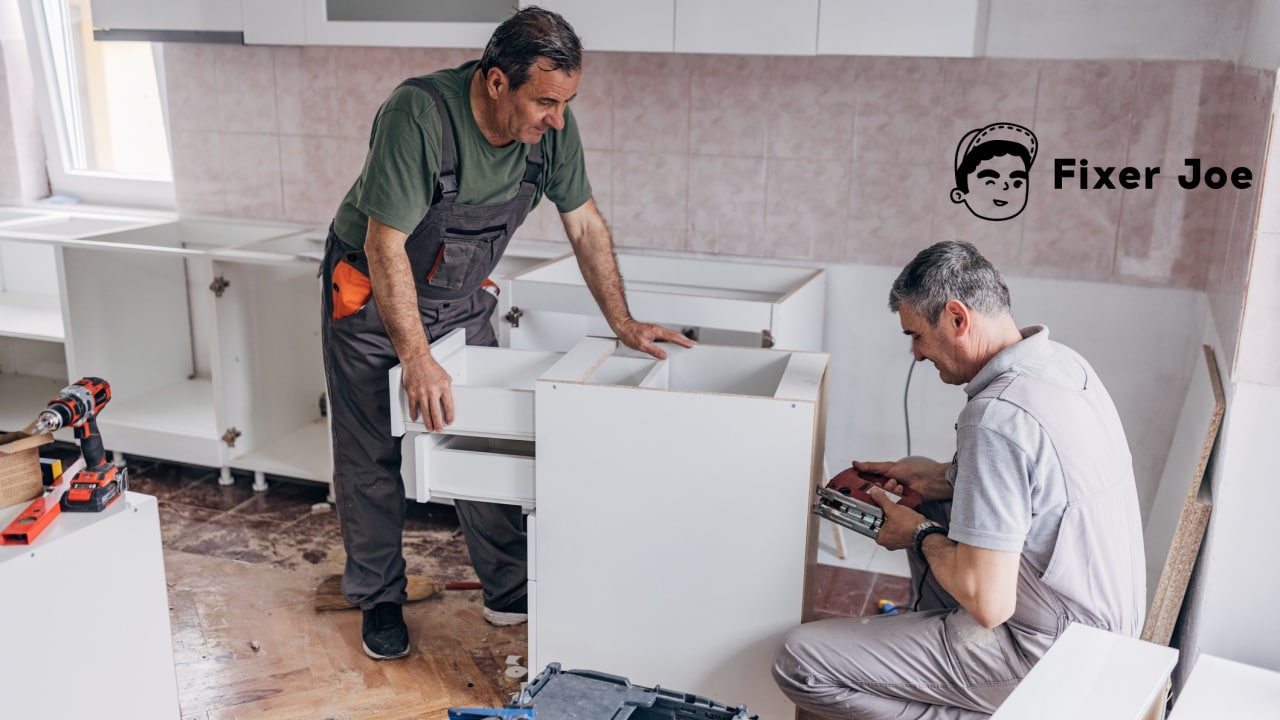 The team, which was found via FixerJoe, will come fully equipped to your home. The experts will inspect your cabinets thoroughly and restore them better than you remember them.

No leaks or faults miss our contractor's meticulous eye for cabinet damage. We will ensure that you will get everything done properly by the cabinet repair services.

Call us today to schedule your professional cabinet repair.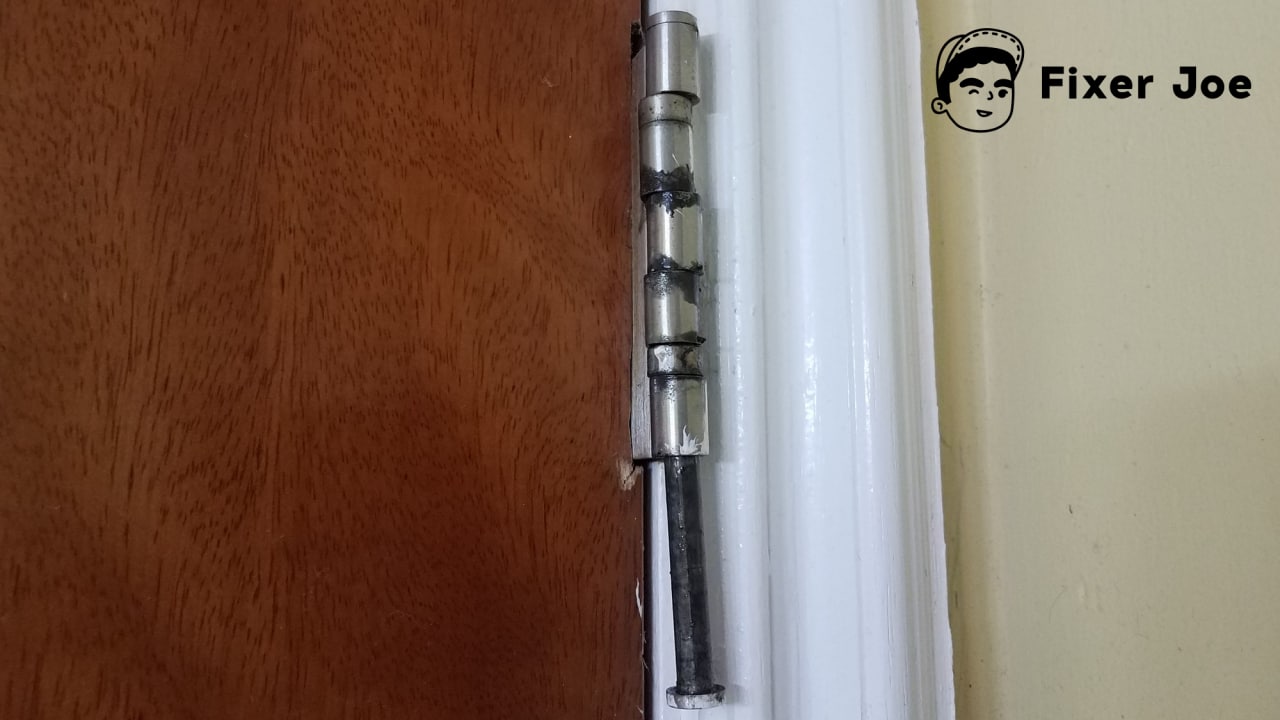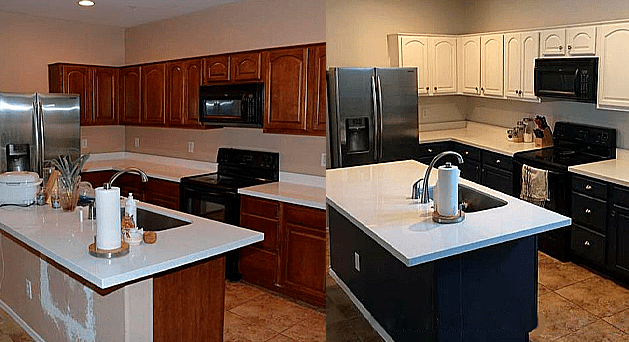 Cabinets installation cost
Storage space is important for every home. Kitchen and bath cabinets can be one of the most cost-effective investments in your home. But you must first decide what cabinet type you want to invest in. You can talk to your cabinet contractor for helpful insights and suggestions. Then, you will have clarity for budgeting for your cabinet installation cost.
There are many factors affecting the cost of your cabinet installation, such as the cost of the wood cabinets, the number of cabinets, the size of the kitchen, the quote of the labor in your area, the trim and moulding, the type of your cabinets, and the materials. The price for a kitchen cabinet ranges widely from $100 to $1,200 per linear foot. The quote for the professional installation services, job supplies and equipment is about $125 per hour. The installation of the wood cabinets takes 2 hours on average.
Wood cabinets
Partical board
MDF
Plywood
Solid wood
Acryllic
Metal
Three main types of cabinets include stock cabinets, semi-custom cabinets and custom cabinets. Keep in mind, a custom cabinet can be more expensive than a semi-custom or stock cabinet. Furthermore, full oak cabinet prices are much different from semi-custom with glass inserts.
Stock cabinets are the cheapest at around $60 – $200 per linear foot, semi-custom cabinets will cost you around $100 – $650 per linear foot, and the price of custom cabinets is usually around $500 – $1,200 per linear foot.

When rebuilding their houses, homeowners usually spend from $3,000 to $8,000 on the kitchen cabinet installation with basic materials. High-end materials with fancy trims can cost up to $18,000.
For cabinet repairs, the national average cost is $300. A good part of it goes into purchasing spare parts. The repair price mainly depends on the extent of the damage. For example, replacing faulty handles, knobs or fixing loose hinges won't cost you a fortune. Repairing shattered cabinet panels, however, could be more expensive, especially if the damage affected the cabinet's structural strength.
Additional costs depend on the material of your cabinet, the type of wood you use in replacing damaged parts of the cabinet, and the prices for labor in your area.
Repair options for cabinets like repainting, refinishing, or refacing can significantly enhance your cabinet look. The repair cost is much cheaper than the initial installation. This is why, when people choose cabinet repair, they are willing to spend a reasonable amount. Typically, a cabinet contractor may charge you between $130 to $460 for cabinet repair.
Do you need a specific quote for your cabinet installation cost or repair? Call FixerJoe today and one of our cabinet contractors will be happy to assist you.
Finally, you are starting the remodeling project for your house. You can barely contain your excitement about your plans to enhance your home. You want the whole renovation and remodeling process to be as streamlined as possible.
At the same time, you are also overwhelmed by the new cabinet work for your kitchen. You are thinking about all the great designs and colors available for your storage cabinets. The varieties seem endless with black, dark blue, white, gray modern cabinets and so much more.
You want everything to be perfect, just like you have envisioned it. You picture a new base cabinet installation for an improved kitchen island in your home. You know that beautiful cabinets will add value to the heart of your home — the kitchen.
So, you have searched the web for the best cabinet contractor in the region. As your best source for cabinet contractors, FixerJoe is ready to help. A team of professional, skilled, and experienced cabinet contractors can help bring your vision for your kitchen to life. Before we begin our repair, let's understand the process. We strive to provide you with complete transparency and clarity about what we do.
As professionals, our mission is to provide quality cabinet installation and cabinet repair services to our customers. Our exceptional communication and creativity also ensure that your cabinets are created to meet your expectations.
Call us today for a free estimate for your cabinet installation cost.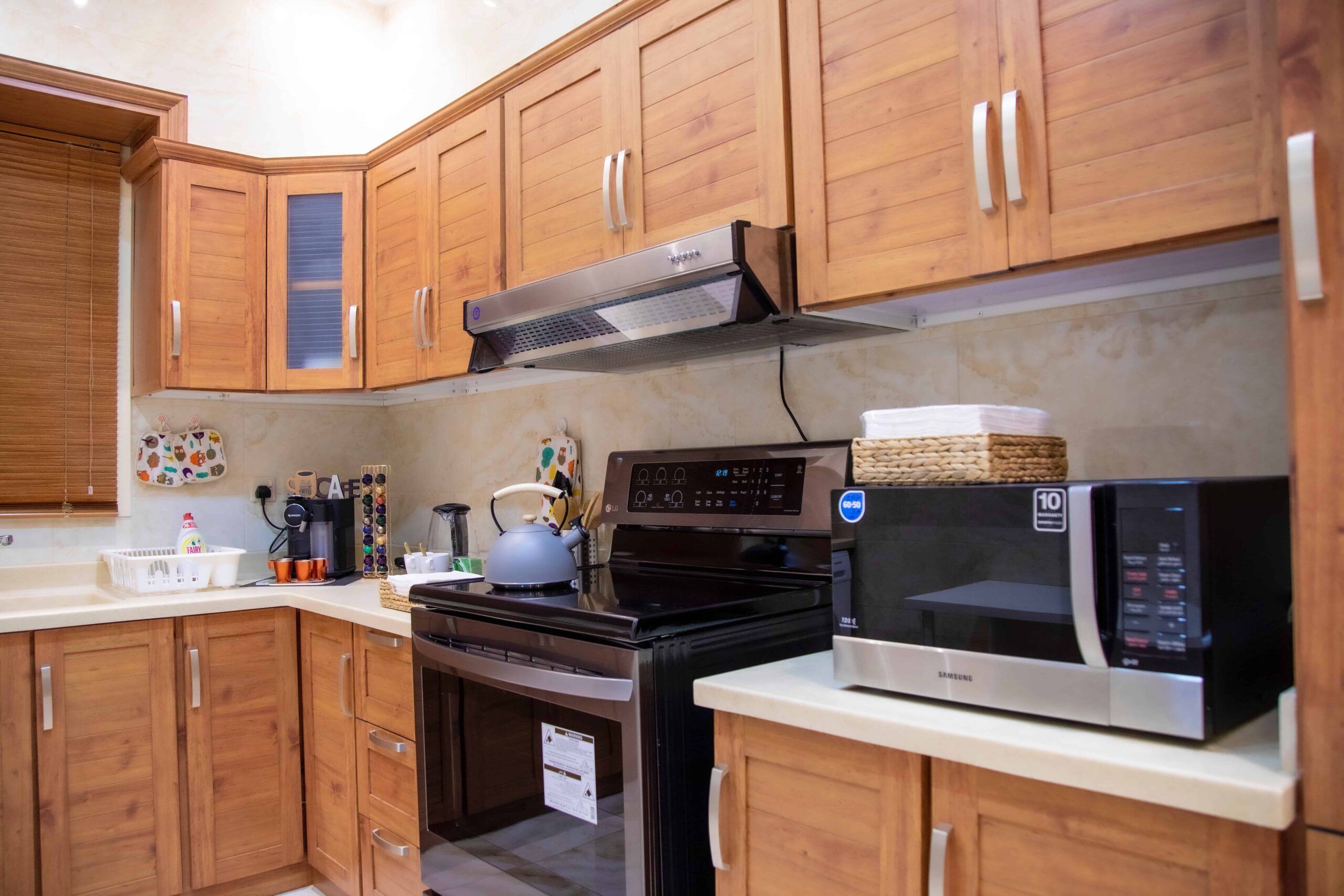 On average homeowners spend from
$2800 to $6500
to replace or install 20 linear feet of cabinetry.
It depends on the extent of the damage. If the breakage is minor, you can fix it yourself. However, if it is major, you need to involve professionals in the repairing process.
Solid wood cabinets are considered the best ones on the market in terms of quality and durability.
Your home renovation process can be both exciting and overwhelming, especially for the kitchen area. The tricky task of cabinet installation and cabinet repair should not be compromised. The DIY process is tempting and looks practical. However, you can typically save more by hiring professionals to do it right the first time.
Your home cabinets should be a safe place to freely store your belongings. But they should be installed or repaired by the hands of experts to maximize that benefit. See some of our previous quality cabinet installation and cabinet repair projects.
Hire our exceptional cabinet contractors at an affordable price. Choose a certified handyman with more than 5 years of experience to install or repair your kitchen cabinets. Call FixerJoe today to get started.
Check Out Latest Projects