On average 83% of people gets their best offer through FixerJoe
Feel yourself comfortable and confident at home!​
Average Exterior Painting Cost: $3,600-$9,500
Average
$5,600
Best offer
$2,500
High
$13,000
(Exterior painting a whole 1,600 sq.ft. house)
Have you been thinking of renovating your ancestral home? Or are you building your home from the ground up? Perhaps, you already have plans to beautify your home with paint. When thinking about home improvement, painting your interior and exterior is a priority.
The color of your home reflects your personality. The goal is to set the mood for your home with a strong external color. And you want the internal colors to be warm and inviting. Changing the color of your house paint, every once in a while, can be therapeutic. Make your home feel like a resort after a long tiring day. When you are ready for a simple change, contact FixerJoe.
FixerJoe is your reliable professional painting contractor. Our goal is to see every customer happy with their beautifully painted homes. We paint every exterior and interior part of your home with the purpose to satisfy you. Our expert painters can give you the high quality work that will last for many years. We ensure that we listen well to all of your expectations.
The team at FixerJoe works with perseverance and professionalism. Your project will be completed in a timely manner. First, your painting contractor will begin the project with a thorough condition analysis. We will help you pick the best type of paint suited for your lifestyle and budget.
Our exterior painting contractor and interior painting contractors have been serving homeowners for years. We have completed extensive training to ensure a job well done. Our licensed painting contractors are ready to serve you. Your home will have quality paint and beautiful colors. We strive to leave you amazed and feeling more at home than ever before.
Call us today to learn more about our exceptional painting contractors.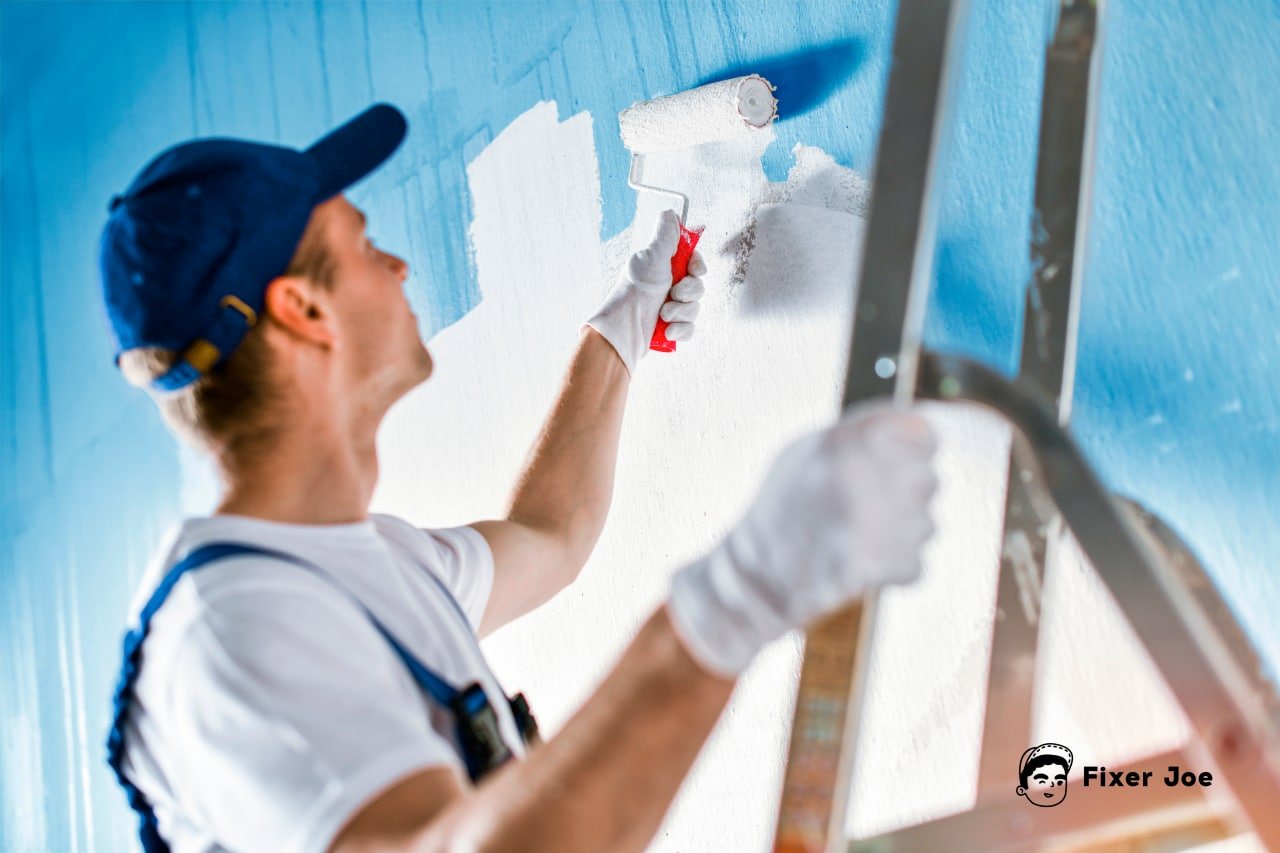 There are many other painting contractors who will leave you questioning their service. There are few companies that can wow you with a streamlined exterior painting process. FixerJoe is your top choice for an exterior painting contractor.
Our team has the best exterior painting contractors in town. The exterior of your home will be pristine. There will also be good contrast and nice attractive finishes. We don't skimp any small detail on your exterior. The shutters will be paired perfectly with the color of the walls. We also know how a timeless contrast of trim can impress you and your visitors. Additionally, we use different types and brands of paints depending on the materials of your exterior.
Your dedicated exterior painting contractor will come to your home for a free estimate. We will talk about your goals for the outcome of the exterior of your house. Our diligent and highly knowledgeable team will extend all efforts to exceed your expectations.
FixerJoe also ensures that you will get the results that you paid for. We have professional, cost-effective, and efficient service for exterior painting.
Contact our team, and let's talk about the exterior painting of your home.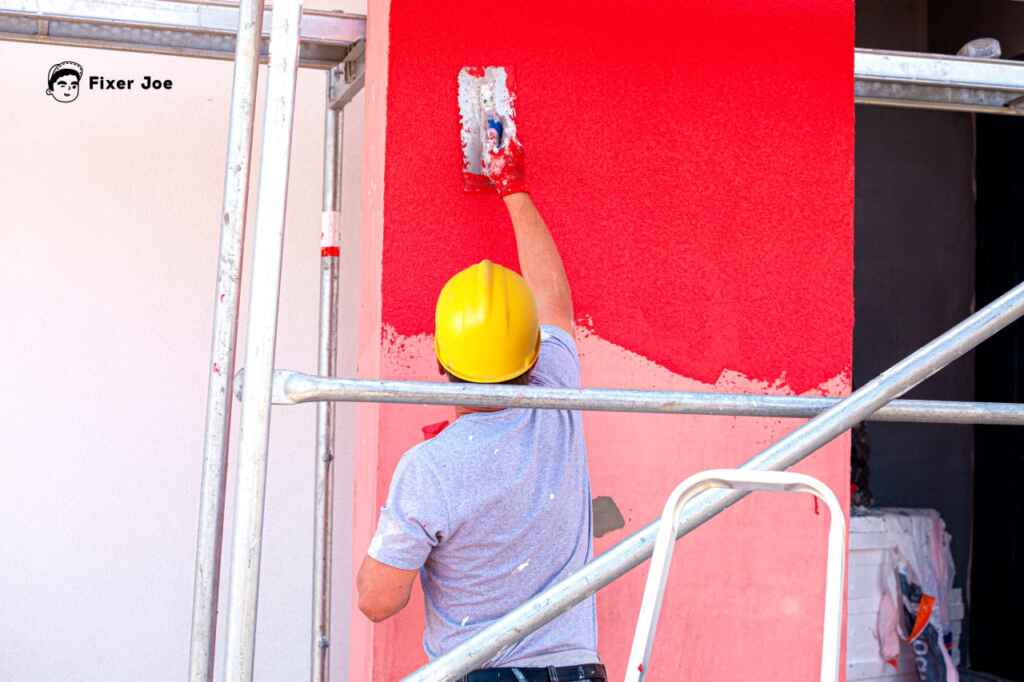 The beauty of your home should start from within. The look and feels of interior painting can give your home a total mood lift. Interior painting should never be less attractive than the exterior. Decorate and paint your bedroom, bath, or living room in a way that makes you happy. You can be creative and playful. However, asking for insights from professional interior painting contractors is always a great idea.
If you have old and dreary interior paints, it can lessen the value of your home. Unfortunately, mold and mildew can invade your home if you have a leaky window or ceiling. Quality interior paints can help reduce the risks of these harmful elements. If you have a newly built home, hire our professional interior painting contractors to add protective paints.
FixerJoe is your reliable team of professional interior painting services. Our professional interior painting contractors know how to enhance the appearance of your home. Hiring FixerJoe can also provide a return for your investment immediately.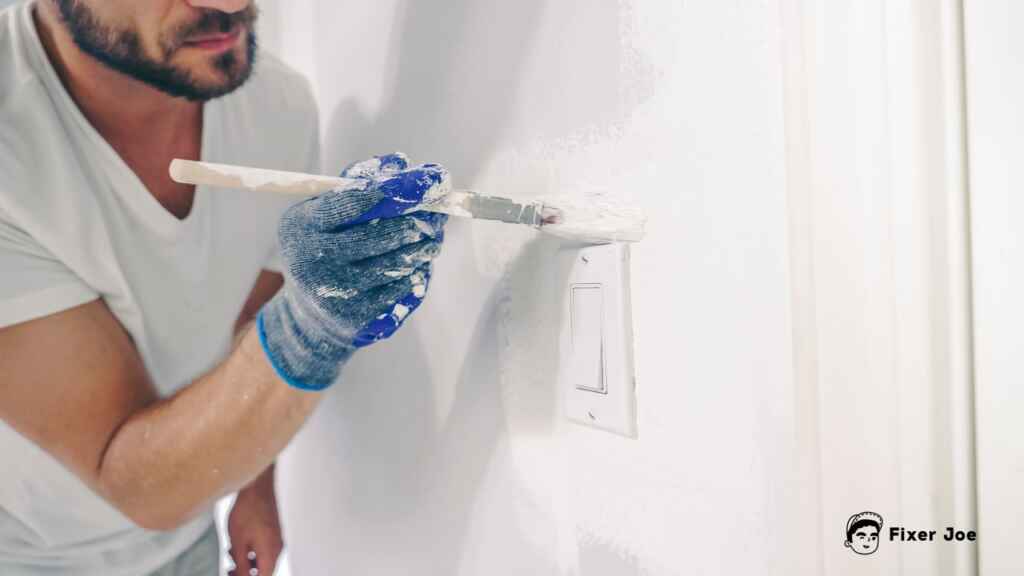 When we visit your home, we will discuss your concerns and requests for your project. We will thoroughly inspect every room and part of your home before getting to work. During the interior painting process, we will hide the blemishes of your home with our flat paints. You may also want to give some rooms a glossy finish.
Our team is ready to give you the interior glow that you deserve. We customize designs and styles as our beloved customer's request. If you are ready for a major interior facelift, call FixerJoe today to get started.
The cost of painting a house, like any other home project, will vary. The styles, designs, materials, and size of the house will affect the total price. The accessibility or mobility to the parts of your home also plays a huge role in pricing. Areas that are more difficult for our team to reach will incur more cost.
On average, people spend about $2.20 per square foot for interior painting. More detailed or angled parts of the home can start around $3.80. While exterior painting cost starts from $0.75 to $2 per square foot. The condition of your walls should also be considered for the final price.
The cost of painting a house is well worth it. Contact us today for a personalized interior and exterior painting quote.

There are days that you just want to stay at home to relax. You can feel refreshed at home with a fresh new paint job. Feel prideful of your home whether you are indoors or outdoors.
It's time for quality and personalized interior and exterior paints for your home. Hire the most reliable painting contractor that will make your investment worth it. FixerJoe will help you achieve your desired paint look.
Browse through our past projects for interior and exterior painting. Call us today to book our reliable and professional painting contractor.
Check Out Latest Projects