Feel yourself comfortable and confident at home!​
Average Range: $6,500-$20,000
Low
$3,000
Average Cost
$13,200
High
$42,400
(2,200 sq.ft. of natural slate roof installation)
Are you looking for roof installation services near you? Your roof is one of the most important features of your home. It protects you and your loved ones from weather elements and pests. Your roof keeps your home insulated and enhances its curb appeal. It is crucial not to wait until it starts leaking before considering a new roof installation. A poor roof poses a lot of risk to you and your loved ones. Whether replacing an old roof or building a new home, having a reliable one is essential.
We offer fast, affordable, and high-quality roof installation services that guarantee unrivaled durability and long-lasting use. Our tile roofing contractors have extensive experience providing roof installation solutions to residential and commercial clients. We are renowned for our commitment to professionalism and best-in-class customer service. At Fixer Joe, our goal is to deliver roofs that will stand the test of time. Additionally, our roof installation services will improve the aesthetic appeal of your home.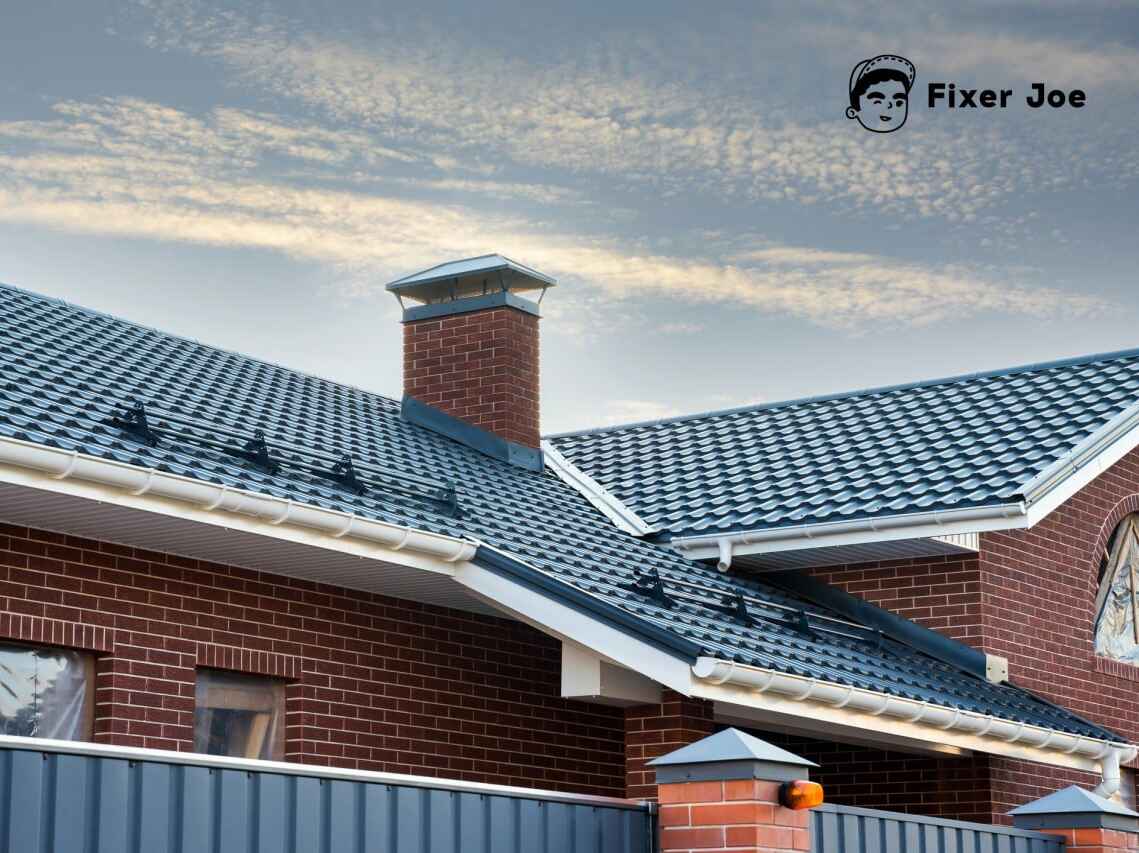 Roof installation starts with an in-home consultation with you to understand your needs and preferences. Our representative will also talk you through the various roofing options available. After that, we'll provide a quote and discuss your financing options. Once we reach an agreement, we'll start the roof installation process immediately. First, our tile roofing contractors will visit your home to determine the roofing materials needed. Next, we'll source the materials from trusted suppliers and have them delivered directly to your home. Then, our installers will install the new roof and clean up your home.
Are you considering a hipped, gable, curved or flat roof installation? We've got you covered. Talk to our experienced tile roofing contractors now to discuss your project. We offer free consultations and provide no-obligation estimates.
Repair work on replacing the roof should be performed by specialists. Insufficient knowledge and experience may negatively affect the final result. Roof installation should be performed step by step, with the repair work taking up to 6 business days.
Professionals from construction organizations perform the following stages of the work:
remove the existing roof coating, damaged areas, old facing;
install a protecting layer preventing ice formation (performed only in those regions near me where it is necessary);
apply the first layer of asphalt ruberoid and secure the rows using brackets or buttons;
install a metal cast edge with subsequent fixing to the ice protection or roofing paper;
install roofing shingle (other roofing materials), starting from the bottom rows and proceeding upwards;
apply waterproofing coating surrounding problem areas (chimney, windows);
collect garbage using special magnets for nails and other metal elements.
It takes a minimum time to install a new roof. The performed by professionals will enable you to forget about drafts and wet spots on the ceiling. Compliance with the installation technology and application of practical roofing materials are the main conditions for keeping your comfort.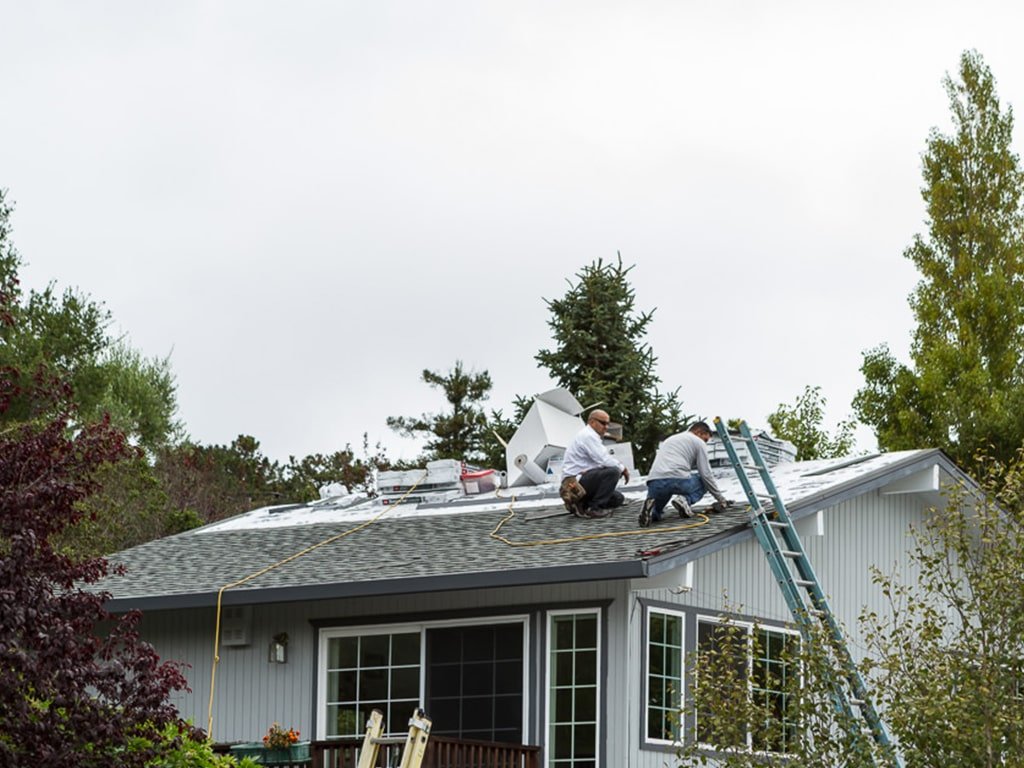 Do you need a new roof? Familiarizing yourself with the common roof types can help you make the best decision. Although there are over ten roof styles, we'll be discussing the four most popular roof types.
Single-pitched roof.


This type of roof has one sloping surface and looks like a right triangle. Single-pitched is also known as pent roof or shed roof. It is easy to install and not expensive like other roof styles. This roof usually has a slope of more than 45°, providing effective drainage of snow and rainwater. Single-pitched roofs are popular in areas with heavy rainfall.



Double-pitched roof.


A double-pitched roof has two sloping surfaces that are in opposite directions. It is the most widely used type of pitched roof. Homeowners usually use double-pitched roofs because they are visually appealing and economical. The roof is also easy to install, and it provides adequate drainage for homes in heavy rainfall regions. Additionally, it can be installed in a very short time.



Hipped roof.


Hipped roof looks like a pyramid. It hastwo trapezoidal and triangular sides, with slopes on all four sides. Hipped roofs are excellent for draining water and snow. Furthermore, they are very stable and can withstand high wind. However, this roof type can be costly to install and maintain. Therefore, we recommend that you carefully consider the financial implication before choosing a hipped roof.



Flat roof.


This is a roof that has no pitch. Although called a flat roof, it is laid to ensure adequate drainage. It is usually used in garages and other extensions. A Flat roof is very easy to install. However, it requires certain types of roofing materials to ensure it is waterproofed. A flat roof is more susceptible to leaks, so it is not recommended in high rainfall areas. Are you looking for flat roof installation services? Get in touch with our highly experienced tile roofing contractors now.
Selection of materials is one of the decisions we make during the new roof installation process. This can be very challenging because there are lots of roof materials in the market. Furthermore, each type of material has its pros and cons. Below are the five most common types of roof materials among homeowners and businesses.
Asphalt shingle.


Asphalt Shingles is the most popular roofing material with homeowners. This is because they are functional and relatively inexpensive. In addition, Asphalt shingles are available in varieties of colors and styles. Also, they are easy to install and can withstand a wide range of temperatures.



Metal.


Metal roofs boast of excellent performance. They are durable, easy to maintain, and more environmentally friendly. However, metal roofs can be more expensive. Installing a metal roof can be tricky, so it is vital to work with experienced tile roofing contractors.



Natural slate.


Although expensive, natural slates offer lots of benefits, including an appealing, natural appearance and high durability. They are easy to maintain and can last much longer than other roofing materials. Also, natural slates stand out because it is fire resistant and not susceptible to rot. Furthermore, It needs a great deal of expertise and experience to install. Roof install DIY isn't advisable when using natural slate.



Single ply.


Single-ply is great for new roof installation. Its raw materials include polymers and strong cardboard. Single-ply is an excellent option to consider if you plan to install solar panels on your roof.



Wood.


The tile looks utmost attractively and creates a fashionable exterior. Due to extreme durability of the tile, it features a corresponding price tag. In case the fire probability in the region is high, you should not choose this roofing material.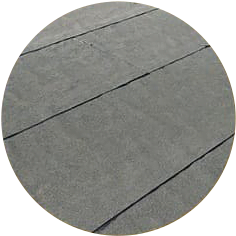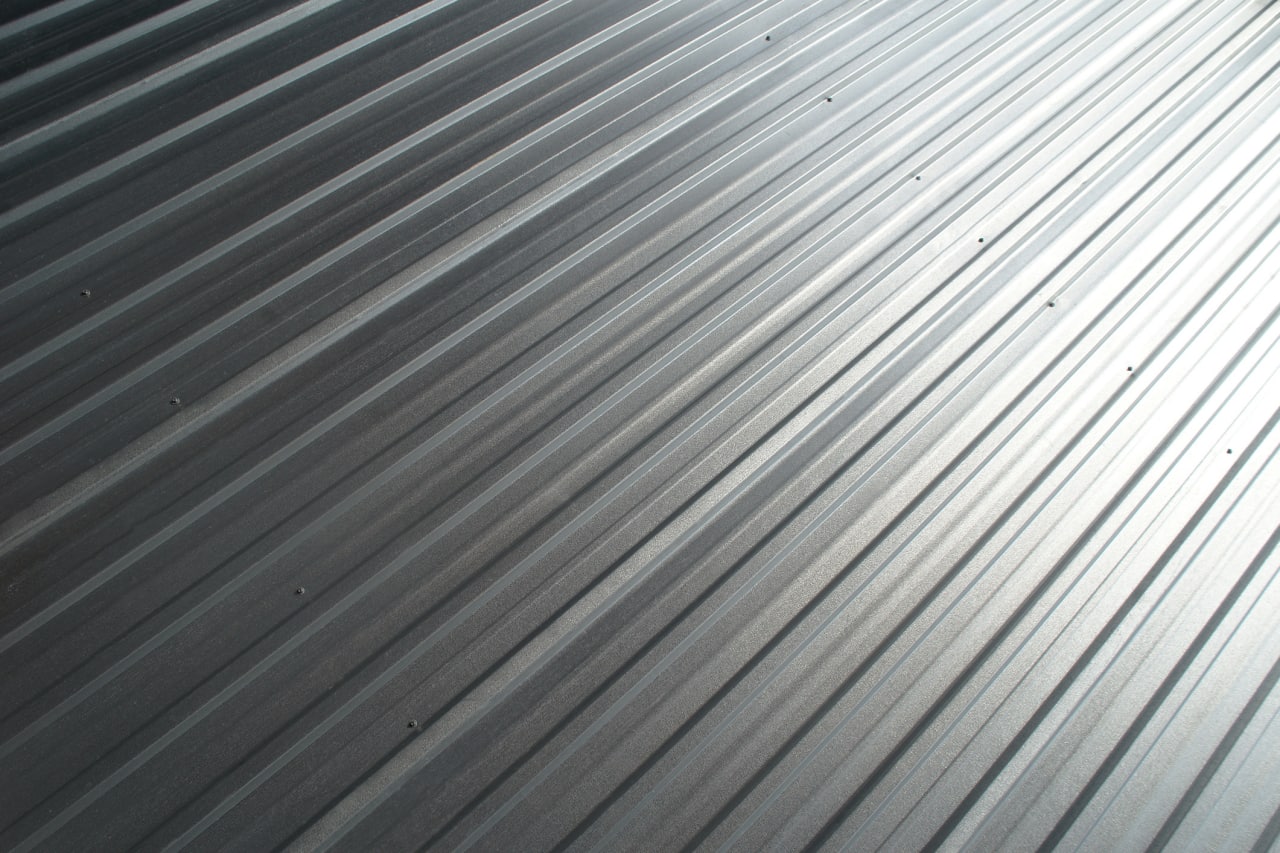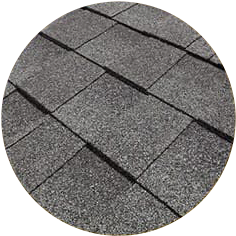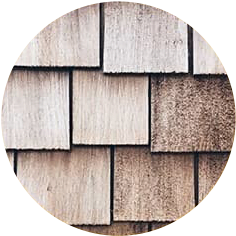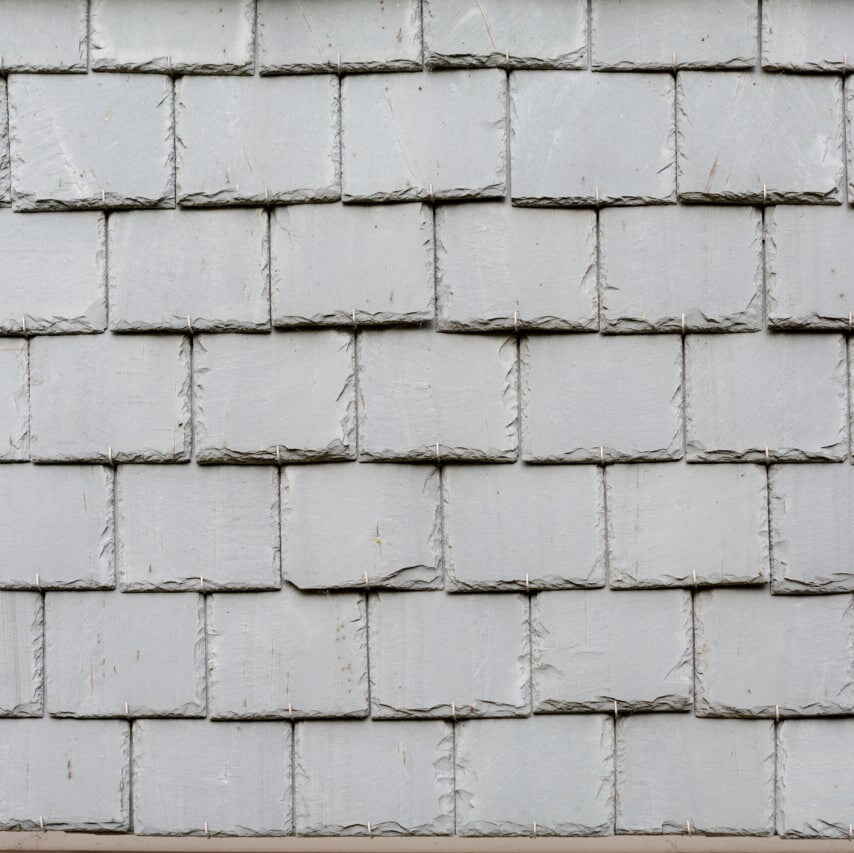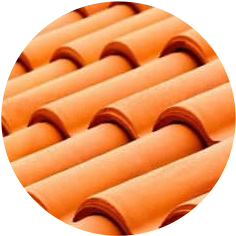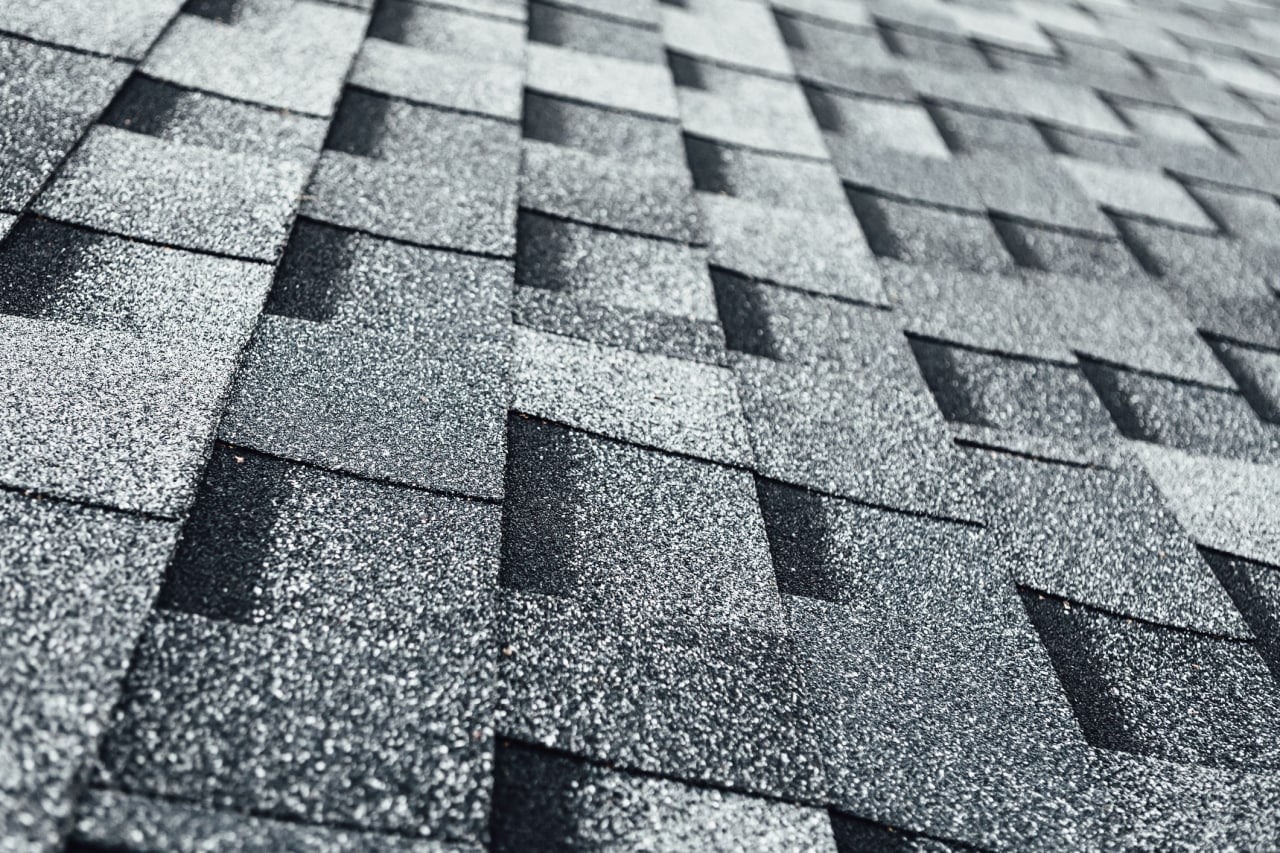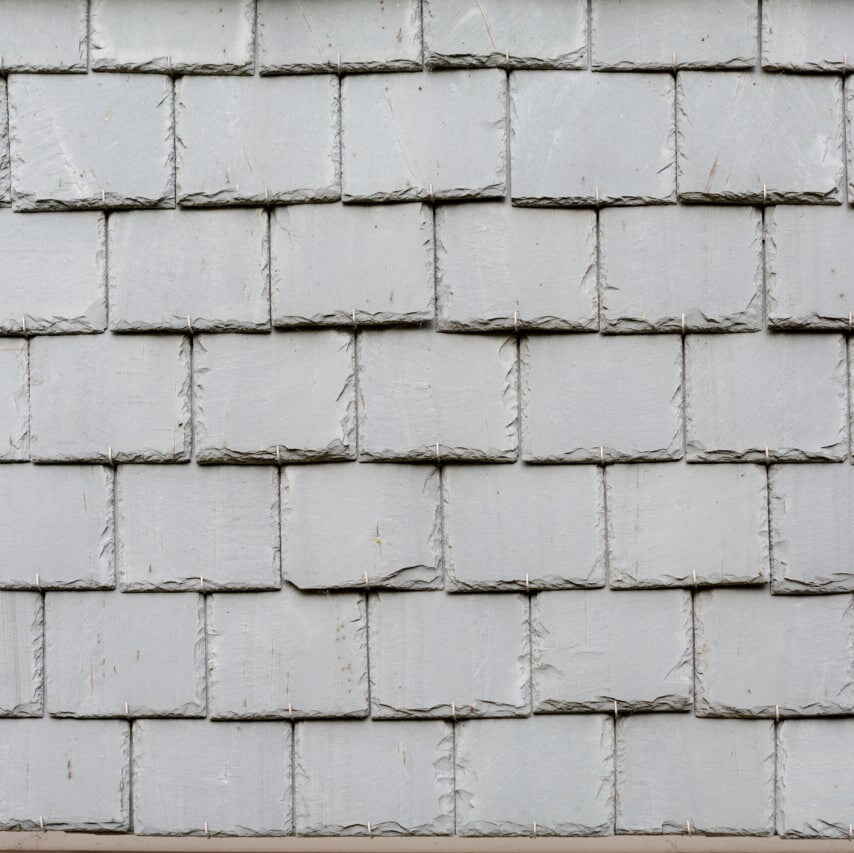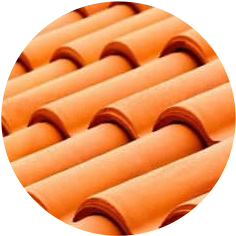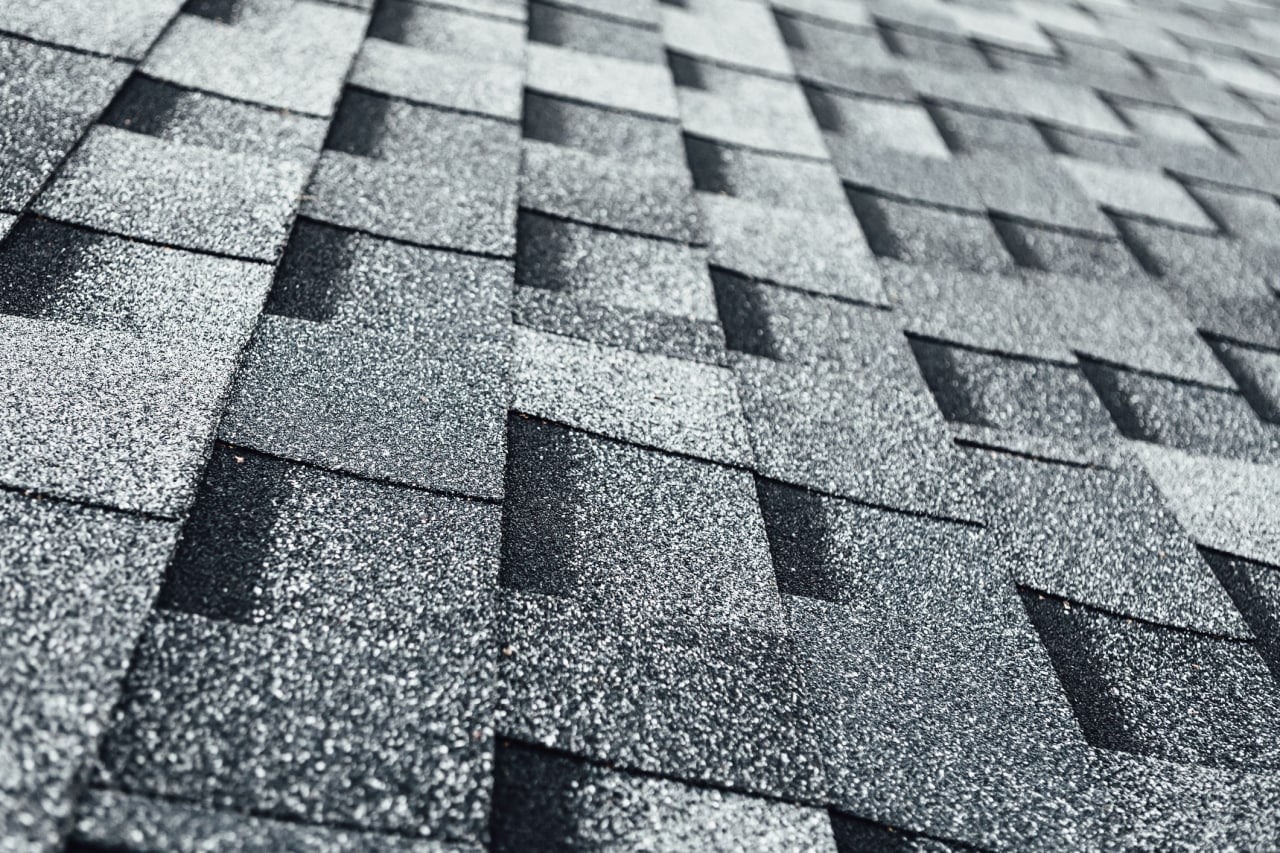 Our roofers have several years of experience under their belt. We pride ourselves on having the best technology and expertise in the roof installation industry. From repair of mansard roofs to replacement of pavilion roofs, we have seen it all.
Fixer Joe's most recent roof installation project is an installation of an asphalt tin roof. The client complained of leaks and insufficient ventilation. Our experts assessed the roof, identified the cause of the problems, and got it fixed.
We developed a new airflow scheme and installed ice protection for the roof. Then, we reduce the load by replacing the wooden tiles with asphalt ones. At the completion of the work, we gave the clients a warranty. This is to assure the client that we'll be there if anything goes wrong.
Our last projects for Roof installation