On average 83% of people gets their best offer through FixerJoe
Feel yourself comfortable and confident at home!​
Average Windows Installation cost: $6,500-$9,000
Average
$7,500
Best offer
$500
High
$36,400
(10 vinyl double-hung windows installation)
You are in the middle of designing a new house when you realize that you haven't decided on the type, size, and material of your future windows. The choice seems simple: just pick something in the store, and that's it. However, as you've probably guessed, this task is much more challenging than it may look.
First of all, there are lots of types of residential windows, and to choose the most suitable one you should look up all of them. Secondly, even if you have your mind made up on the specific window type, you have to pick the color and material that will fit into both the interior and the exterior.
If you struggle with this choice, call FixerJoe. One of our many skilled installers will provide you with guidance through the process of your residential window installation. A professional will offer the best window type and material options based on your lifestyle and budget. With our help, you can find a local team that provides quality service at an affordable price.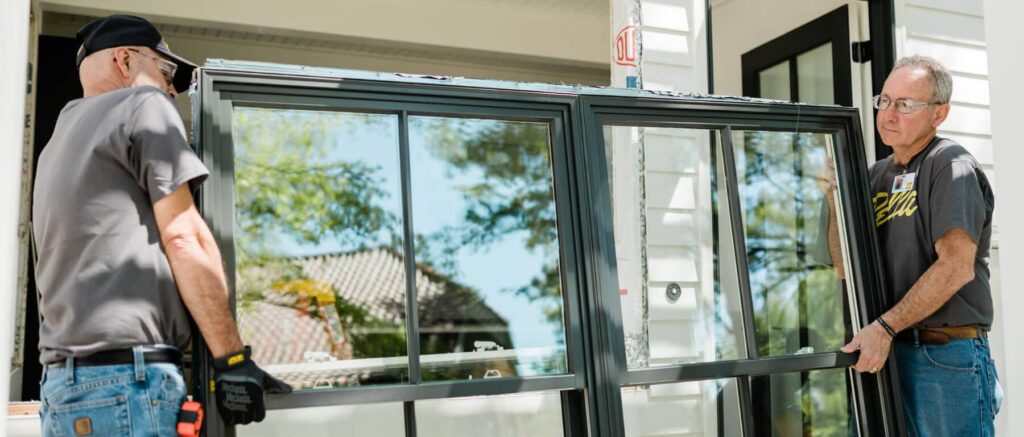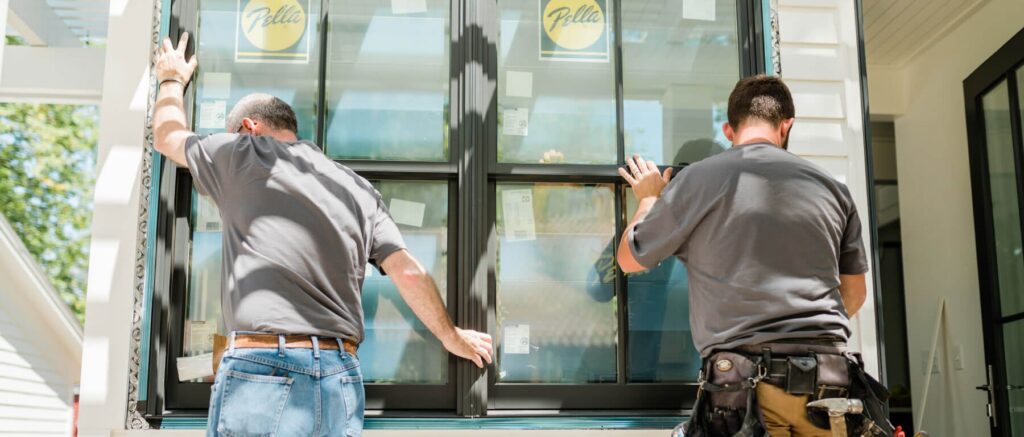 Awning Window





Awning windows open vertically and provide good ventilation.

They are usually installed in bedrooms and narrow places, above doors or other windows.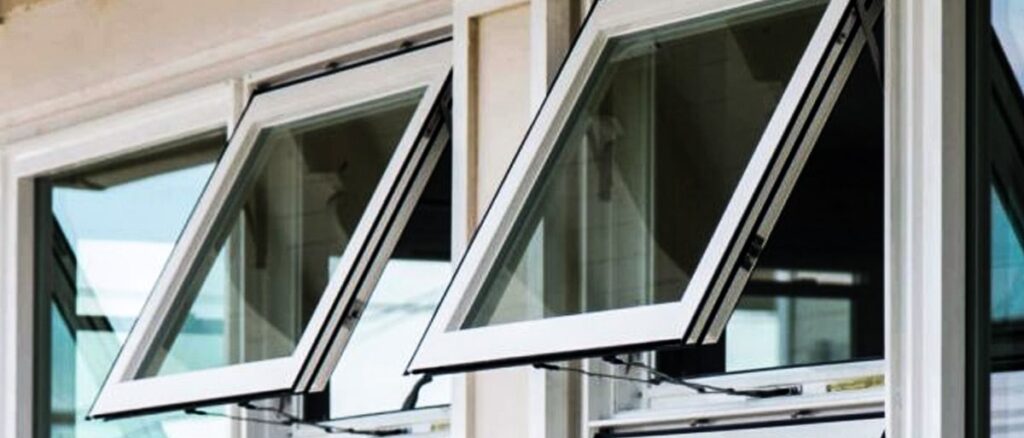 Casement Window





Casement windows are easy to use, therefore they can be installed in places that are difficult to reach.

These can provide your home with fresh air, sunlight, and energy efficiency, as well as enhance its exterior.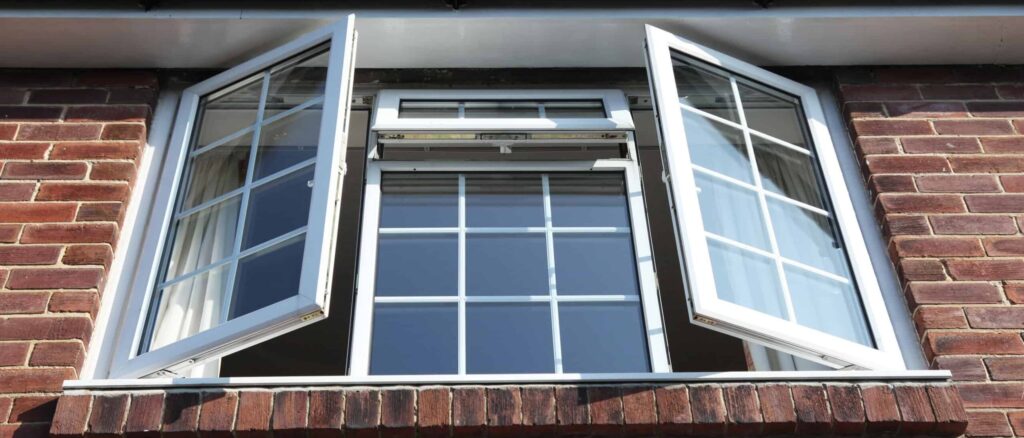 Picture Window





Picture windows' function is to provide a view of the outdoors. They usually do not open, have one pane of glass, and serve as the source of sunlight in rooms where you can relax.

Picture windows don't provide ventilation. However, they are the most energy-efficient ones because of the permanent seals.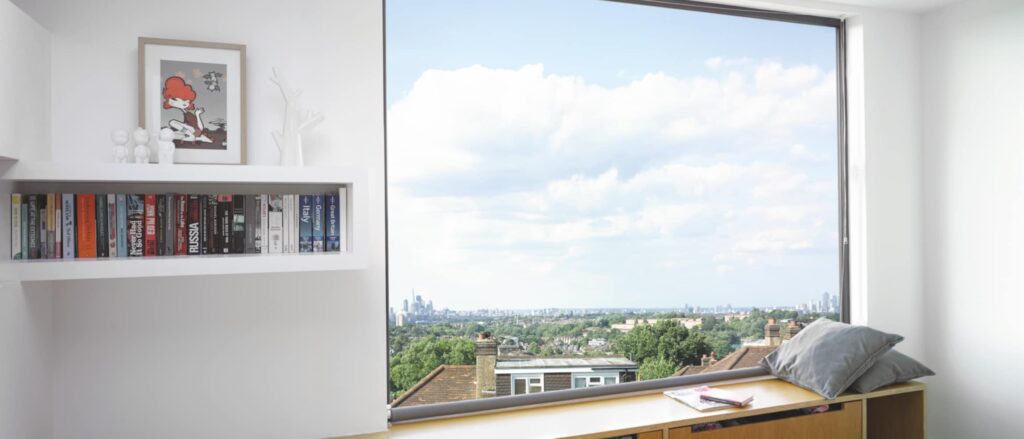 Single-Hung Window





In a single-hung window, only the bottom sash can be opened.

If you have a smaller space, such as the bathroom or bedroom, consider having a single-hung window installed, as it can provide those with fresh air.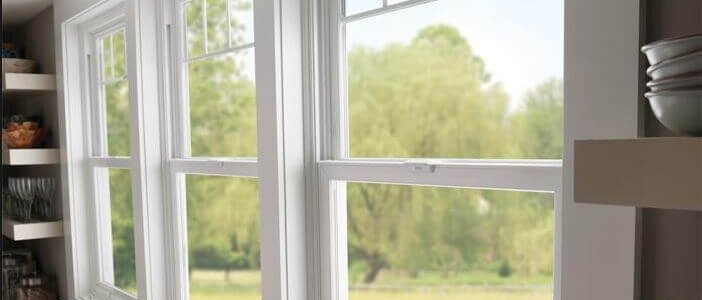 Double-Hung Window





If you want an easy maintenance window installation, go for a double-hung window. These have two movable sashes that can provide better ventilation.

Double-hung windows are also the safest option for your children and pets, as the top window can be opened even if the bottom one is closed.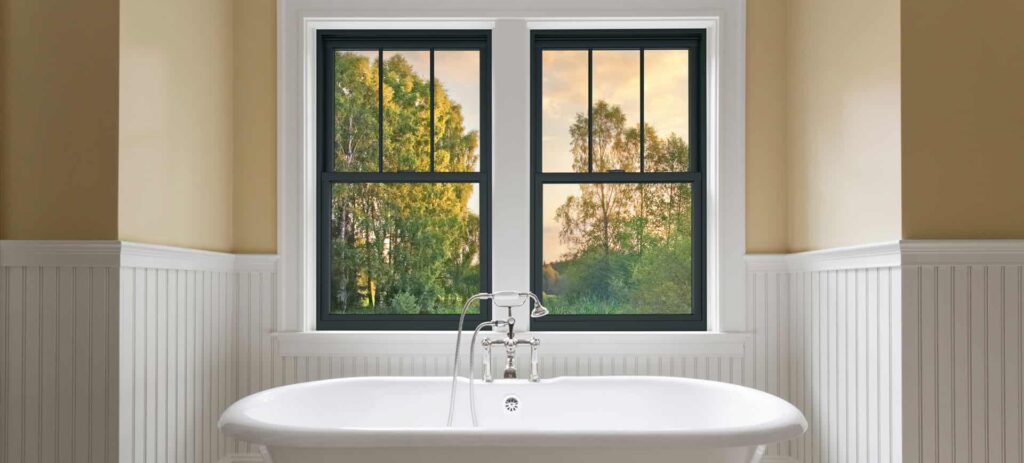 Slider Window





Sliding windows are commonly used in basements and bedrooms for easy operation and better ventilation.

They are also relatively cheap, and the cleaning process is a piece of cake. On the other hand, sliding windows are less energy-efficient than single-hung and double-hung windows.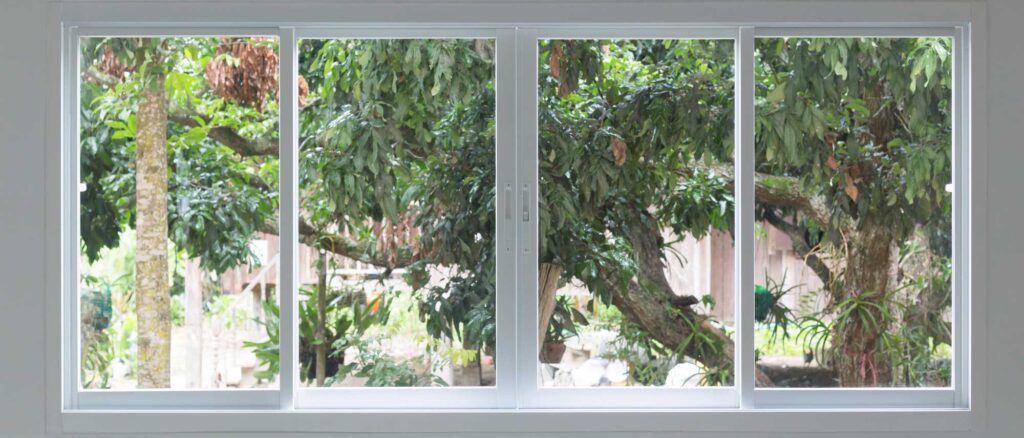 Jalousie Window





Jalousie windows provide optimum airflow indoors, and this type is more affordable than others.

However, jalousie windows have some drawbacks, such as a lack of security and proper seals.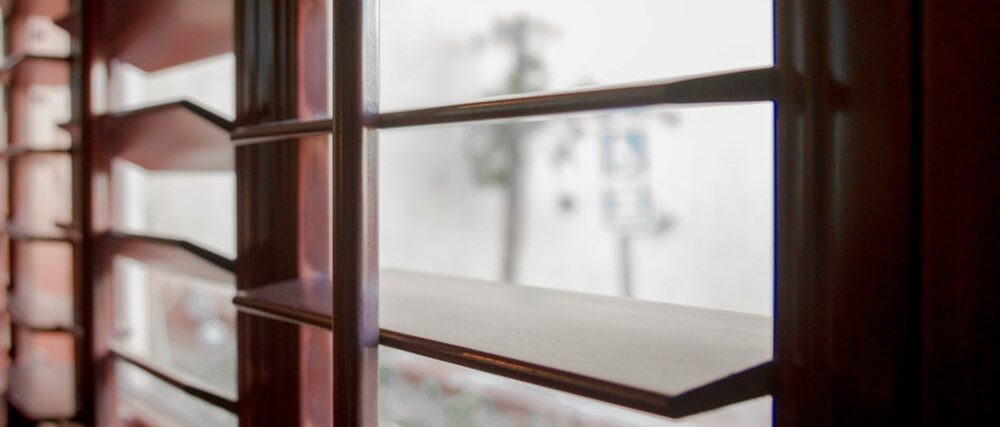 Bay Window





Bay windows are curved windows. They create an additional area in your house, which can be used in many different ways – you can use this space for your hobbies and activities, leisure, and work.

A bay can also become a decorative element. Bay windows provide natural light and good ventilation, they create a refreshing ambiance. On the other hand, bay windows are expensive to install. They are usually placed in kitchens and family rooms.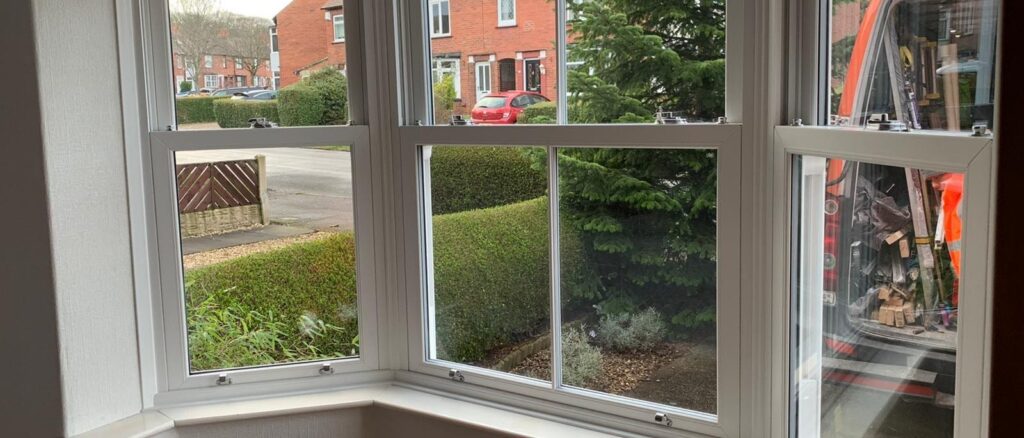 A window installation process includes some necessary steps for your new window to work properly and look good in your house. It usually goes like this:
A skilled window installer will check the rough opening by measuring it.

The professional will protect your new window from water by adhering a waterproof membrane to the opening.

The new window will be installed and levelled.

The contractor will measure the frame diagonally and drive the nails at corners. Then, the nails will be driven through the rest of the holes.

The window will be sealed with a waterproof membrane.

The installer will fit the sash into the window frame and apply polyurethane foam to the gap between the window and the frame.

The area will be cleaned up.
FixerJoe is a trusted, professional, and licensed company for window installation and replacement. Contact us to make sure that your remodel goes well.
Light pours through the bay window on a beautiful spring day. You sit near it with your favorite book, the sun illuminating the pages as you turn them. You see a big stormy cloud on the horizon, and in a matter of minutes, it's showering outside. The downpour doesn't bother you much until you see some raindrops on your book. You realize that your bay window is leaking, and now you need to have it replaced.
You sit near it with your favorite book, the sun illuminating the pages as you turn them. You see a big stormy cloud on the horizon, and in a matter of minutes, it's showering outside. The downpour doesn't bother you much until you see some raindrops on your book.
You realize that your bay window is leaking, and now you need to have it replaced. Glass windows may experience major cracks and leaks. Your wooden window frames may begin rotting. If you have these problems, you need an emergency window replacement service.
When it's time to remodel your home and replace the windows, contact one of our professional contractors. Handymen at FixerJoe are certified and insured, have at least 5 years of experience, and know everything about the window replacement process. Save yourself from more expenses in the future – let a professional replace your windows. Call FixerJoe today to get started.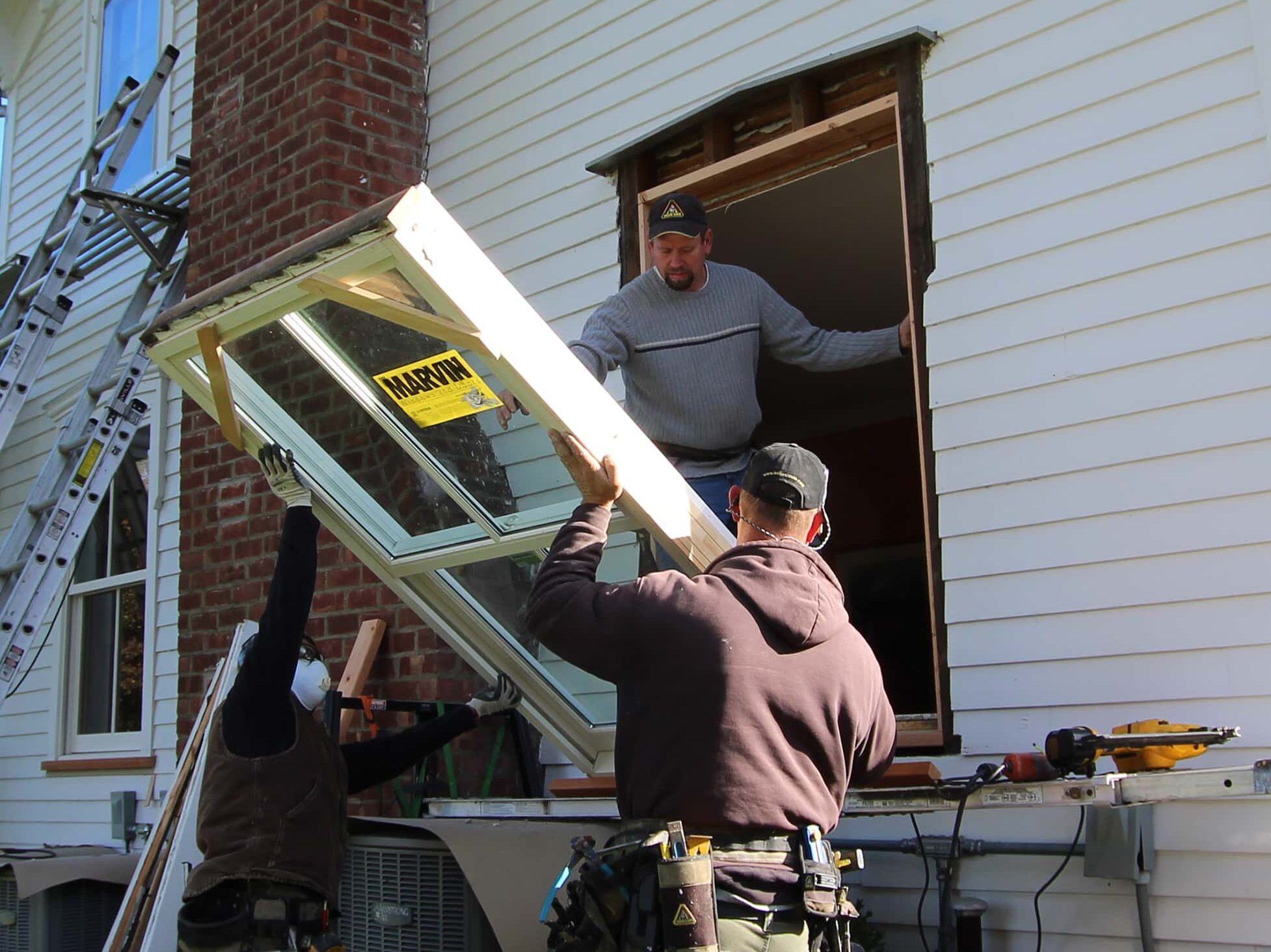 Increase Energy Efficiency at Home

You can maximize the benefit you get from your heating or cooling system by having your window replaced. Modern windows provide better insulation that can help you keep cool air inside the house during hot months and prevent heat loss when it's freezing outside. Also, with modern windows in your home, you can save up to 12% of your monthly energy bills.

Eliminate Major Damages and Rots

You can't get rid of the major damages and rot on your window with a repair. You need to totally eliminate the problem. If you notice that your window is severely damaged, it's time to contact a professional for window replacement service.

Improve Your Window Operation

Your window should provide sufficient fresh air from outdoors. But stuck or damaged window panes will interfere with proper window operation. Get those windows replaced, so you can let in a fresh breeze.

Remodel Your Home

Replace outdated and dreary windows when you're remodeling the house. A brand-new window replacement can make your home brighter and more beautiful.

Increase Value of Your Home

Do you look forward to selling your house in the next 2 years? Or do you just want to invest in new windows for your cozy home? A window replacement can add value to your house.
FixerJoe is your professional, skilled, and insured window replacement service provider. Our contractors' specialty is replacing rotten, broken, or damaged windows and frames. We can increase the value of your home by 15%. Walk through every step of the process from consultation to replacement with FixerJoe.
Call us today to learn more about the window replacement service.
The price for window replacement and window installation varies per window type and frame material. The number and sizes of windows, as well as labor costs, should also be considered in the price. Most window installers charge between $375 and $800 per window, including the cost of the window itself, the quote for labor, and material costs.
Window installation cost depends on:
Quality of materials
Size of window
Glass Type
Window type
Cost of work in your area
Standard-sized double-hung windows are cheap, with an average installation cost of $490, while large picture windows can cost as much as $795 to install. Single-hung windows usually cost from $170 to $360, and the price for an awning window ranges between $225 and $480. Sliding and casement windows cost $415 to $890, while the cost of a jalousie window varies from $175 to $375. Average labor costs usually are $28 to $60 per window. Window types that require a higher level of installation skills may require more labor, which influences the total cost. You also should expect to pay more in areas with high demand.
Window replacement cost is influenced by the material and labor costs, as well as the location. It ranges from $550 to $1,000.

Most people spend around $650 on window replacement. Replacing a standard-sized double-hung vinyl window will cost about $775.

A typical hourly rate for a window installer is $40 an hour. On average, a professional team takes about an hour to install a double-hung window.
Some other factors such as energy-efficient upgrades may influence the cost of the replacement. Although most windows nowadays come with double-paned glass which provides excellent thermal insulation and noise reduction, the sky's the limit. For example, you can opt for argon-filled glass for better frost resistance and noise reduction.
If you want to have your new window installed or your old window replaced, call FixerJoe. Our company provides assistance in the selection of window contractors. Contact us today for a free window installation or replacement cost estimate.
Wood Windows

- This classic type of window cost between

$310 to $3,000

.

Aluminum Windows

- The price of aluminum windows varies from

$150 to $1,685

.

Metal Windows

- Steel or metal windows are relatively cheap. The cost of a metal window ranges from

$100 to $1300

.

Fiberglass Windows

- Fiberglass windows are a durable option ranging from

$295 to $2,300

. These could be single or double-hung units.

Vinyl Windows

- Vinyl windows are the most popular ones. The average price for a single-hung, double-hung, or casement vinyl window is

$550

, while the cost of a beautiful bay vinyl window ranges from

$990 – $3,300

.
Have new windows installed in your home and receive health and financial benefits. Save money with reliable and professional window replacement and installation service at FixerJoe.
With our help, you will find an expert contractor, who will explain the investment you are making with your new windows. FixerJoe is your ideal solution when it comes to high-quality window installation and replacement at an affordable price. Our many installers have skills, tools, and experience. They are equipped and always ready to perform a quality window installation or replacement.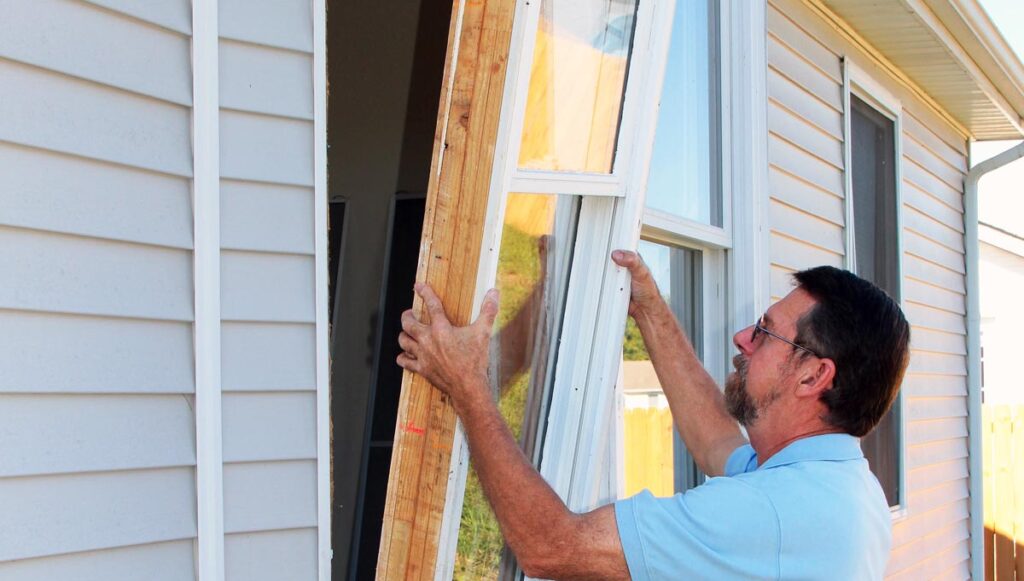 Contractors at FixerJoe have delivered, replaced, and installed thousands of windows and counting. Look through some of our recent projects below. Do any of these samples grab your attention? Or do you have other ideas in mind? Call us today to discuss your next window replacement or installation project.