On average 83% of people gets their best offer through FixerJoe
Feel yourself comfortable and confident at home!​
Average Range: $850-$1,700
Average
$1,300
Best offer
$600
High
$1,980
(180 sq.ft. of carpet installation)
Are you thinking about installing a carpet in your home? Or do you have an old carpet that you wish to replace? Perhaps, you're still skeptical about why you should have a professional carpet installation. But a carpet on your floor offers many benefits to your home and your health. A professional will complete your carpet installation or carpet replacement quickly and more efficiently.
A carpet provides additional warmth, comfort, and style in your home or indoor environment. They also provide slip-resistance and easier cleaning. Carpets are nice to walk, sit, and lay on as well as great for providing shock absorption. You can easily notice the difference between your steps with soft carpets versus hard floors underneath your feet.
Carpet flooring also provides safety to young children that are prone to stumbling and falling. However, a carpet should be maintained, cleaned, and sanitized frequently. Professional carpet cleaning services offer a great way to keep your carpets maintained.
Fixerjoe is a small home improvement company that offers benefits to your family through our carpet repair, carpet replacement and carpet cleaning services. We are your one-stop shop for any of your carpet needs.
We can help you installation a new carpet or replace the old ones. Our team will also help you find the best type of carpet suitable for your home and lifestyle. We will treat your carpeting project like it's for our own home. We love to give our customers streamlined and incomparable services. Our carpet cleaning services, installation, or repair are among the top choices of people in the region. Before we begin our repair, let's understand the process. We strive to provide you with complete transparency and clarity about what we do.
Our carpet contractor will arrive at your home with all the equipment needed for your project. We ensure quality work from preparing your floors, to cleaning and installing pads and carpets.
After successful carpet installation or repair, we will also add seal tape underneath the carpet. We will also flat iron your carpet for a seamless finish. Call us today for a free project estimate.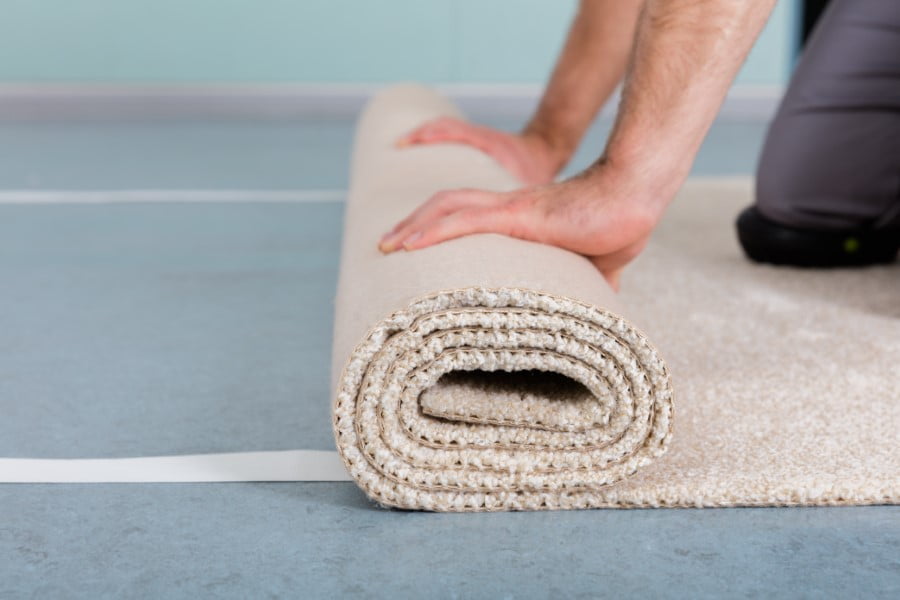 A carpet installed in your home provides a nice and comfortable look to your interior. A cut or damaged area, whether big or small, can easily take away from your look. These damages should be repaired immediately. You can try a remedy or a DIY solution for your damaged carpet.
If you want to ensure that your carpet will look seamless again, hire a pro. A professional will complete your carpet repair properly.
In some instances, your carpet may be pulled from the tacking strips under the baseboards. This can create bulges and wrinkles on your carpet that will cause excess wear and tear. A loose carpet can cause injury at home, but you don't always need to replace them. Look for a reliable carpet contractor to offer complete restretching services.
Fixerjoe is a team of professional carpet. We repair cut-out carpets, and we do carpet stretching for loose and wrinkled carpets. Here's what our process looks like:
Patching


We will measure the damaged areas of your carpet. We will pull a patch from the remnants or hidden spots in your room. We will cut a small portion of the carpet and install it in the cut-out area.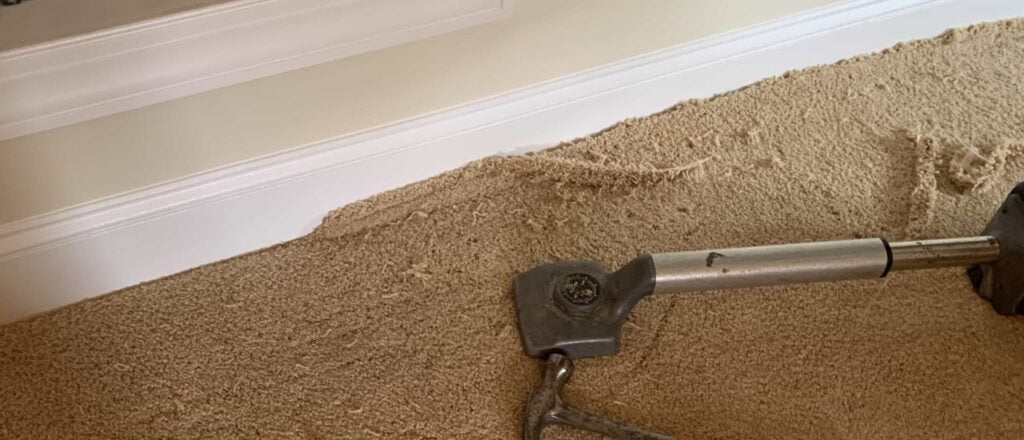 Restretching


Maximize our carpet repair service. We also do carpet restretching to fix age-worn carpets. We also ensure that anchor strips are sticking well to the baseboards.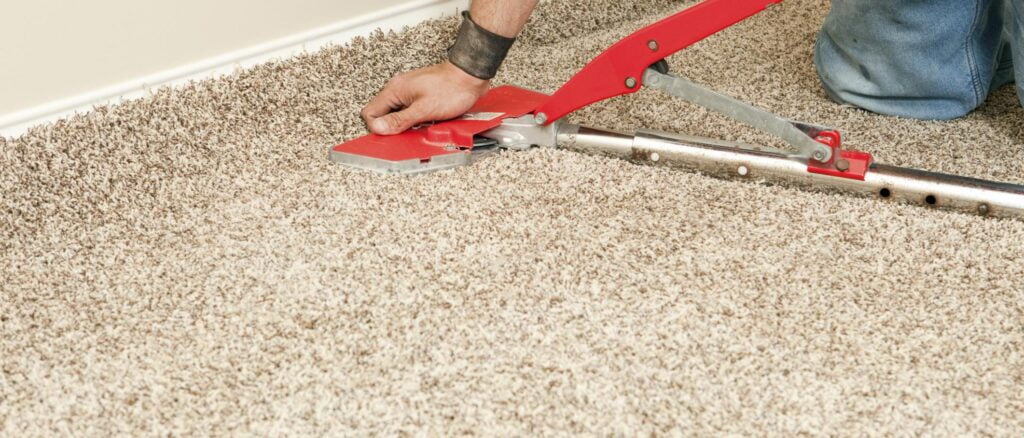 Cleaning


We will clean your carpet after repair to make them look new again. We also offer deep carpet cleaning services if you don't have time to clean your carpets.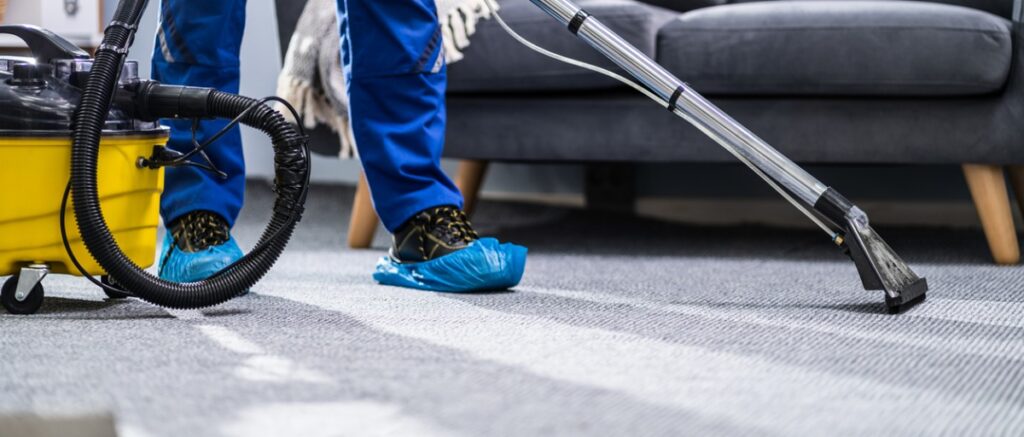 Your carpet adds value and comfort to your home. They beautify your interior if they are well-maintained and sanitized. Carpets can last for a long time. However, You need to remove stains, dirt, and allergens from the carpet from time to time.
If you can't remove those annoying stains and dirt on your own, you need expert help. Fixerjoe is known across the region for our home improvement and carpet cleaning services. We are your local professional, meticulous, and affordable carpet cleaners.
Our simple, yet meticulous process of carpet cleaning goes like this:
Removing objects and furniture

We will begin by moving out all your furniture to another safe place in the house. Our team will handle your furniture well to avoid any property damages.
Vacuuming

Initial vacuuming will begin at this point to remove small to medium grime and dirt.
Shampooing

We will then use our highly specialized washer for carpet shampooing. Our professional team will ensure that every part of the carpet is well cleaned. We also complete our proprietary steam carpet cleaning to remove mold and dirt.
Drying and sanitizing

We will rinse and dry your carpet using our professional-grade carpet blower. A thoroughly dried carpet protects from mold growth underneath or above the carpet. We will also make sure that no dirt and odor residue will be left behind. Your carpet cleaner will also thoroughly sanitize your carpet.

Carpet installation, repair, replacement, and carpet cleaning services are all cost-effective investments. The pricing always varies depending on the carpet services you need and the carpet materials used. But here's the average cost of carpet services for your reference.
Carpet Installation- The national average cost for carpet installation is $1,217 per 140 sq. ft. While homeowners usually pay around $980 to $1,680 for carpet installation.
Carpet Repair- Homeowners typically pay $150 to $300 for extensive carpet repair. People pay $200 on average to repair their carpets.
Carpet Replacement- The wall-to-wall carpet replacement cost is around $2 – $9 per square foot.
Carpet Cleaning- The national average cost for carpet cleaning services is $170. While homeowners usually pay around $130 to $299 for a professional carpet cleaner.
Call us today to get your customized pricing for carpet services.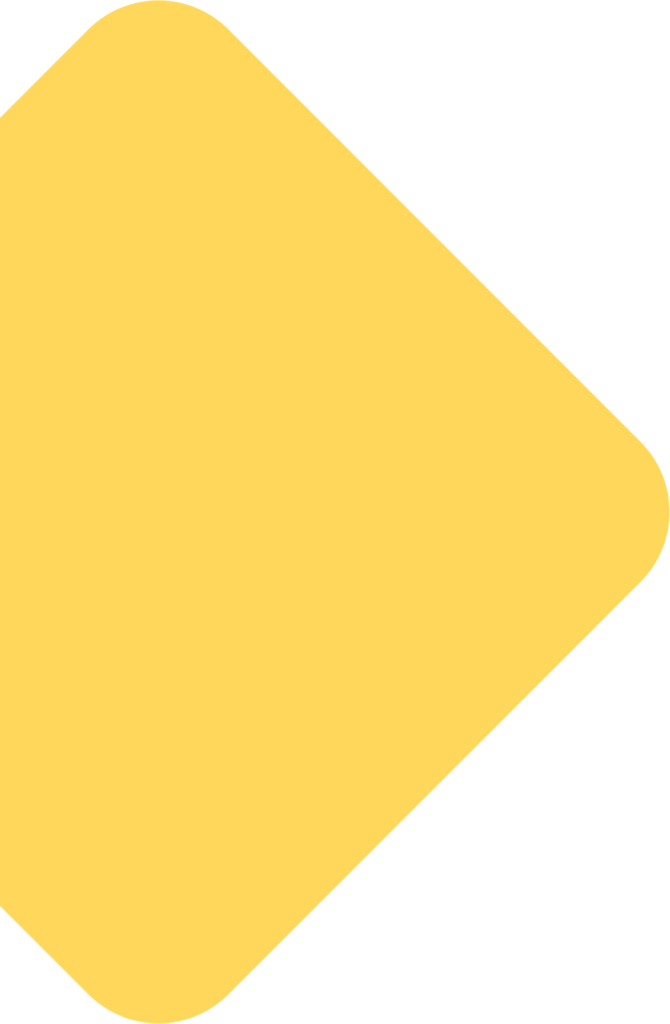 Every project that we work on is professionally managed. Fixerjoe is passionate about giving your home a cozy, stylish, and warm feeling with our ultimate carpet services. Take a look at some of our successful past projects.
Ready to have carpet installed in your home? Considering carpet replacement, carpet repair, or carpet cleaning services ? Contact our team today.
Check Out Latest Projects